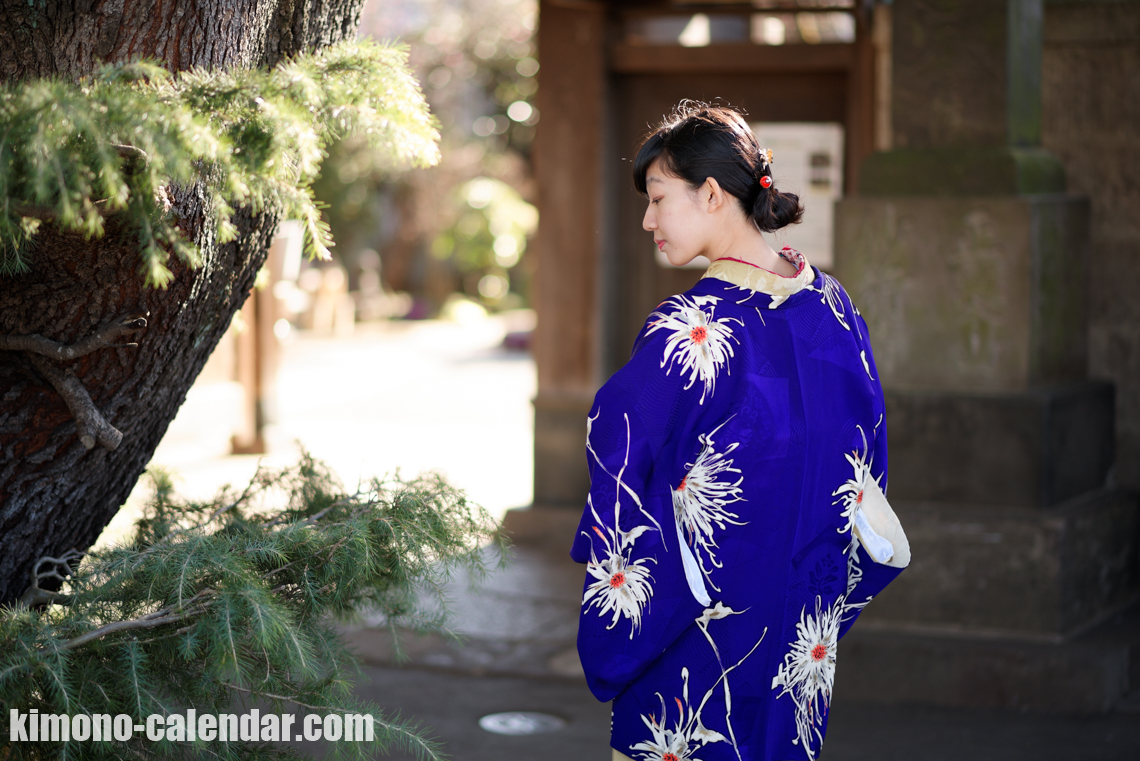 Q. May I know your name?
A. I'm nisico.
Q. What is the point of this cordinate today?
A. I chose a brightly colored kimono because longing for spring, and tried to choose all kinds of flower paint of Tachibana, Sakura, chrysanthemum, sunflower etc.
Q. How often do you wear a kimono?
A. It's about four or five times a month.
Q. What did you care about wearing the kimono with this weather and temperature?
A. Because it is chilly, I wear a scarf and a HEATTECH for my inner.
Location: Yanesen Google MAP