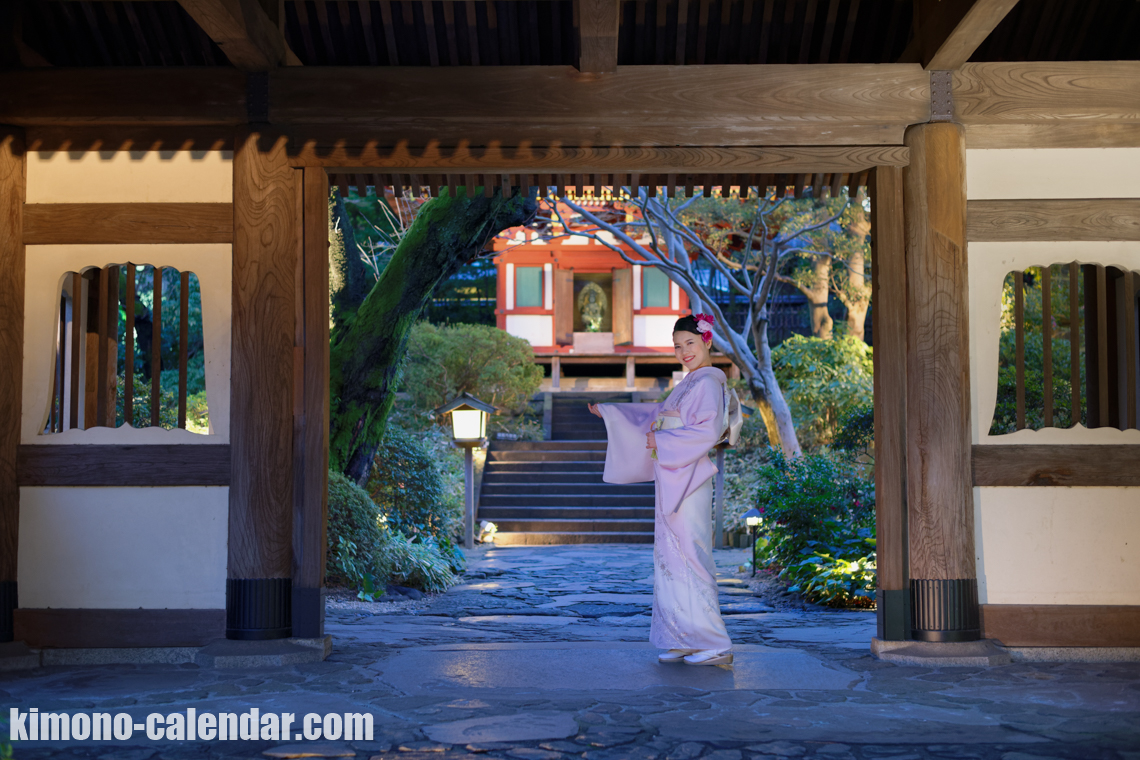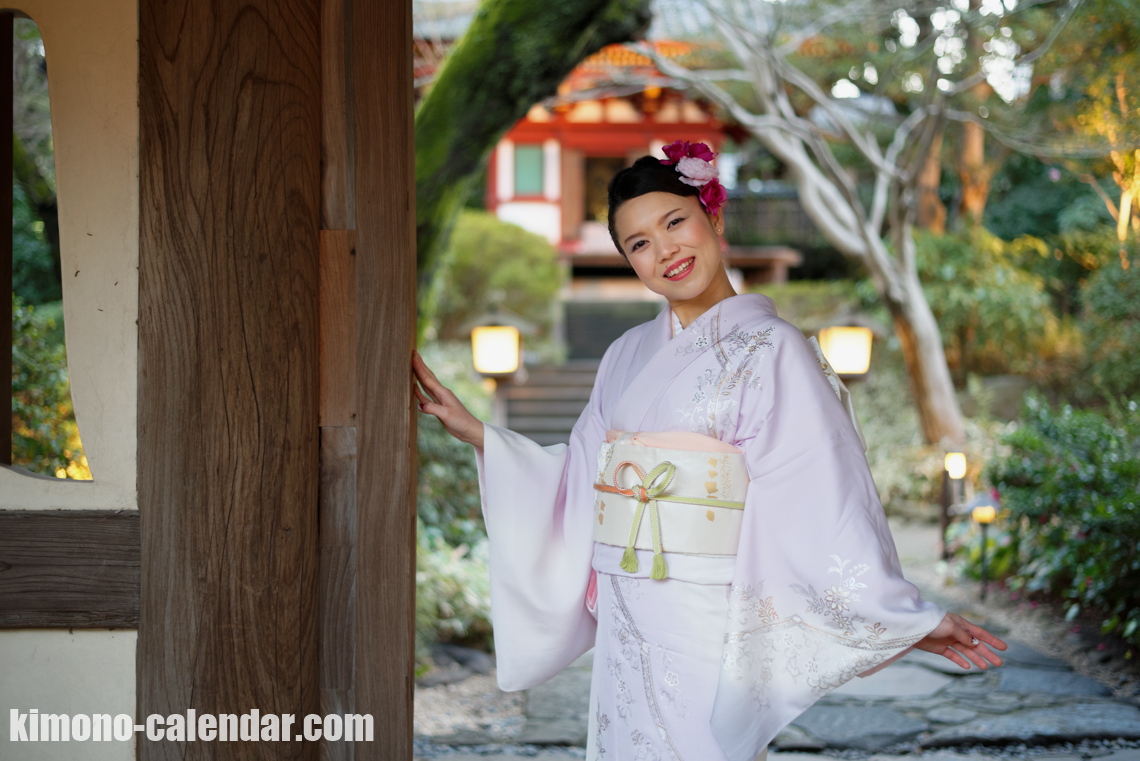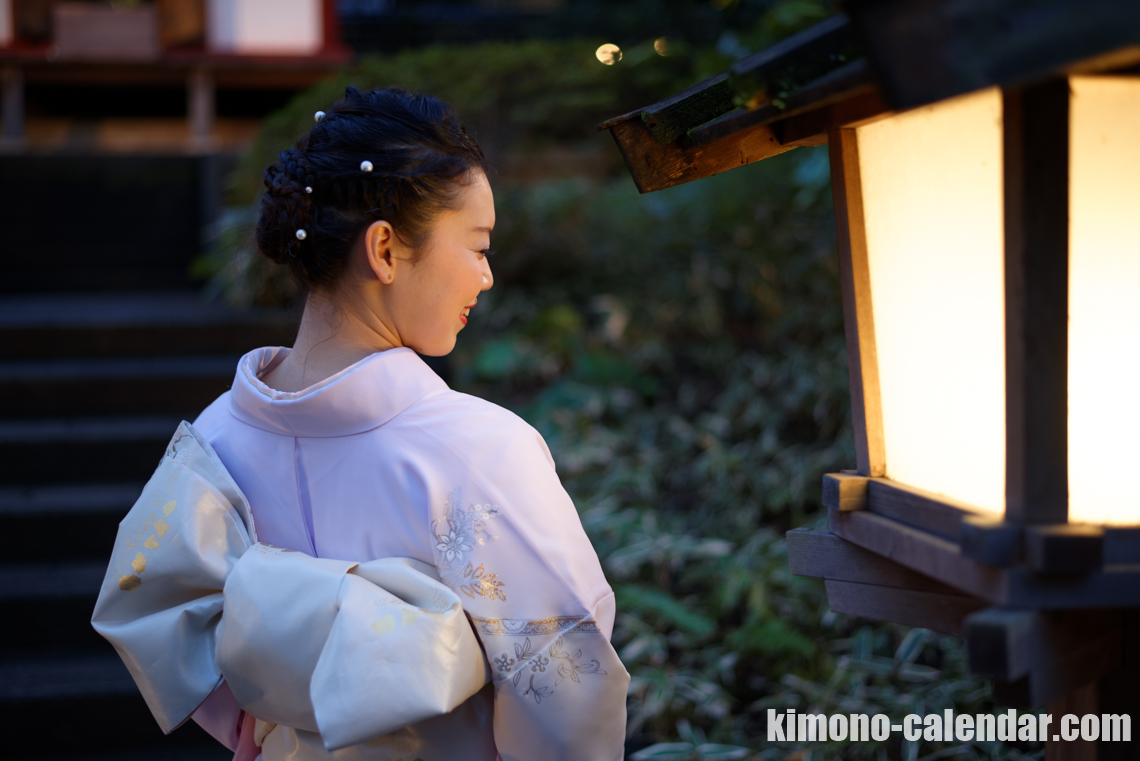 Q. May I know your name?
A. I'm Yuki.
Q. What is the point of this cordinate today?
A. Today, I had the event of kimono, so I wanted the most noticeable thing, I chose a kimono with Swarovski in so that glitter when the spotlight hits.
Q. How often do you wear a kimono?
A. Now I only wear the time of the event, but I shooting with kimono at last summer and started thinking about enjoying kimono. Now I am working hard on lesson.
Q. What did you care about wearing the kimono with this weather and temperature?
A. It was so cold today, wore a stall. The stall chooses a light color to match a pale colour kimono.
Location: Takanawa Google MAP