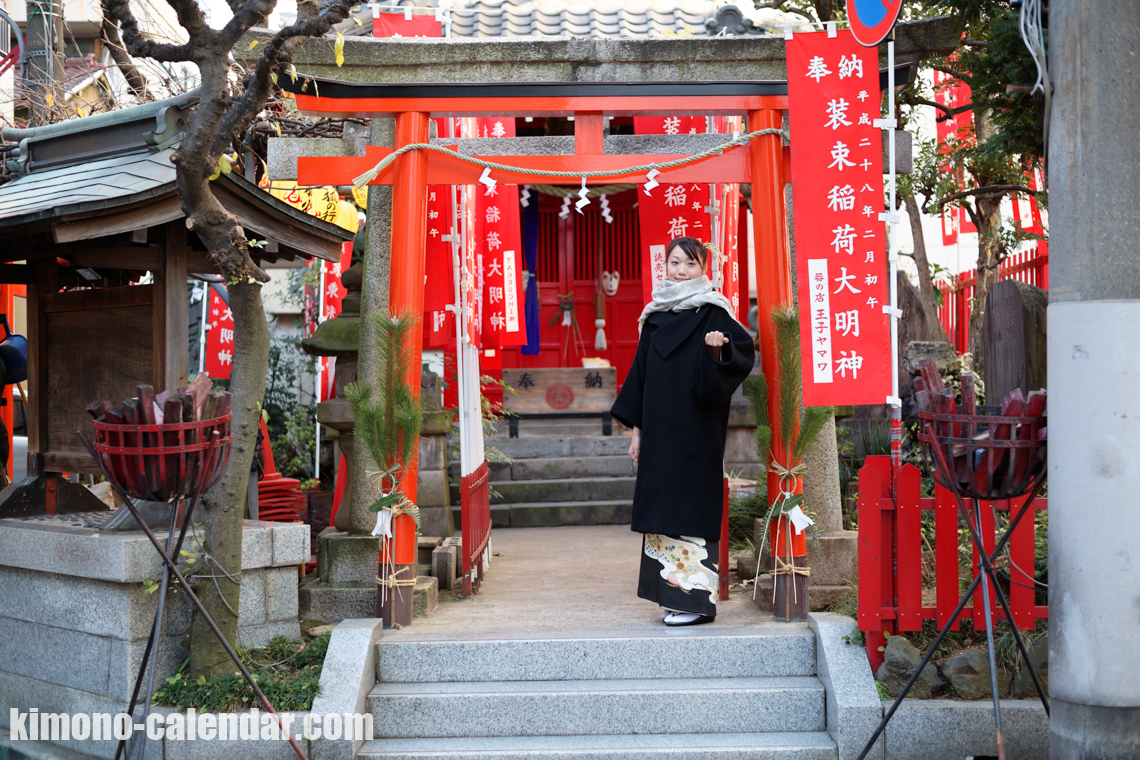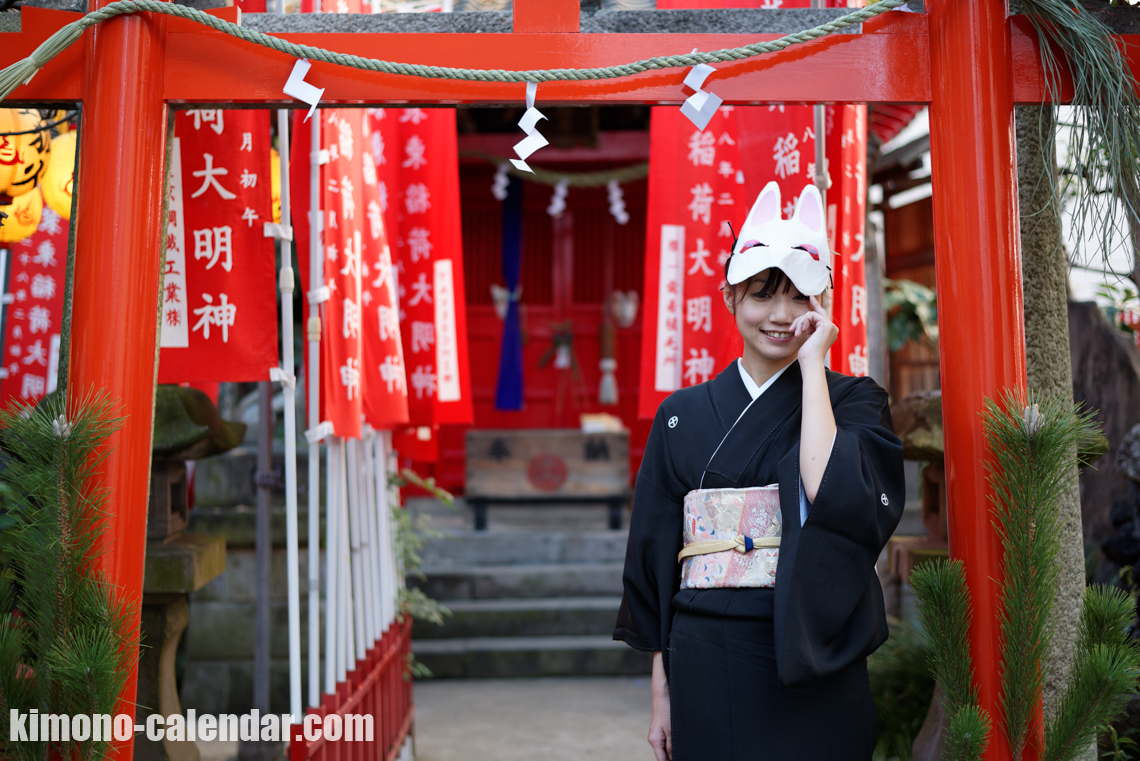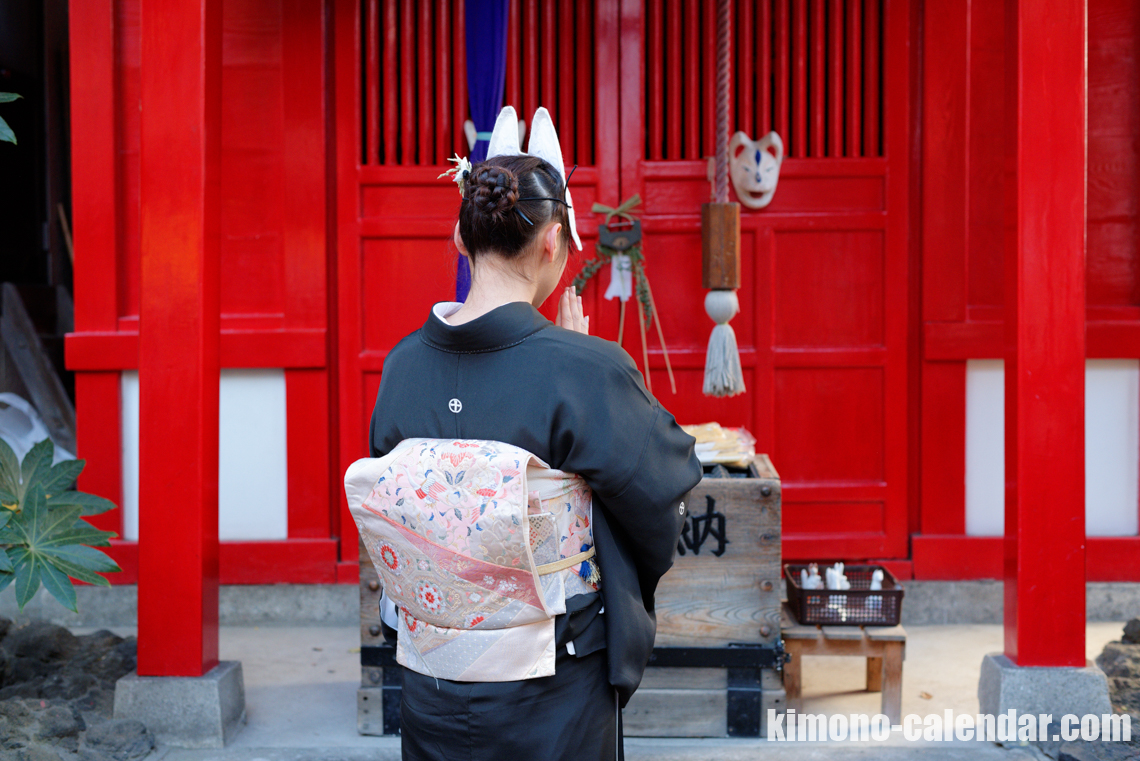 Q. May I know your name?
A. I'm Yukari Furukawa.
Q. What is the point of this cordinate today?
A. The dress code of the event was "Kuro-tomesode", so I wore "Kuro-tomesode". "Kuro-tomesode" is full dress for married women. But this time of the event, wore "Kuro-tomesode" as well as other than married women.
Q. How often do you wear a kimono?
A. I think it is two to three times a month.
Q. What did you care about wearing the kimono with this weather and temperature?
A. I'm layering multiple many layers of HEATTECH. It was cold as it was an outdoor event at midnight.
Location: Shozokuinarijinja Google MAP