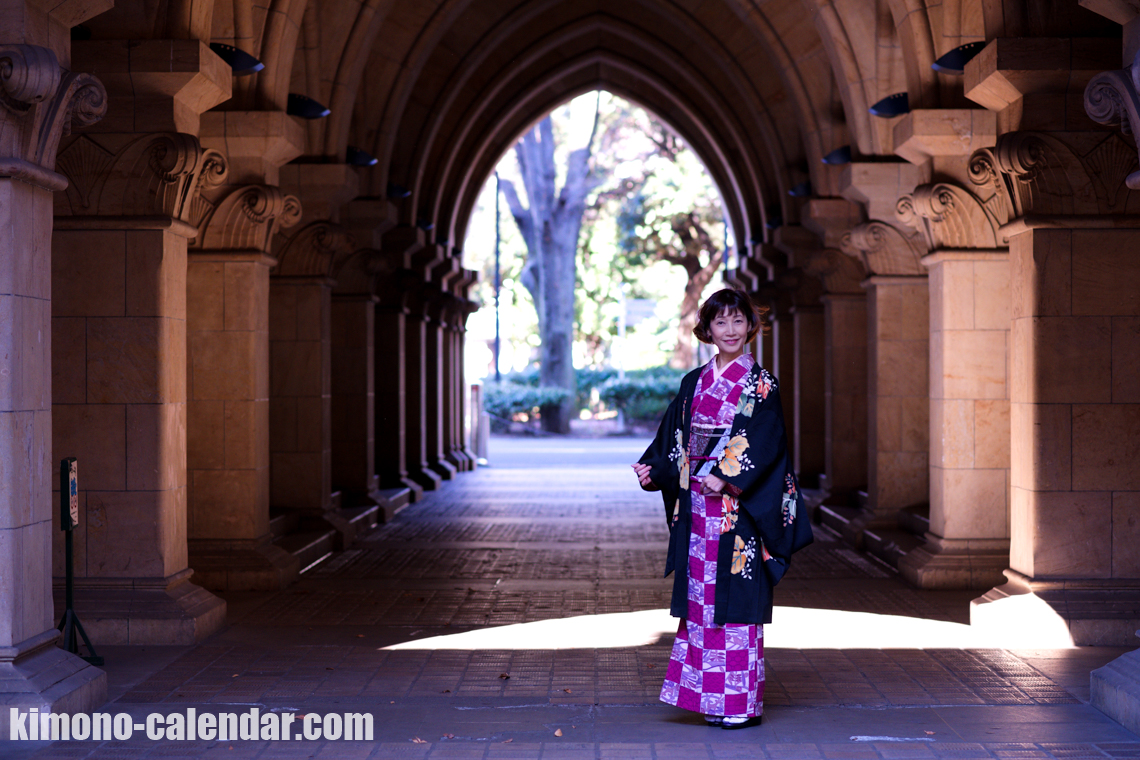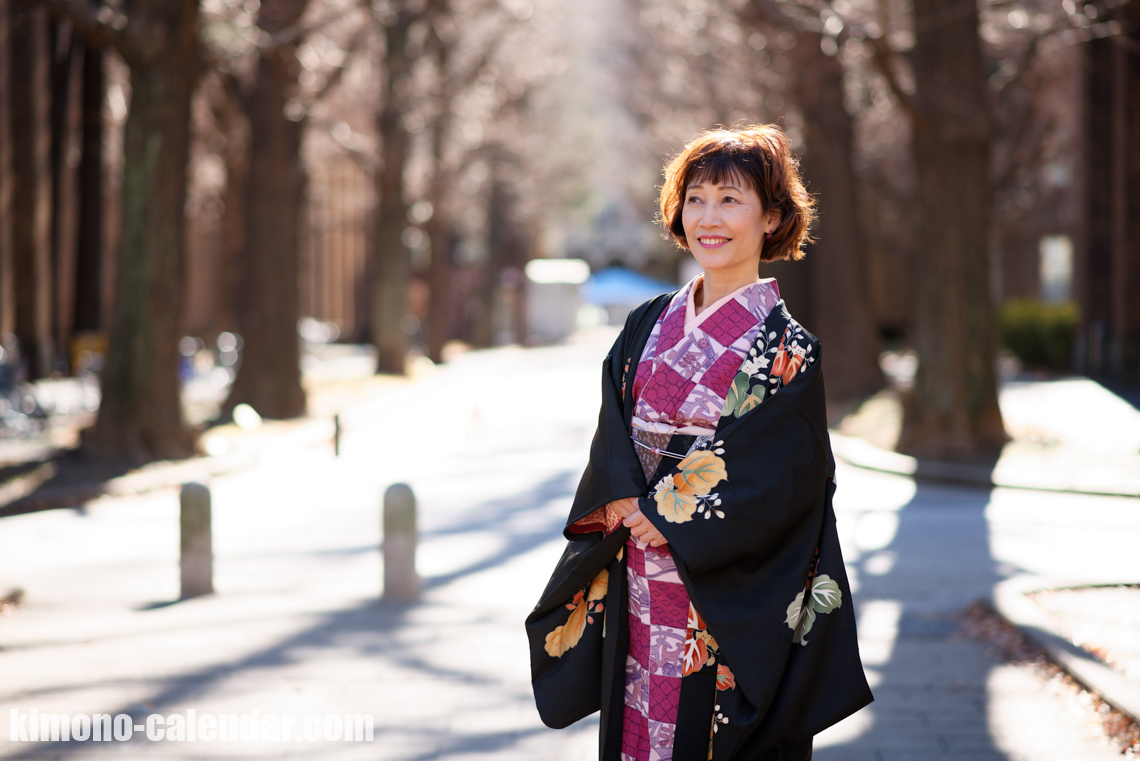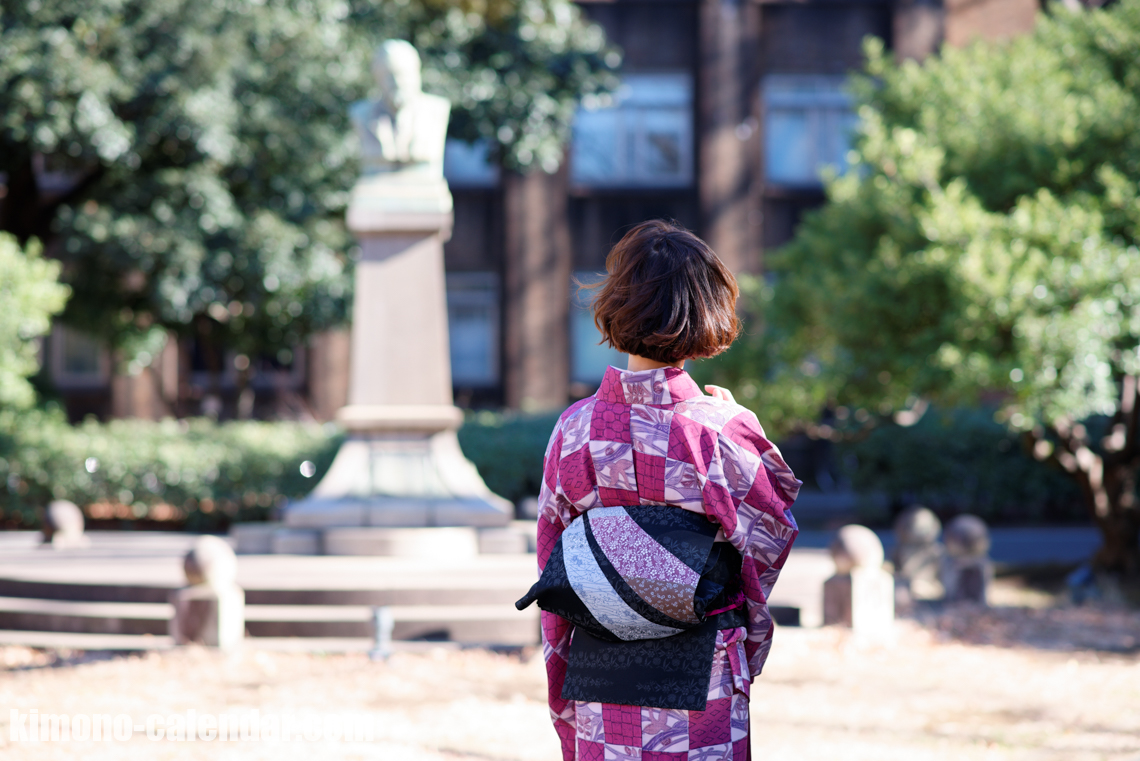 Q. May I know your name?
A. I'm Miho Sensui.
Q. What is the point of this cordinate today?
A. December is a busy month, but I chose a pink kimono so as not to forget being a woman.
Q. How often do you wear a kimono?
A. I was busy this month, so I could only wear it about 2 times, but it is usually about 3 or 4 times a month.
Q. What did you care about wearing the kimono with this weather and temperature?
A. Because the Kogarashi-wind was blowing strongly and it was cold, I wore a long Haori-jacket. "Kogarashi" is wintry wind. "Kogarashi" means "wind that withers trees" in Kanji.
Location:The University of Tokyo Google MAP