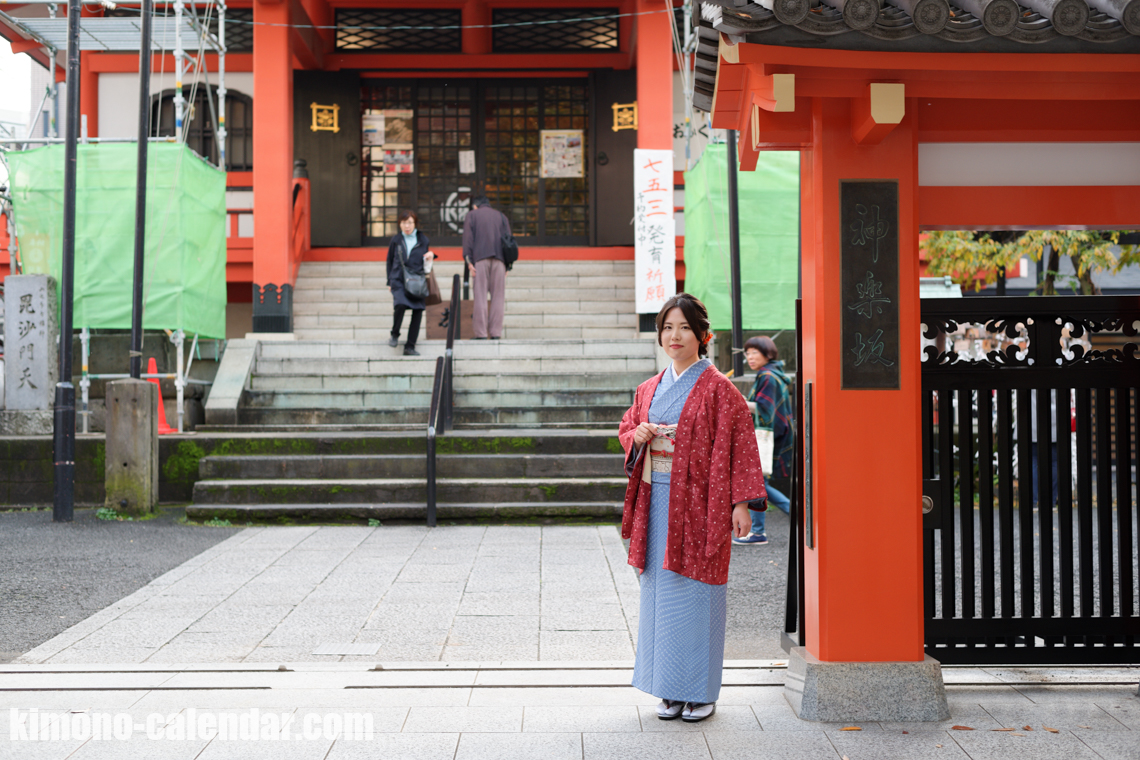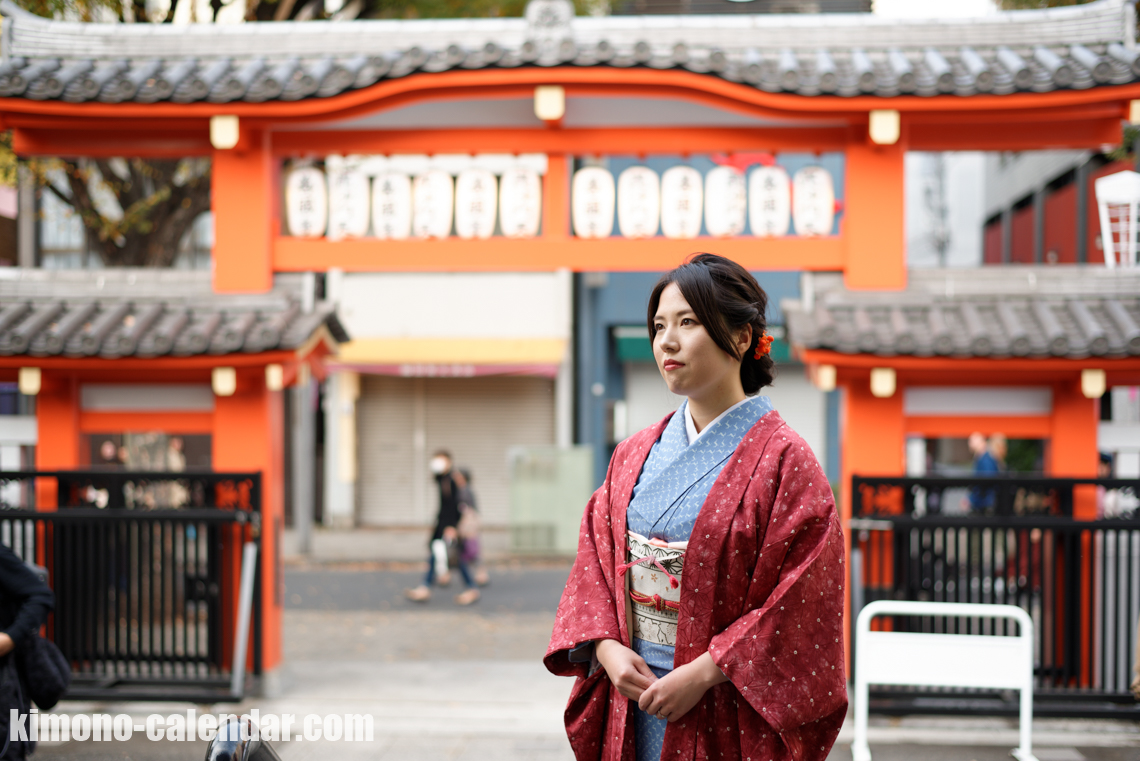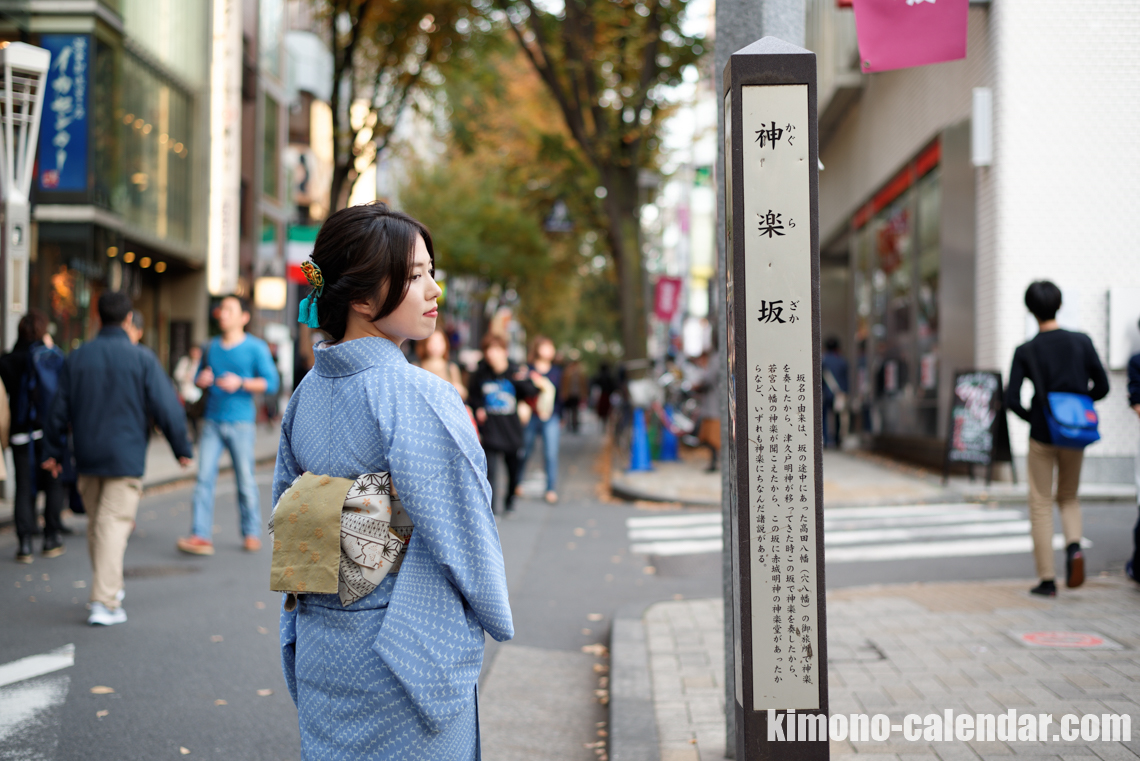 Q. May I know your name?
A. I'm Yasuko.
Q. What is the point of this cordinate today?
A. Unified in the overall pale color, and made accent at the Obijime in a dark color. Also, the pattern of the kimono was geometric pattern of deer and it was cute and I chose it.
Q. How often do you wear a kimono?
A. Today is Kimono debut.
Q. What did you care about wearing the kimono with this weather and temperature?
A. It was warm in the daytime, but prepared for a case of cold at night prepared haori-jacket.
Location: Kagurazaka Google MAP