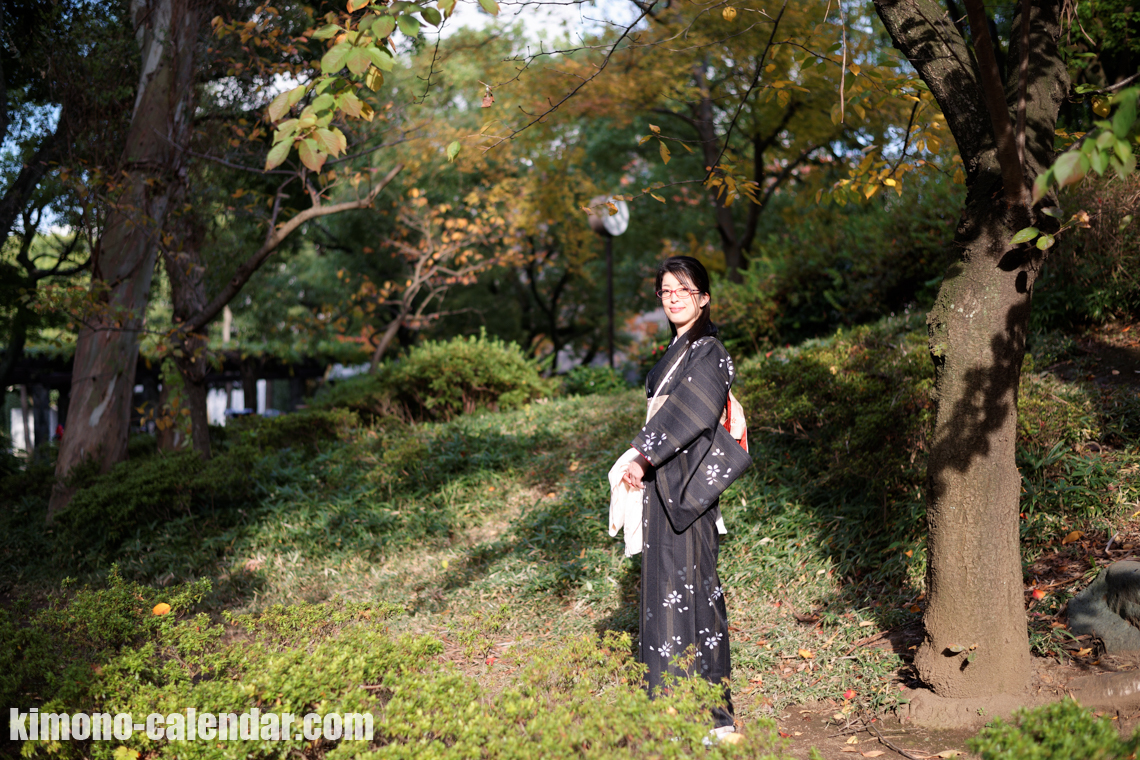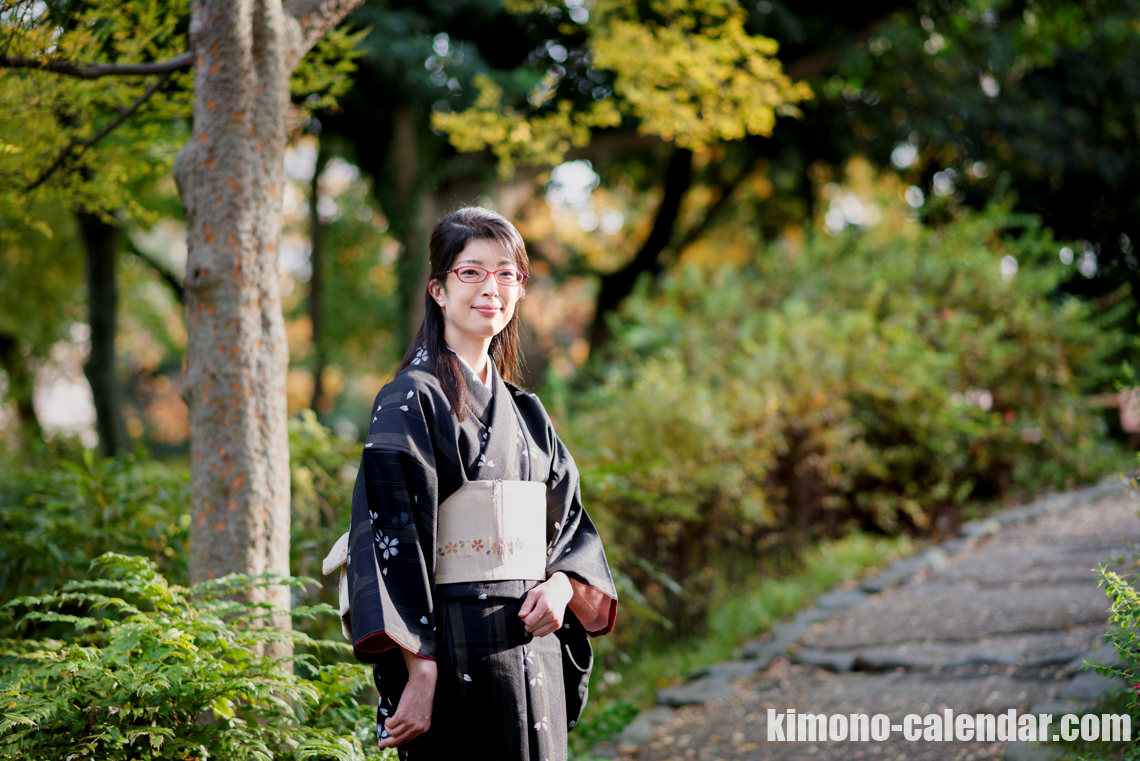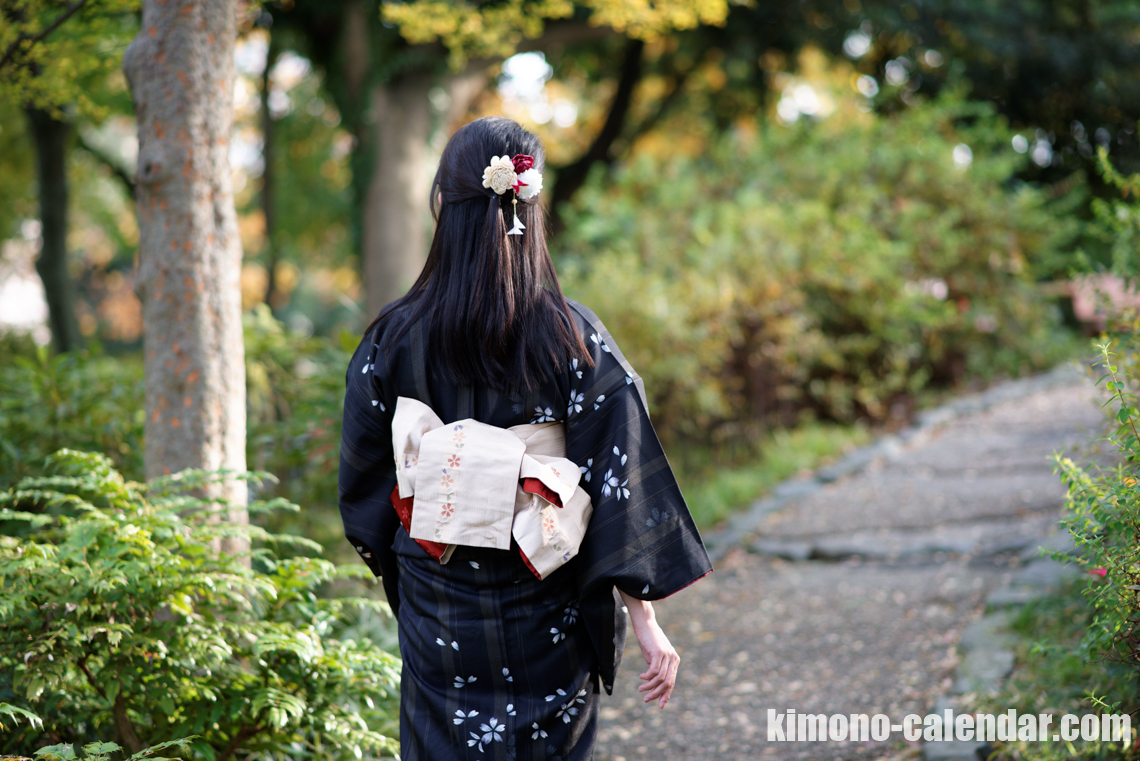 Q. May I know your name?
A. I'm Miwa Munakata.
Q. What is the point of this cordinate today?
A. I tried matching the kimono and the Obi with a cherry blossoms pattern.
Q. How often do you wear a kimono?
A. I think it is four to five times a month.
Q. What did you care about wearing the kimono with this weather and temperature?
A. I brought a shawl just in case, but it was enough comfortable temperature at Obi-tsuki. Obi-tsuki is a state in which the Obi is visible without wearing Haori-jacket or coat. Obi-tsuki is not a problem if a casual wear, but when it is a formal place or formal clothes it's become impolite. But, there is no need to care too much in modern times. It's OK if it thinks flexibly according to the temperature.