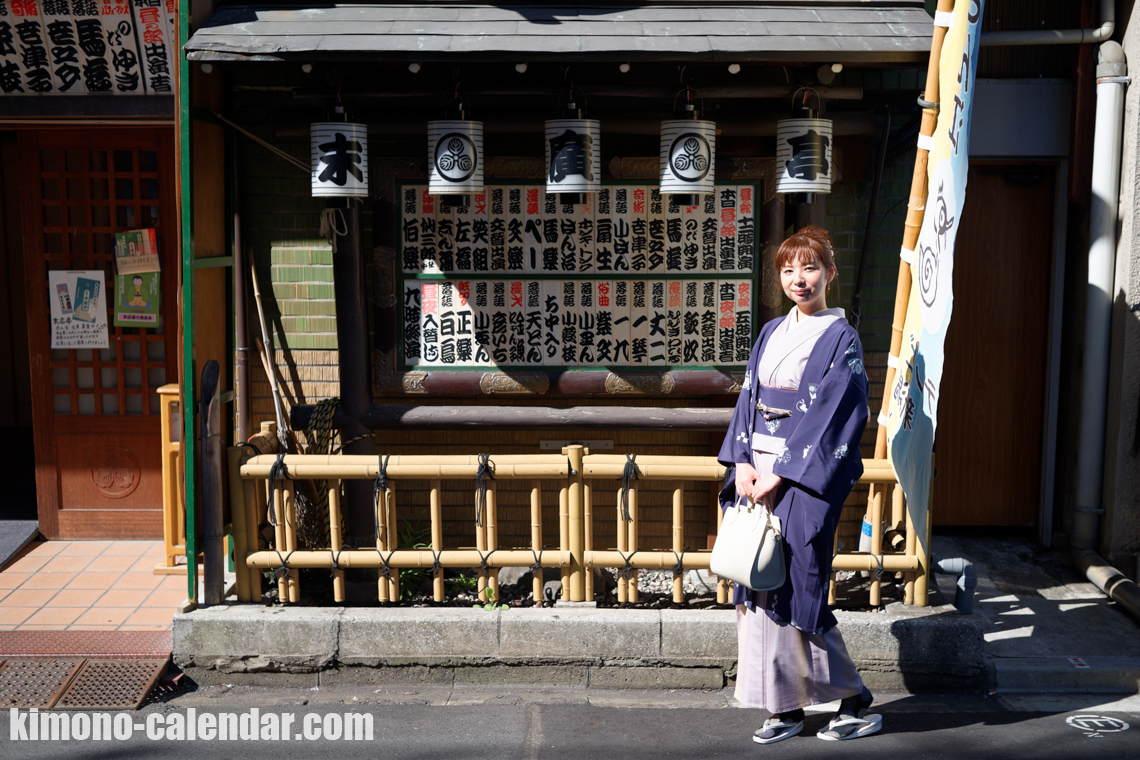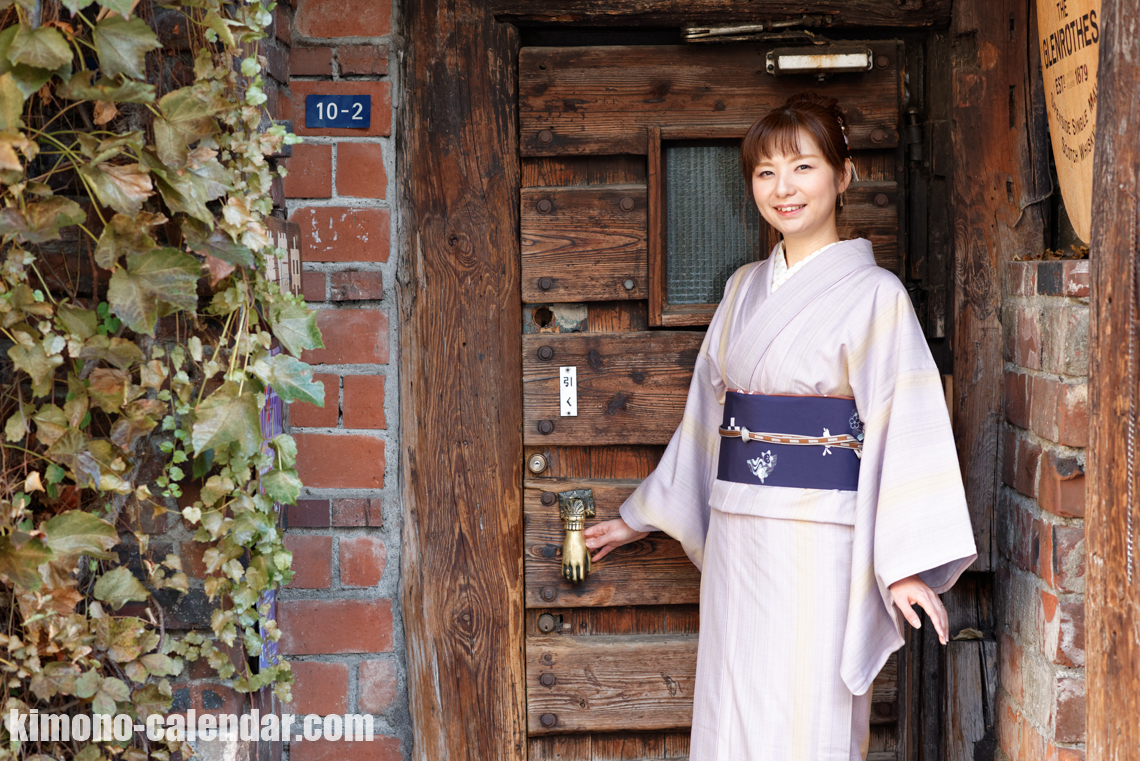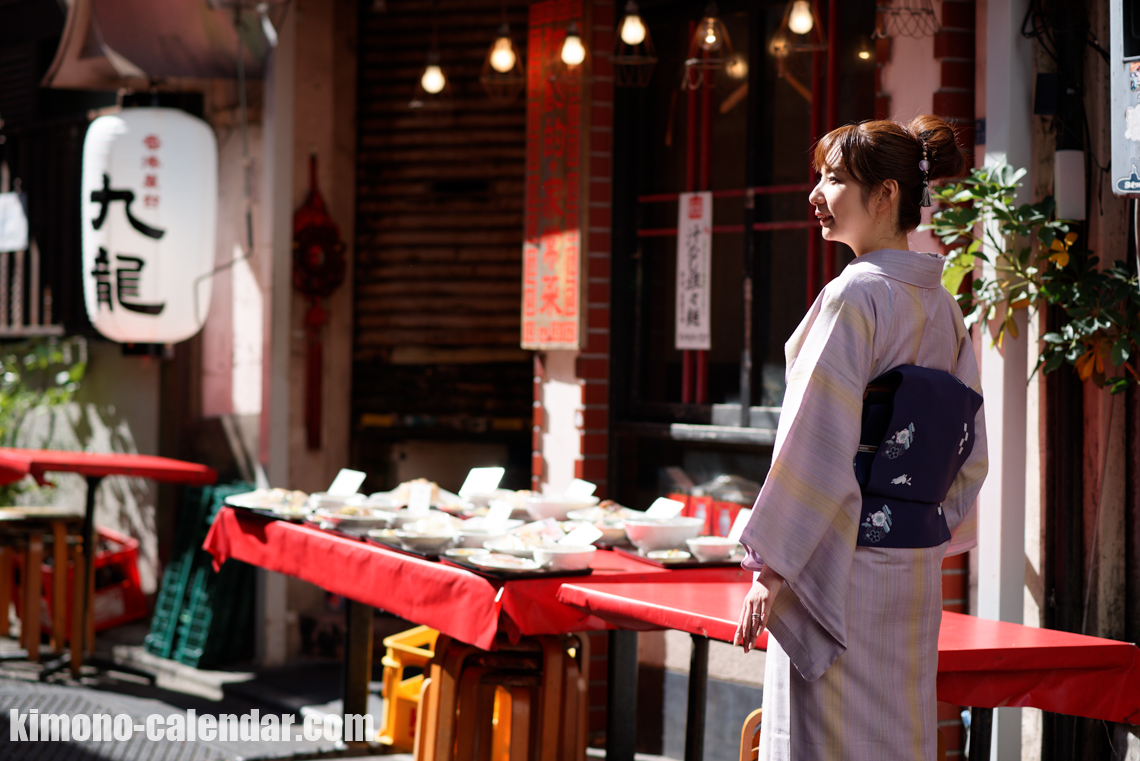 Q. May I know your name?
A. I'm Kasumi Yokota.
Q. What is the point of this cordinate today?
A. I wanted to wear a brand-new Benibana-Tsumugi of Hitoe-kimono, so I wore a Haori-jacket for measures against cold weather. Today's point is that the haori-jacket and the Obi are Matching. Since the kimono and the Haroi-jacket are one-tone, I brought a color pattern to the Haneri and the Tabi.
Q. How often do you wear a kimono?
A. Wearing a kimono after a long time, so this month is the first time.
Q. What did you care about wearing the kimono with this weather and temperature?
A. It was a chilly when only Hitoe-kimono, and also because a Haori-jacket season, I wore Haori-jacket.
Location: Suehirotei Google MAP