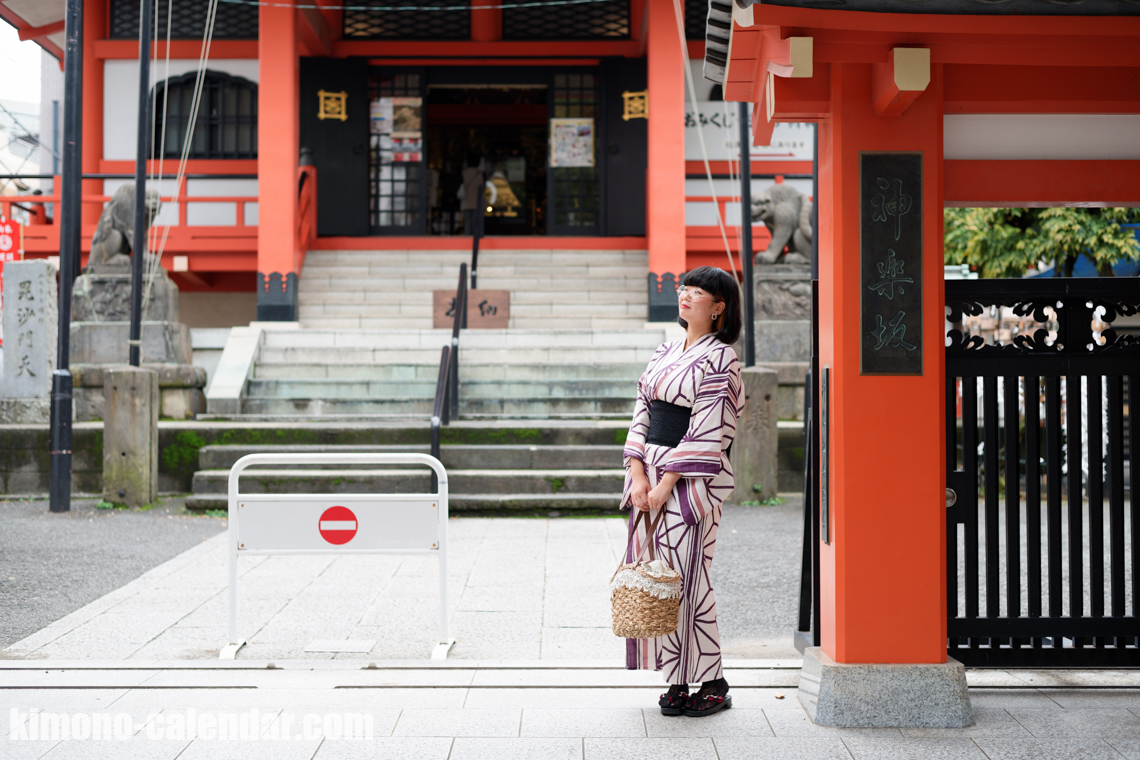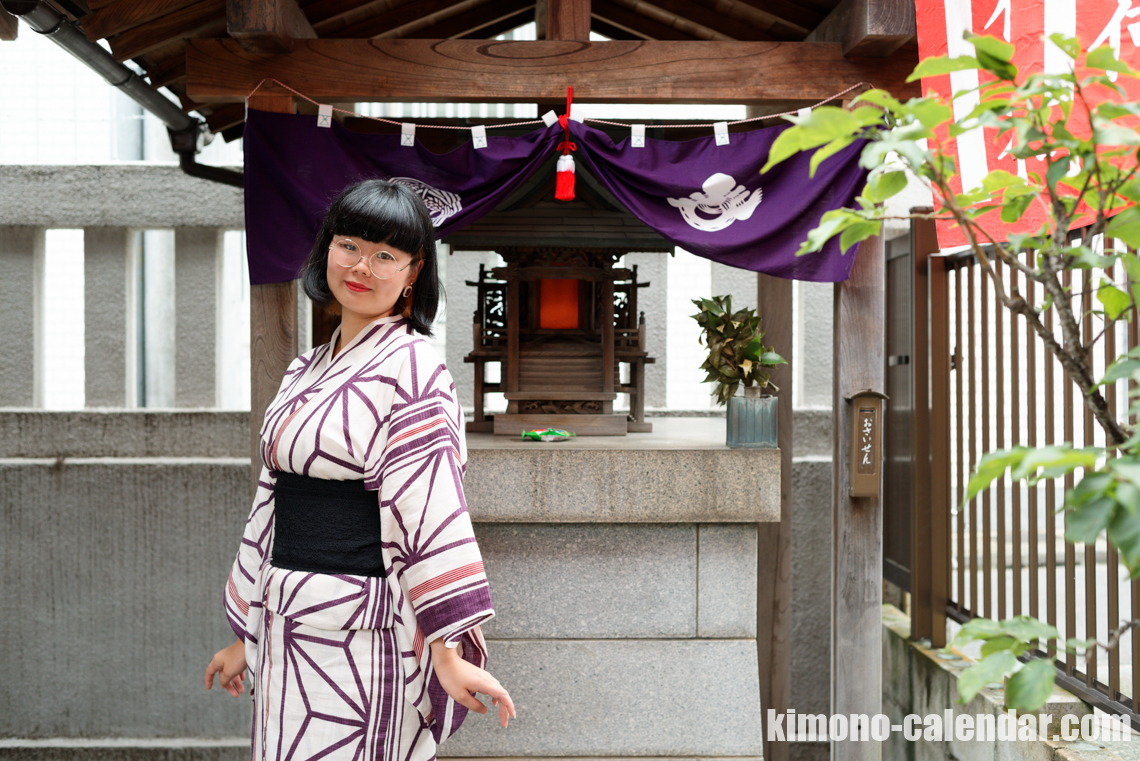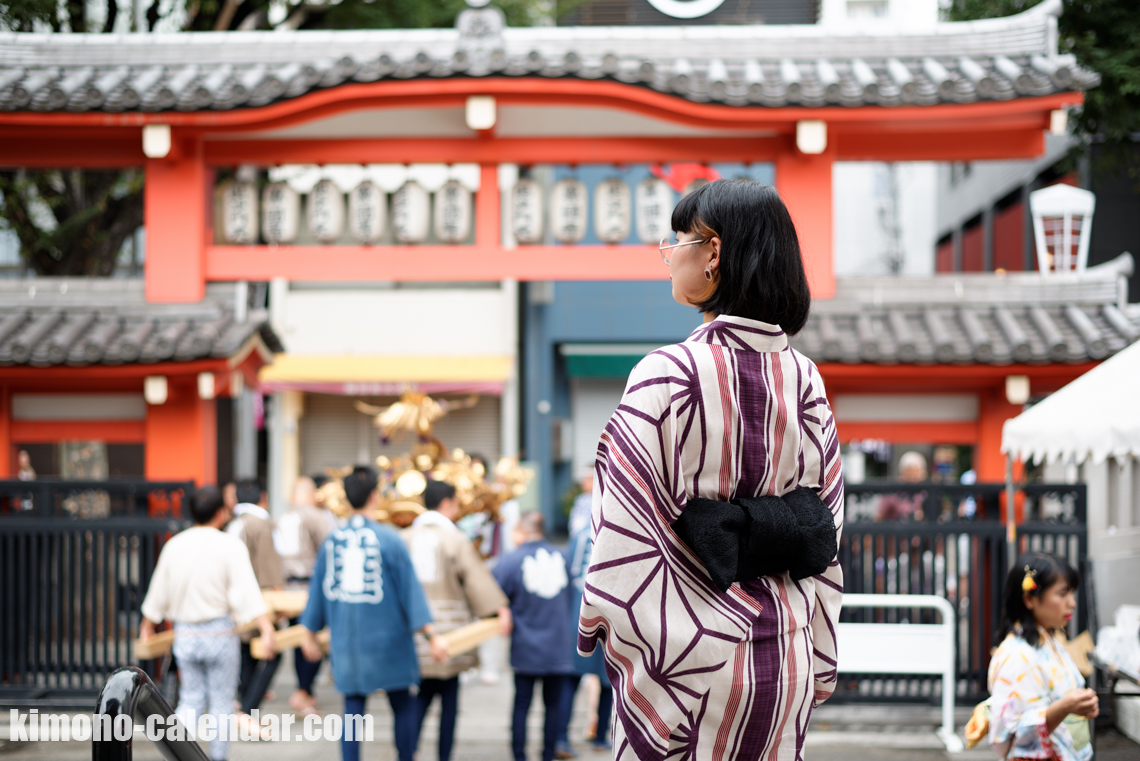 Q. May I know your name?
A. Everybody call me 'Napo'.
Q. What is the point of this cordinate today?
A. I like the atmosphere like an adult so I chicly coordinated it in brown kimono and a black obi. and I added cuteness at the laces obi and the laces tabi.
Q. How often do you wear a kimono?
A. As of now, I wear it only during some events. But I think that wearing it compared to people of the same generation.
Q. What did you care about wearing the kimono with this weather and temperature?
A. Because it seems like it's going to rain, I made it shortning hem and wore.
Location: Kagurazaka Google MAP