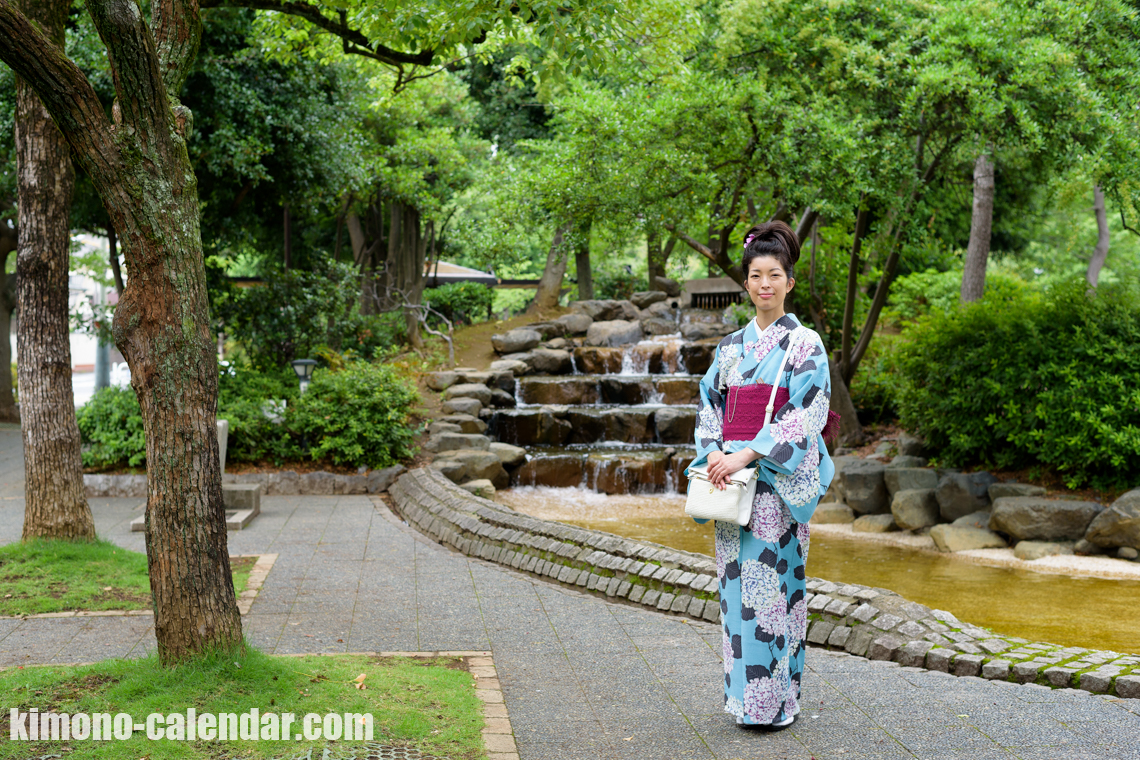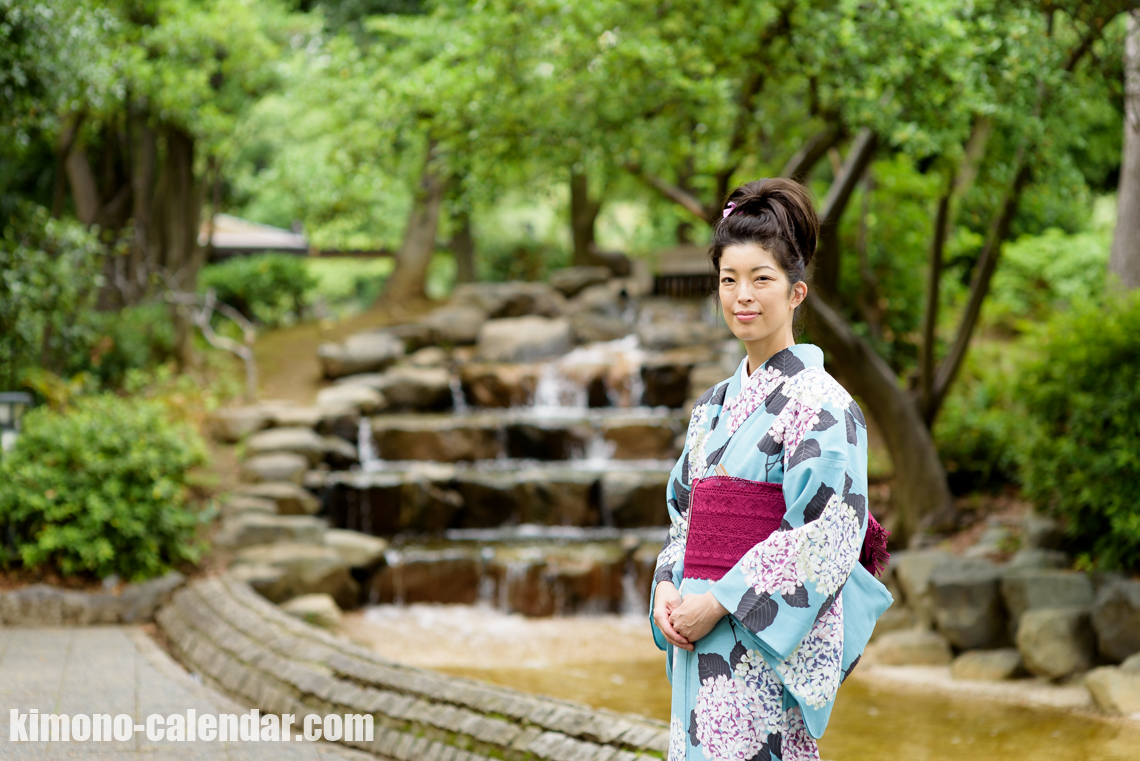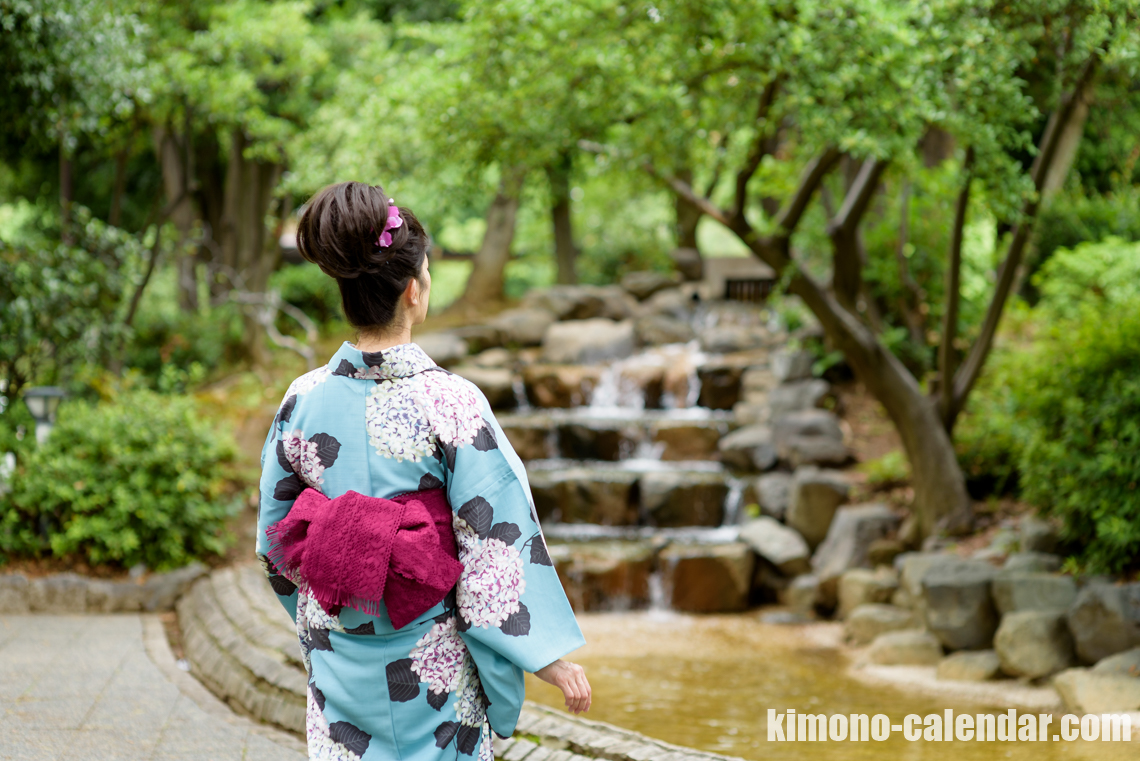 Q. May I know your name?
A. I'm Miwa Munakata.
Q. What is the point of this coordinate today?
A. My teacher of kimono has changed my hairdo and I like it!
Q. How often do you wear a kimono?
A. I think it is four to five times a month.
Q. What did you care about wearing the kimono with this weather and temperature?
A. It was relatively cool. But I wanted to wear this favorite yukata although it's still too early. I wore it as kimono.