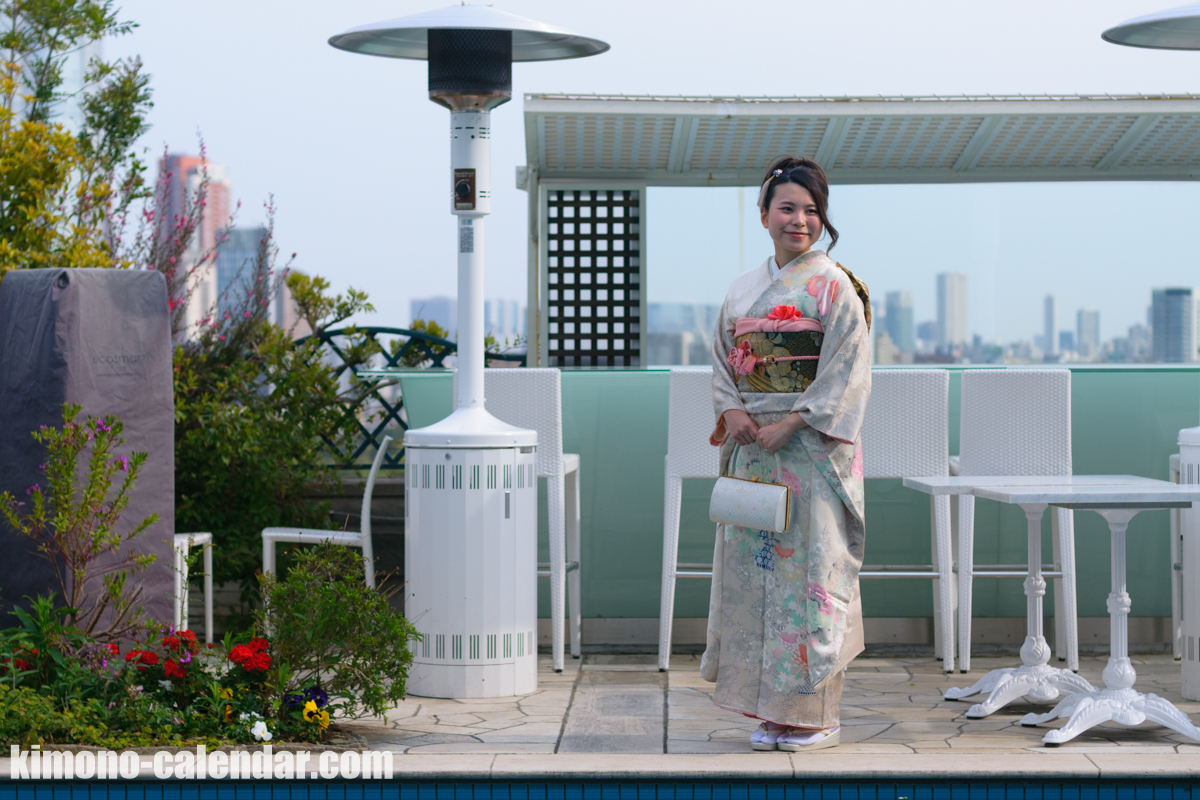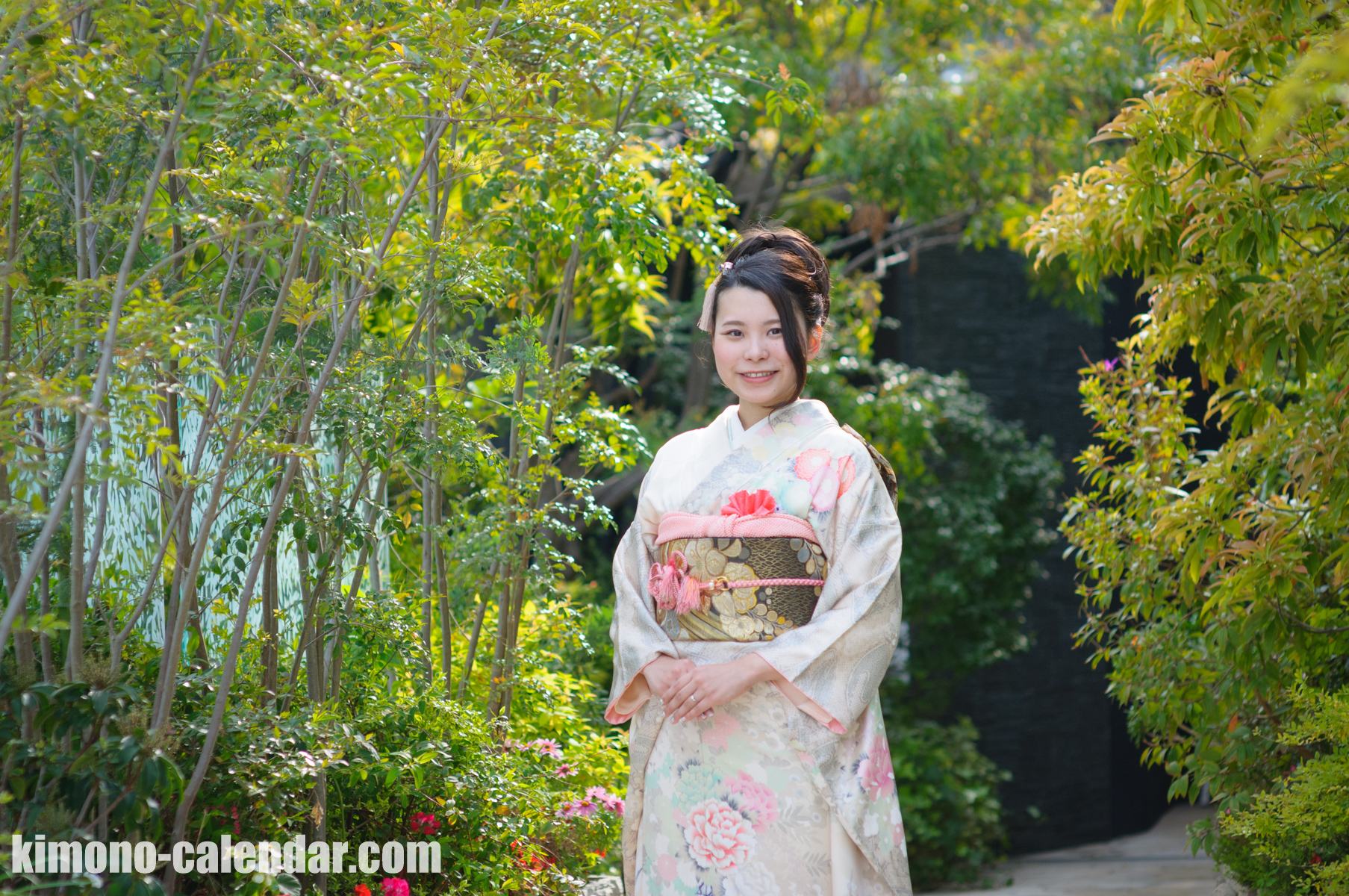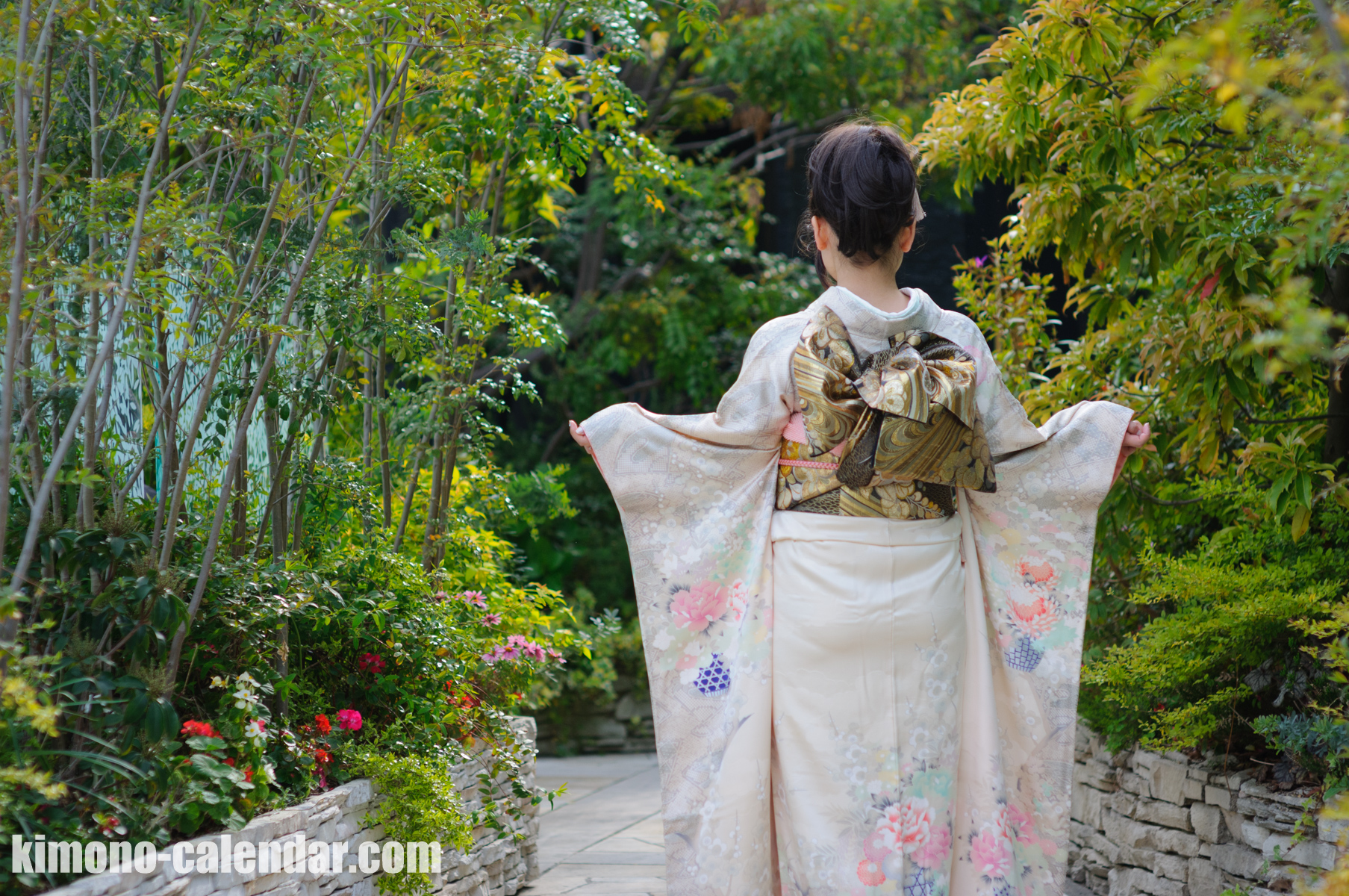 Q. May I know your name?
A. I'm Yuki Kishikawa.
Q. What is the point of this coordinate today?
A. I am here to exchange presents before marriage. This Furisode is inherited from my mother. I ordered a gorgeous decoration obi tying for the ceremony.
Q. How often do you wear a kimono?
A. I wear kimonos a few times a year.
Q. What did you care about wearing the kimono with this weather and temperature?
A. It is warm today, so I didn't wear any shawls.
Location:AOYAMA LAPUTA GARDEN Google MAP