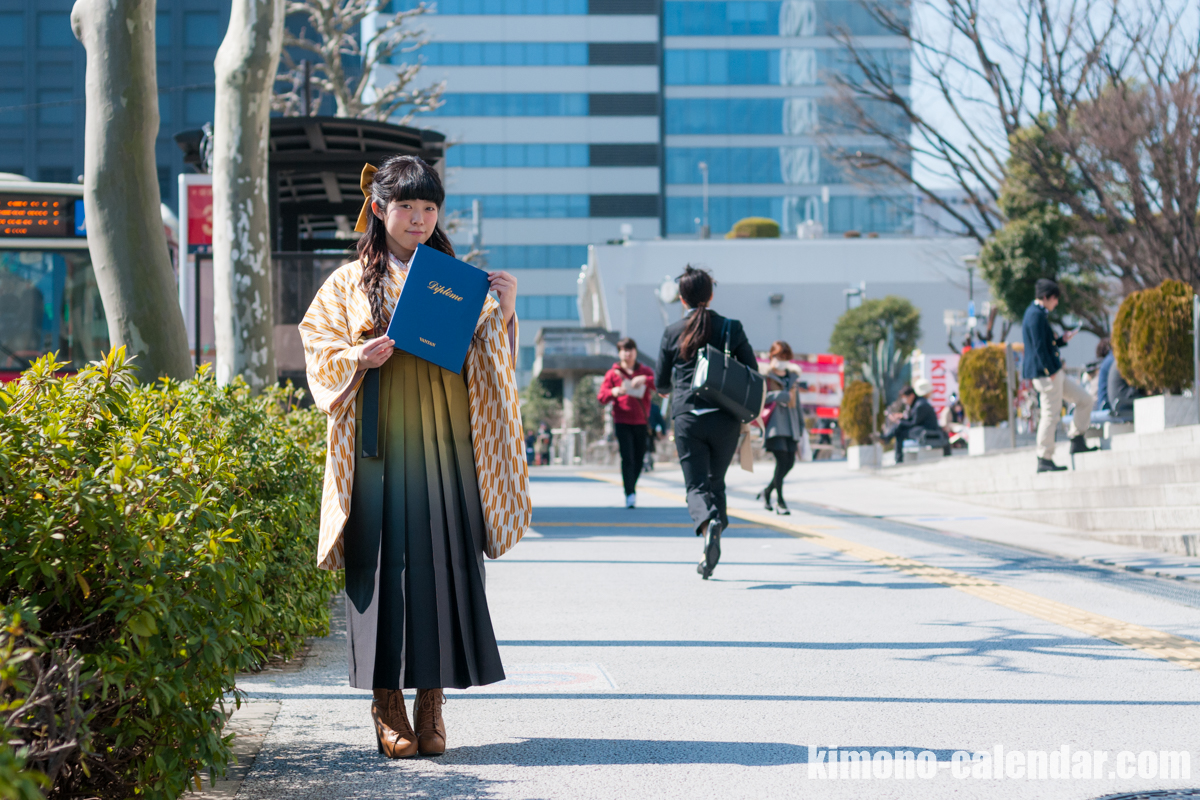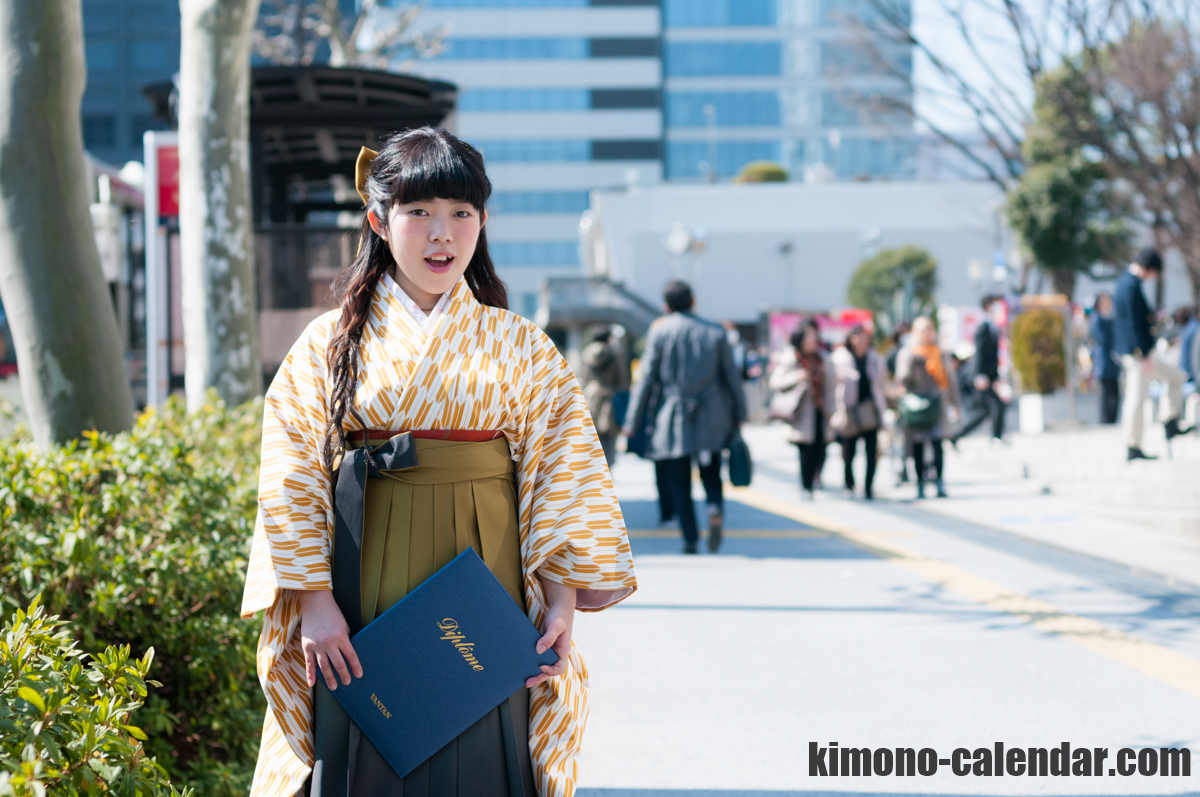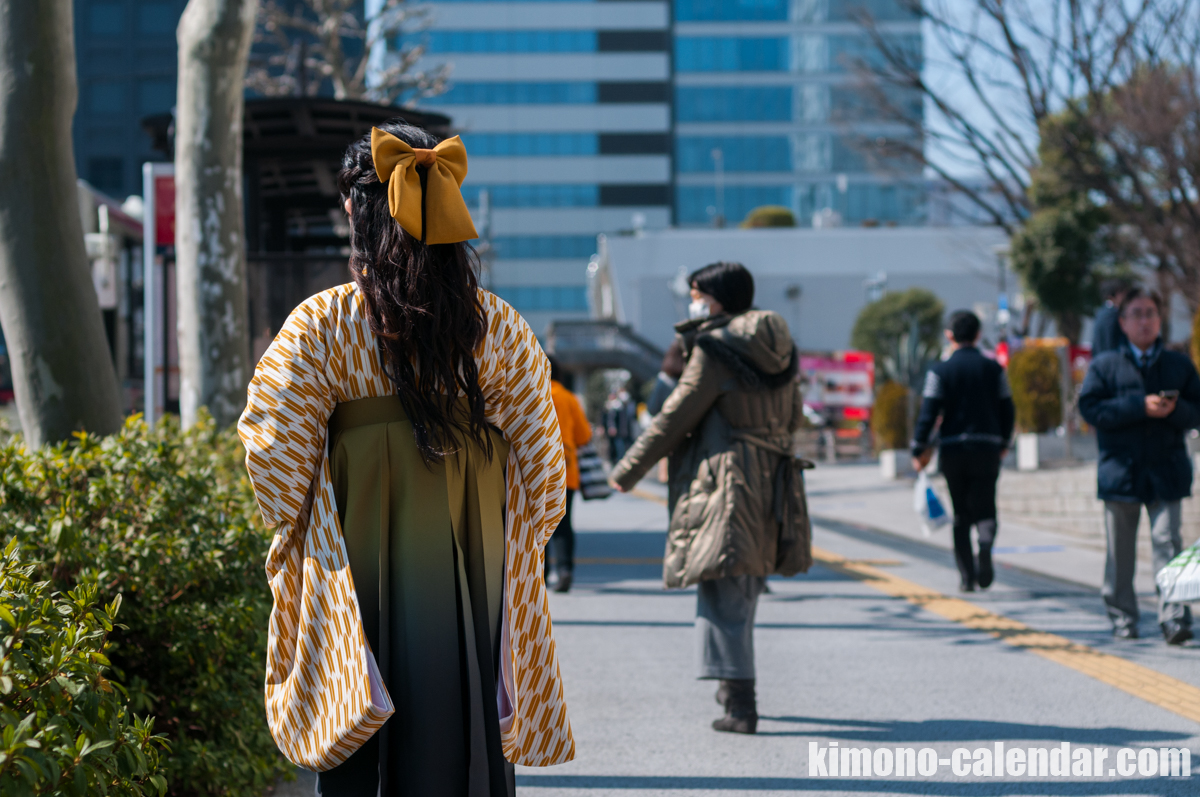 Q. May I know your name?
A. Everybody call me 'Kyo-chan'!
Q. What is the point of this cordinate today? 
A. I like the 'Haikarasan ga toru' (the title of Japanese manga)  I copied the heroine's fashion today.
But if it is red color, it's completely same as her. so I chose orange kimono instead.
Q. How often do you wear a kimono? 
A. I rarely have a chance to wear kimono except some events.
I want to enjoy kimono more.
Thank you very much for your cooperation!