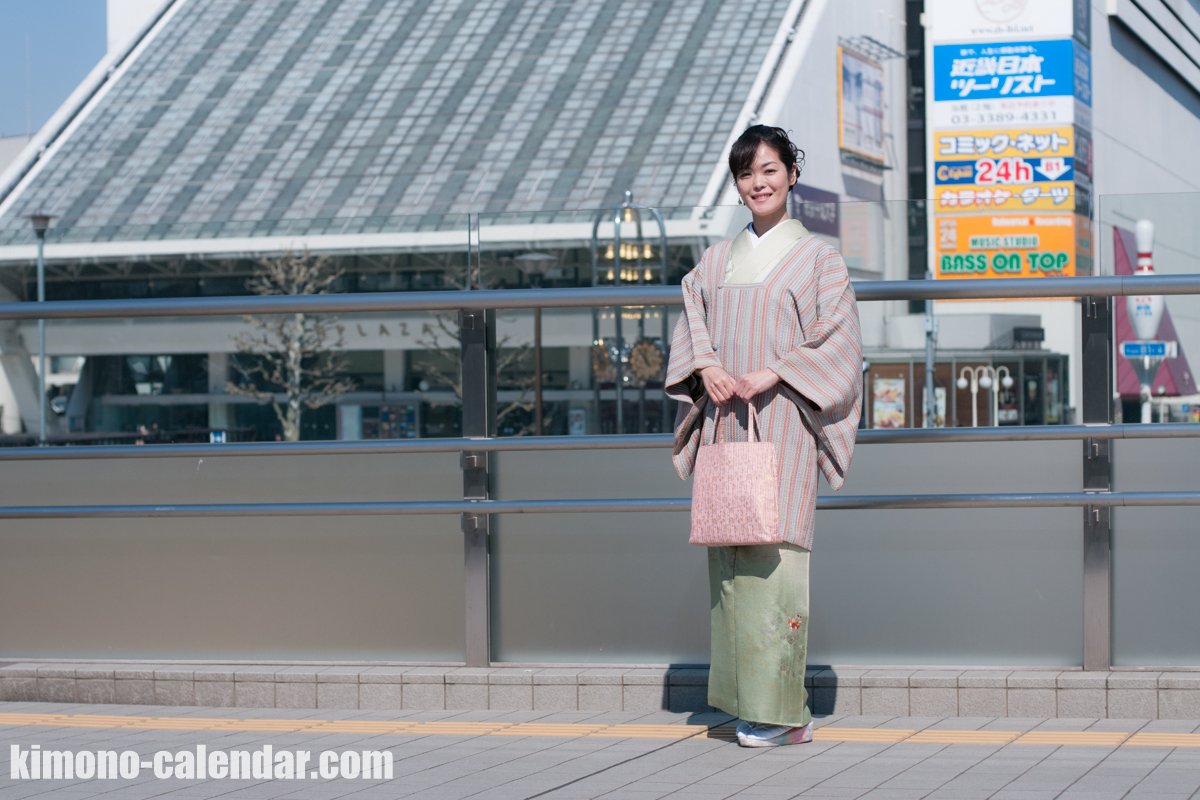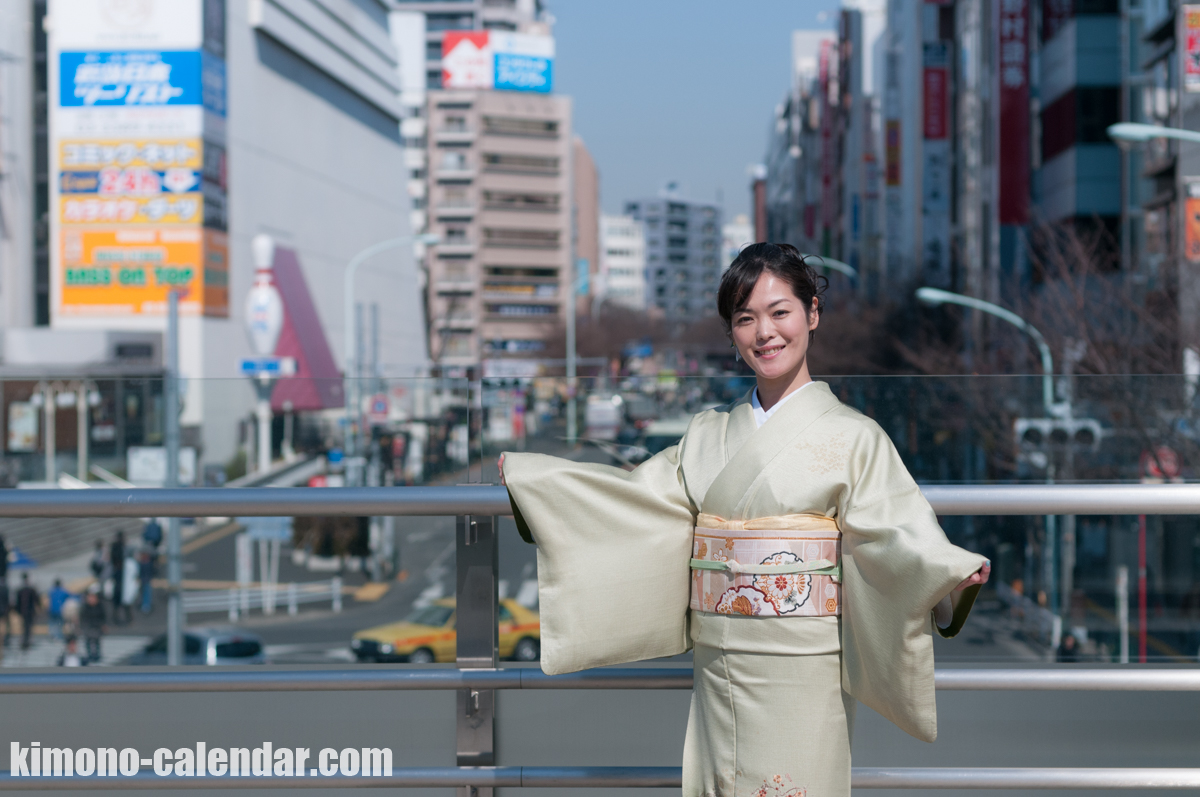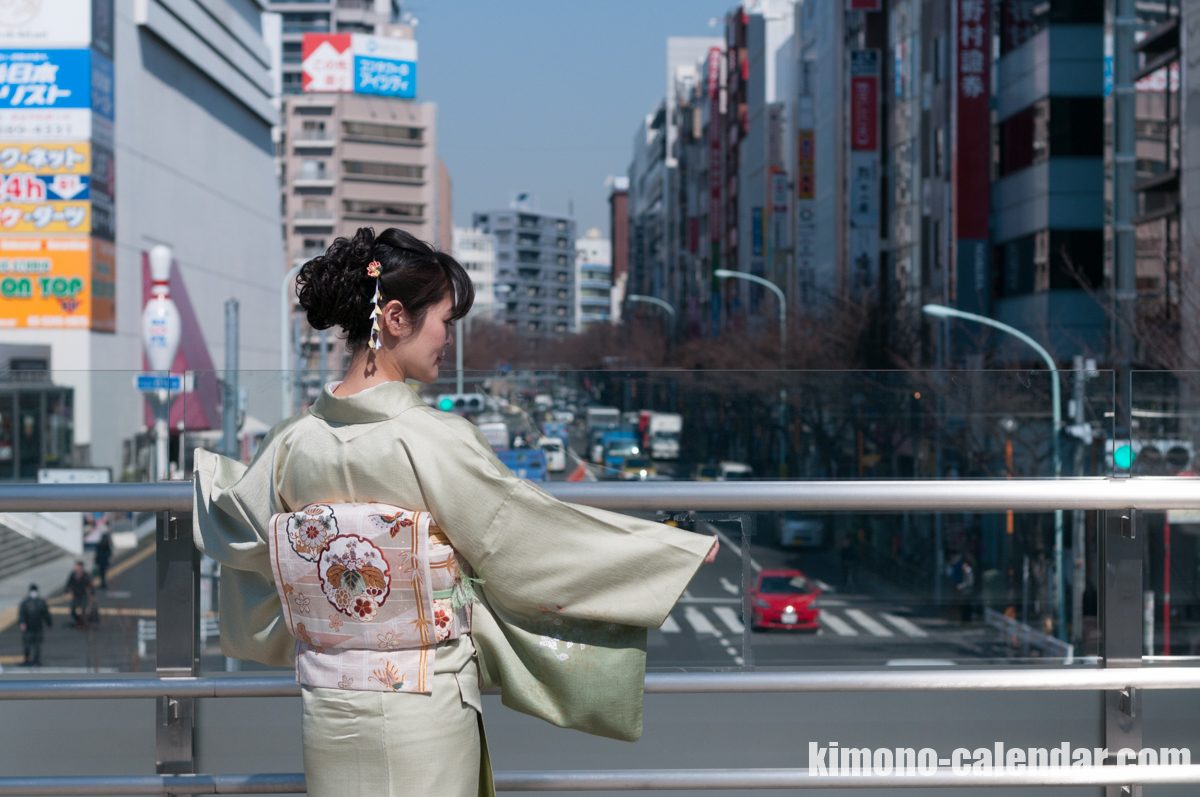 Q. May I know your name?
A. I'm Naoko Tamura.
Q. What is the point of this cordinate today?
A. I attended a college graduation ceremony as a teacher. I selected this pale green kimono with yellow obiage to make my coordinate more cheerful.
Q. How often do you wear a kimono?
A. Four times a week!
Q. What did you care about wearing the kimono with this weather and temperature?
A. It was very warm like spring. I wore only michiyuki-coat on kimono today.