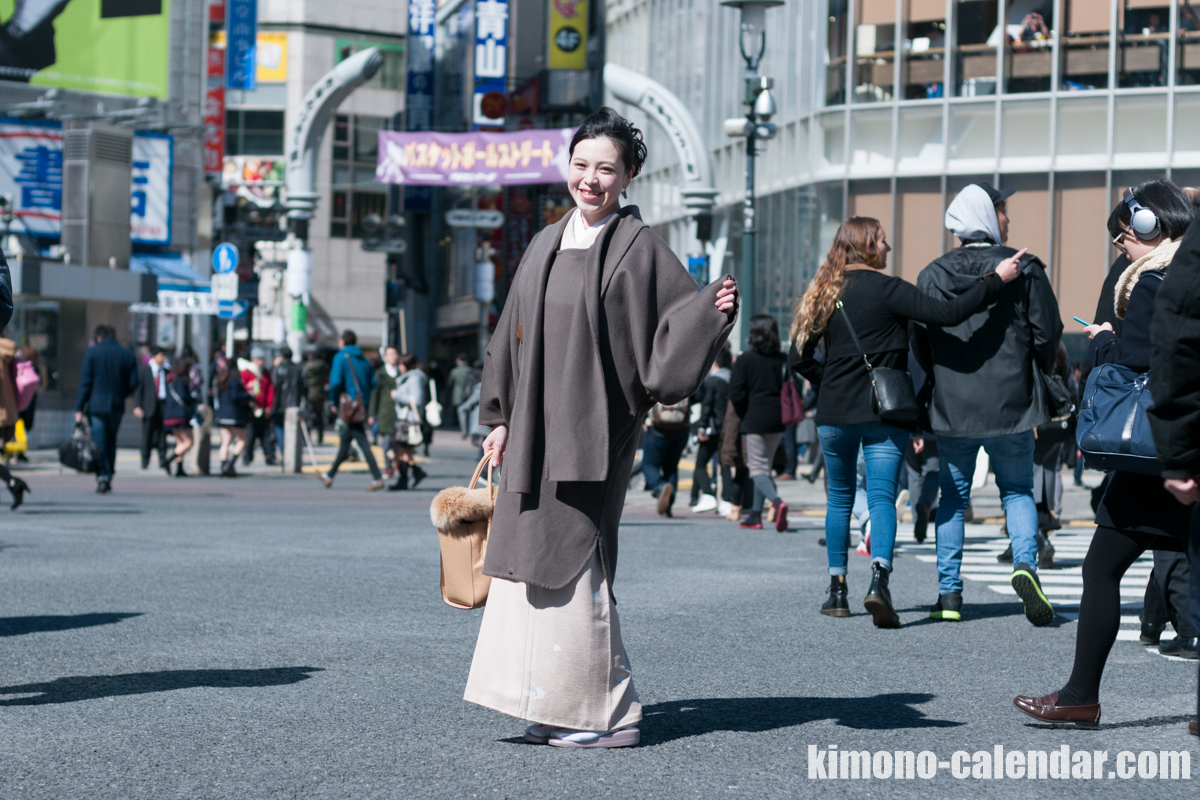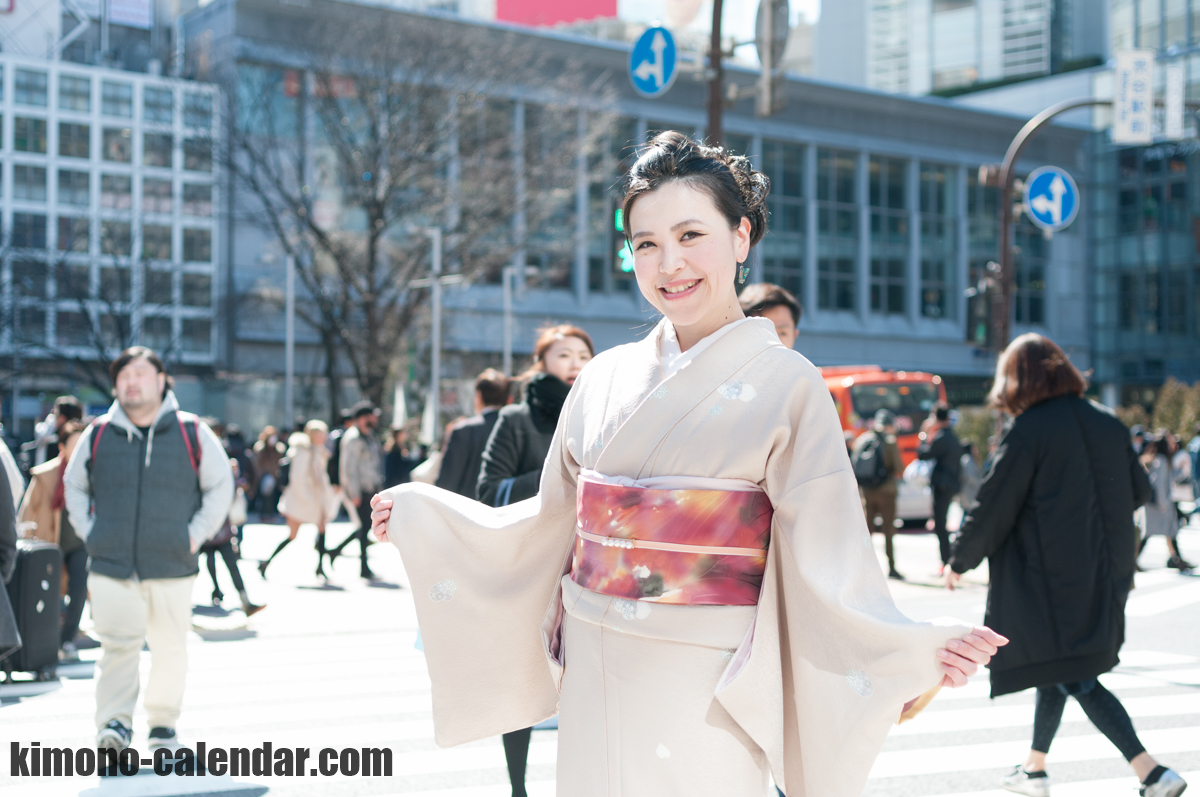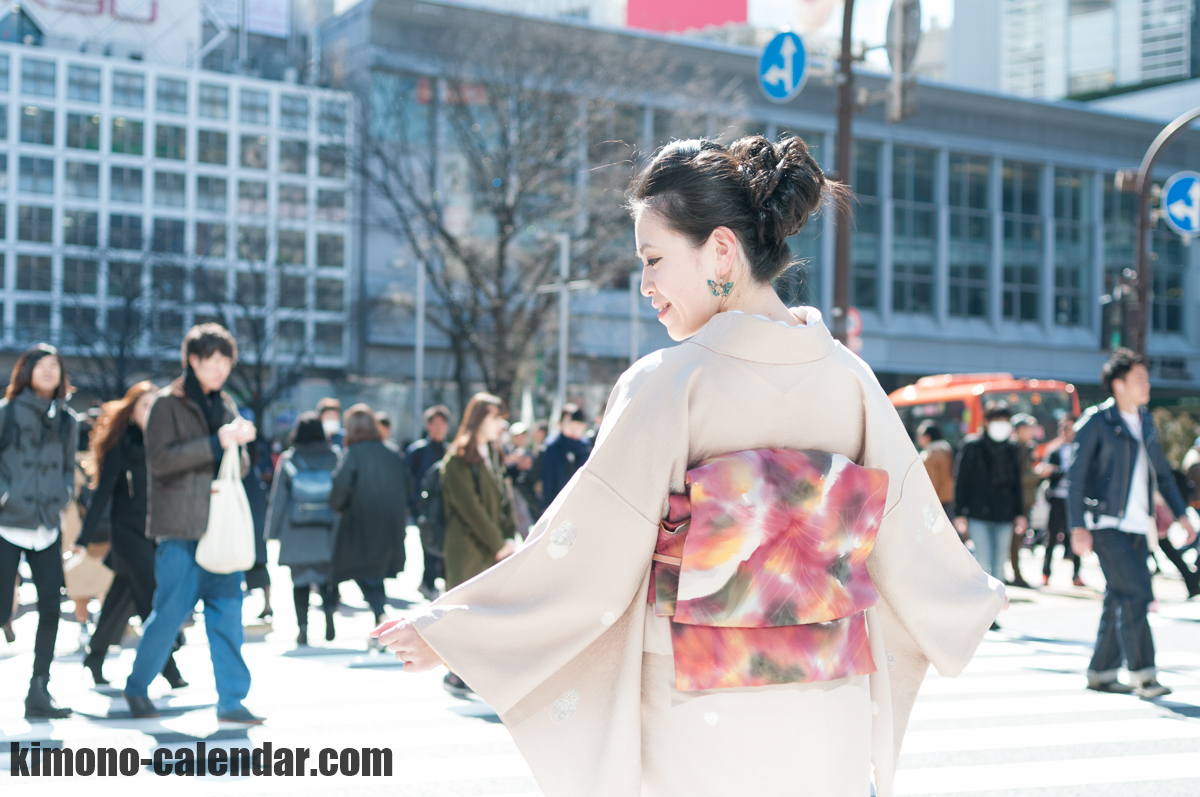 Q. May I know your name?
A. I'm Chihiro Ogawa.
Q. What is the point of this cordinate today? 
A. We still have cold days in Tokyo. That's why, I wanted to wear a springlike kimono. I put butterfly piercings. As if a butterfly flutters about in spring. 
Q. How often do you wear a kimono? 
A.  Four to five times a week, I think.  
Q. What did you care about wearing the kimono with this weather and temperature?
A.  It was really cold in this morning. so I wore a heavy coat, HEATTECH inner wear, leggings and Tabi with tabi socks. But I felt the coming of spring in the afternoon. So I took off my scarf in the end. 
Location: Shibuya