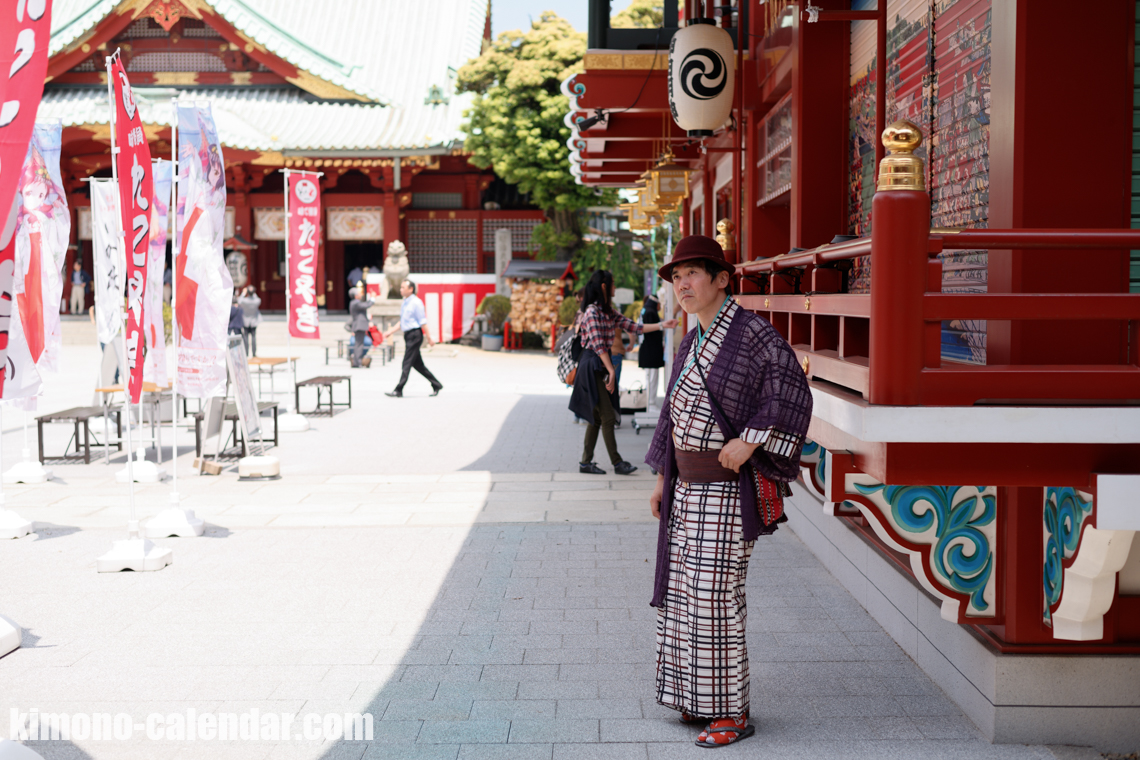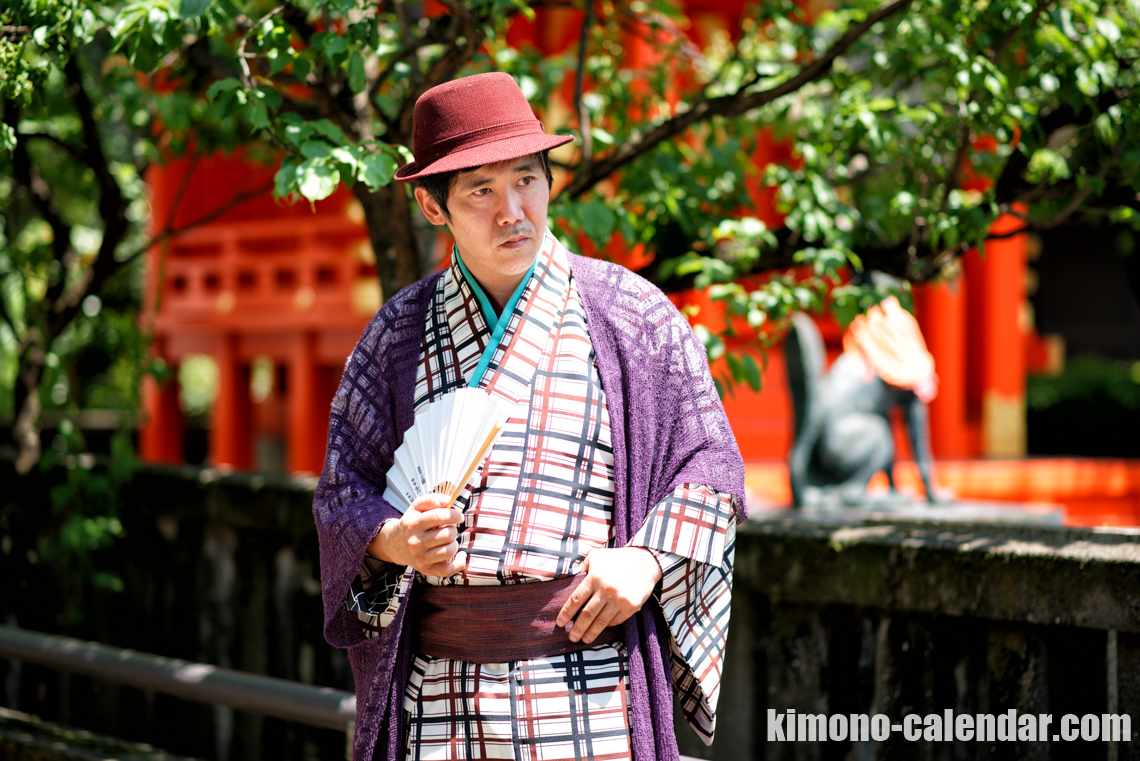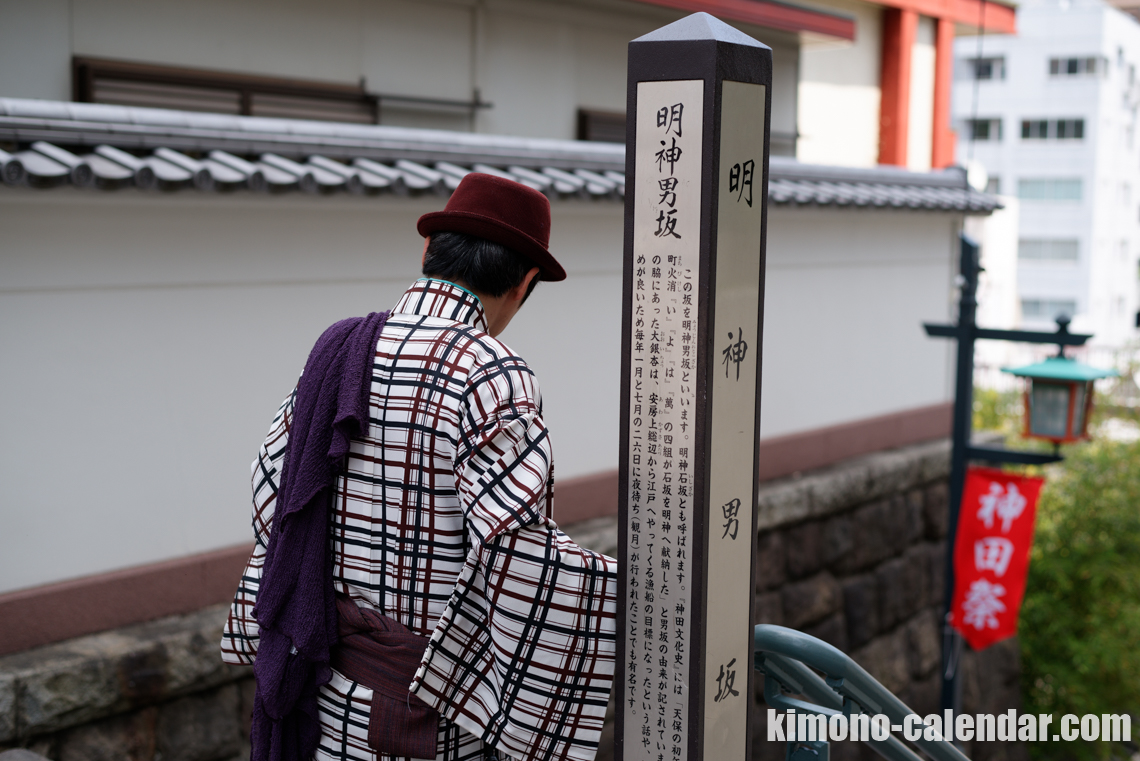 Q. May I know your name?
A. I'm Yasunari Tsujita.
Q. What is the point of this cordinate today?
A. Since I got a white kimono from a friend, it accordingly I used a dark color at red or purple as an accent color, made it coordinate.
Q. How often do you wear a kimono?
A. It's about once a week, but recently has become many to wear twice a week. In this pace, I would like to keep increasing the opportunity to wear a kimono.
Q. How often do you wear a kimono?
A. Although it was a high temperature not suitable for putting 1 piece on kimono, I wore a purple outerwear with a sheer sense that I found in a clothing shop, and it is showing it cool. In addition, I can wear it cool by wearing "Juban T-shirt" and "Thin STETECO".
Location: Kanda Google MAP