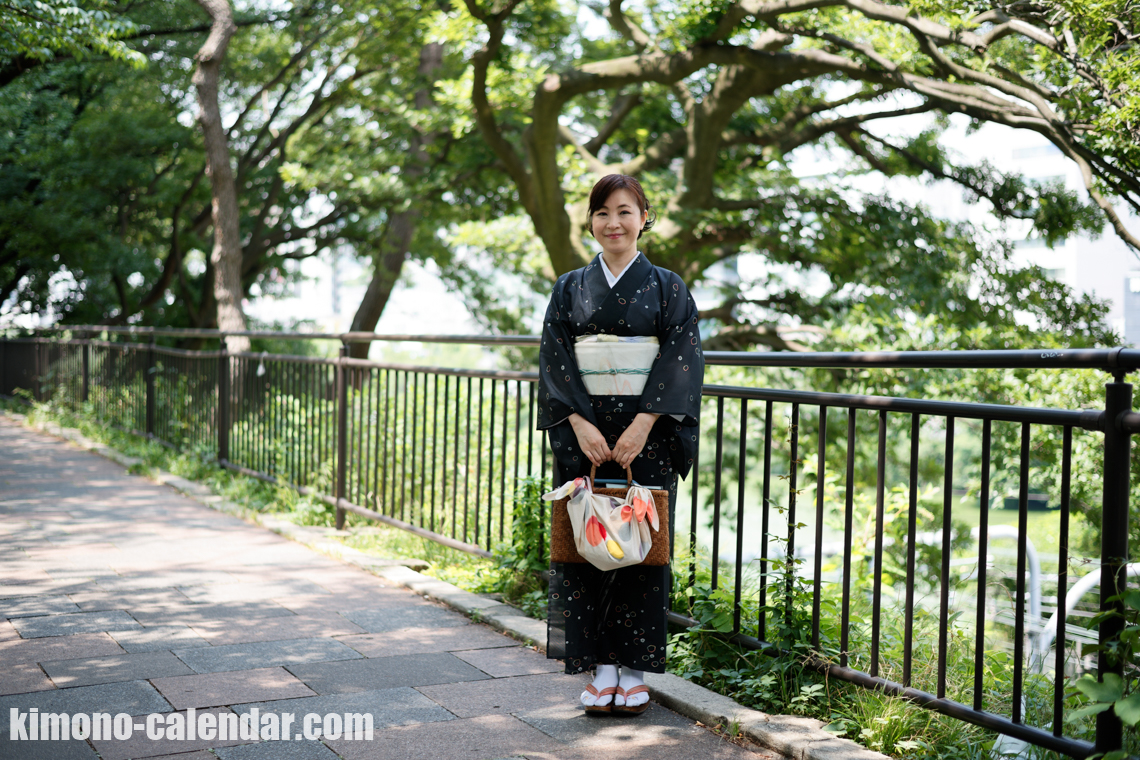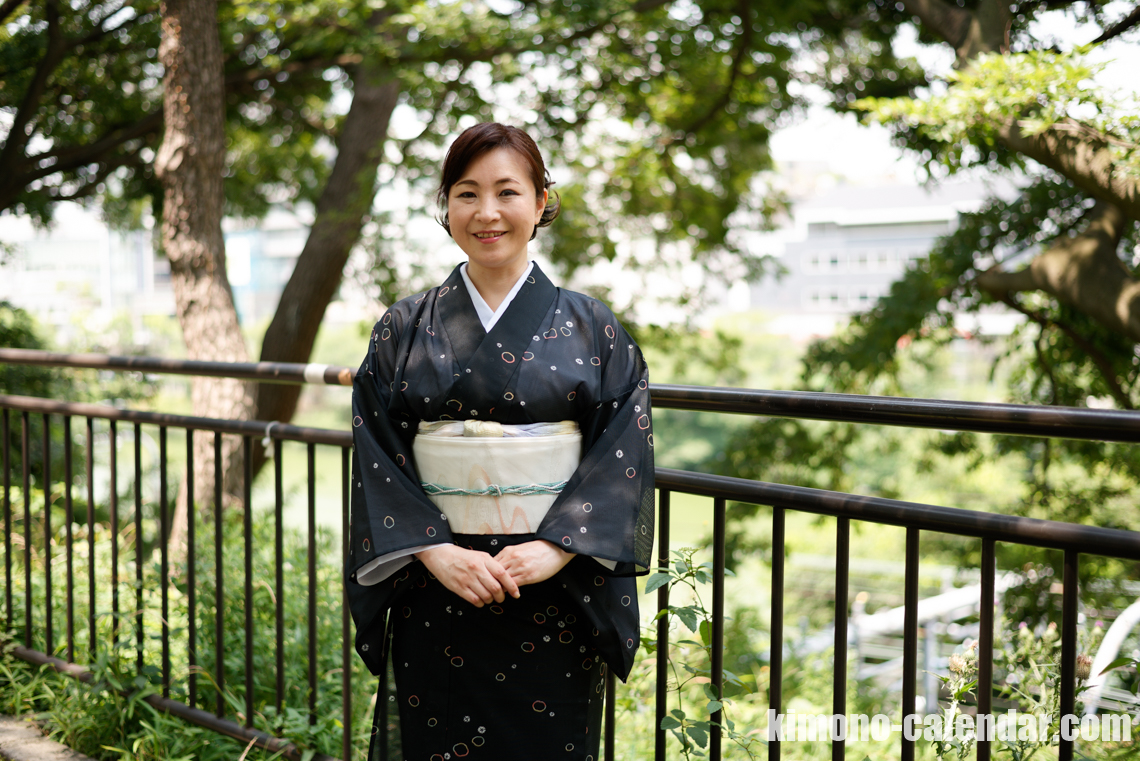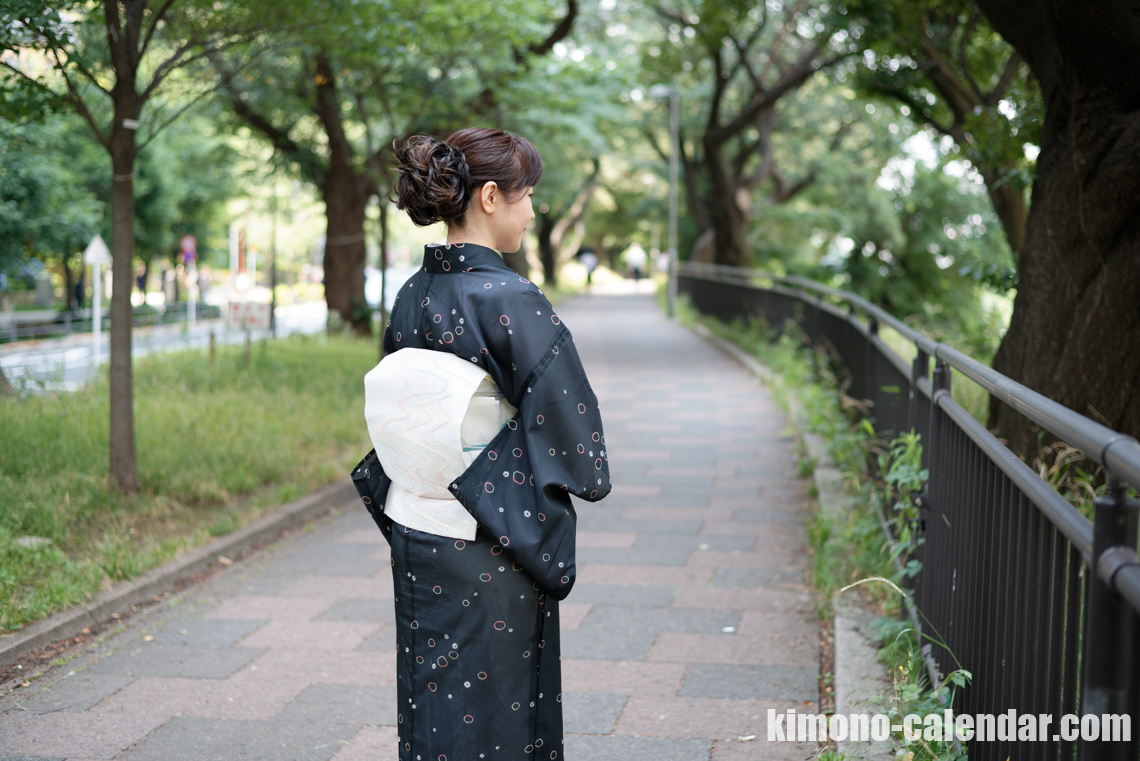 Q. May I know your name?
A. I'm Saki Imai.
Q. What is the point of this coordinate today?
A. I adjusted the colors of Obi, Obijime, Obiage to the pattern of the kimono.
Q. How often do you wear a kimono?
A. It's about 10 times a month.
Q. What did you care about wearing the kimono with this weather and temperature?
A. I put on kimono of 'Ro'. 'Ro' means a type of gauze fabric, and It is used for summer clothing kimono.
Location: Iidabashi Google MAP