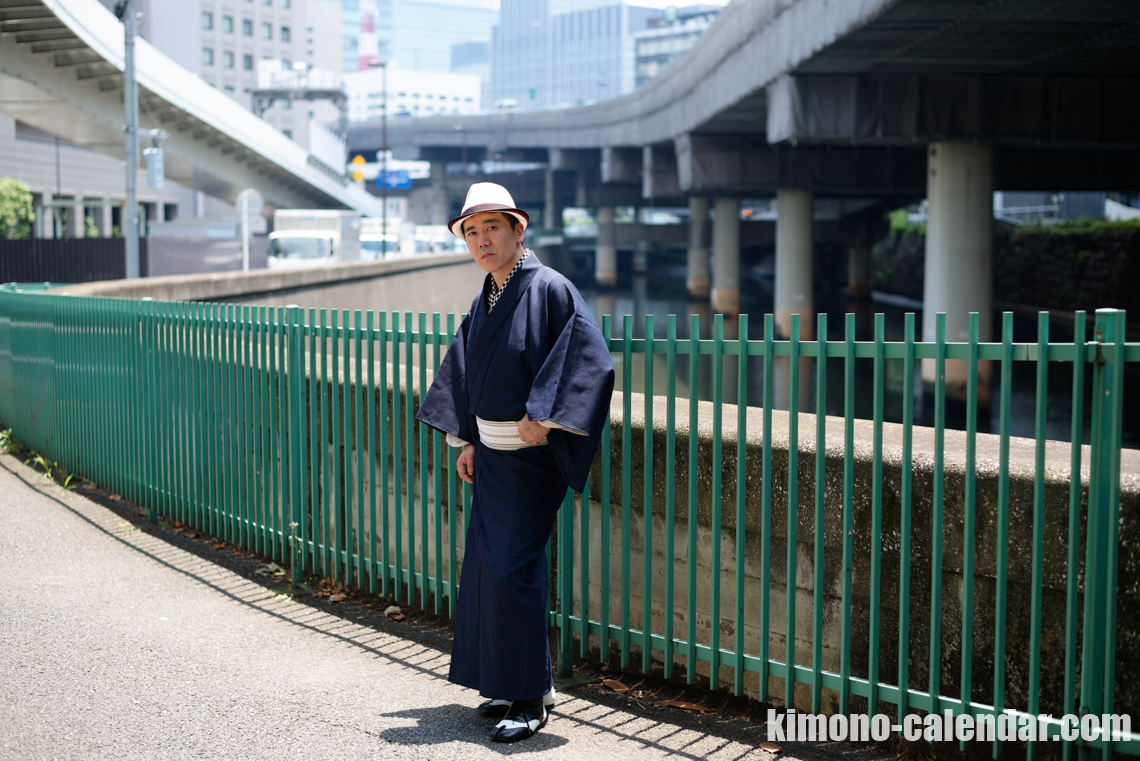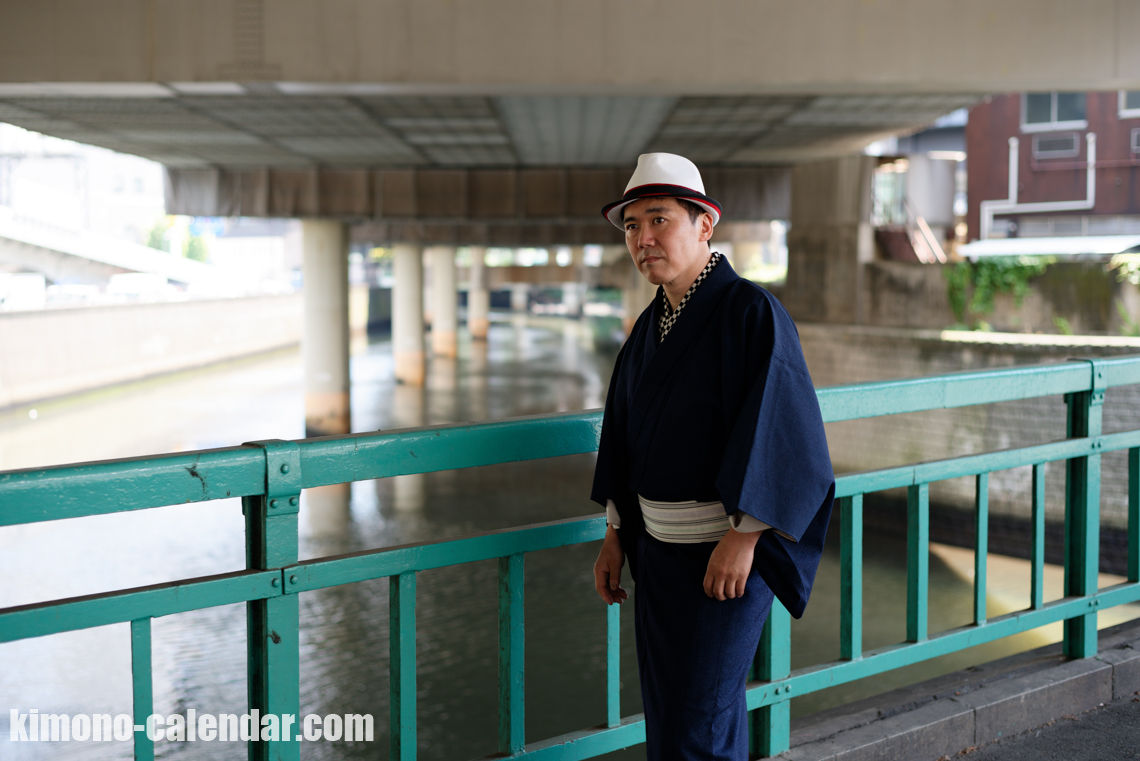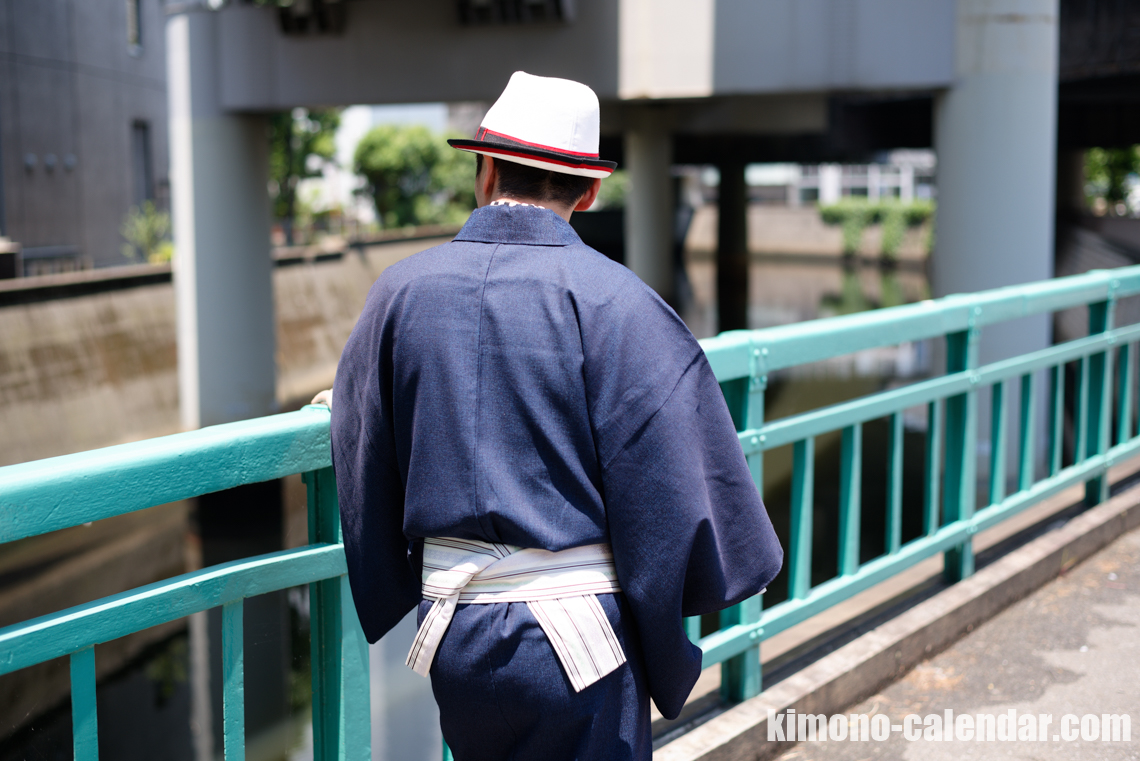 Q. May I know your name?
A. I'm Yasunari Tsujita.
Q. What is the point of this cordinate today?
A. I used white and black accent color on the blue kimono. Also, because it was the city that do not know, I wore boots to make walking easier.
Q. How often do you wear a kimono?
A. It's two times a week.
Q. What did you care about wearing the kimono with this weather and temperature?
A. Because the temperature is also high, I made it the hitoe-kimono.
Location: Jimbocho Google MAP