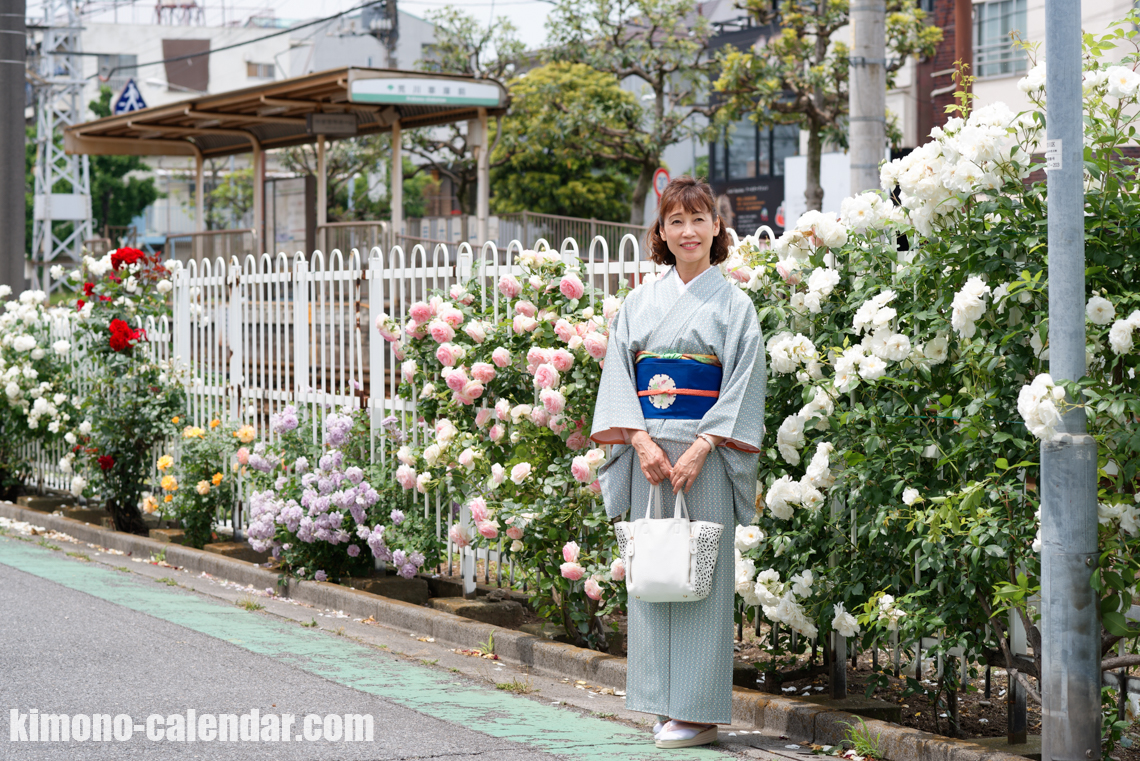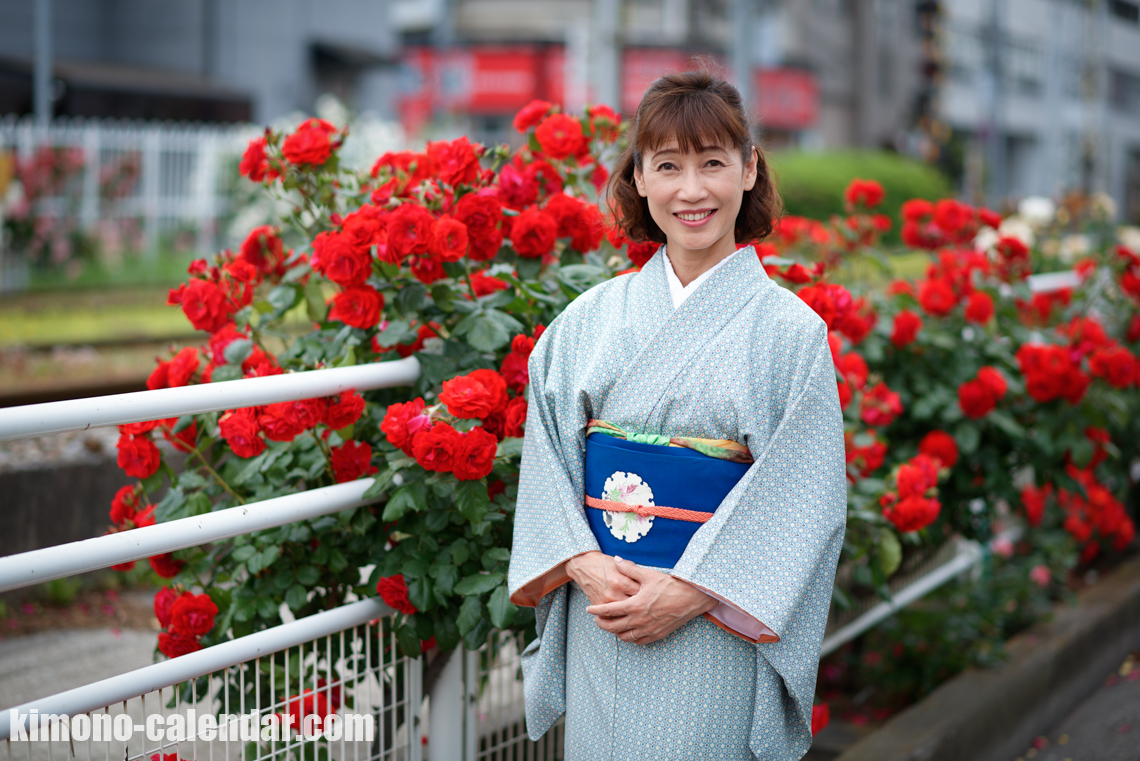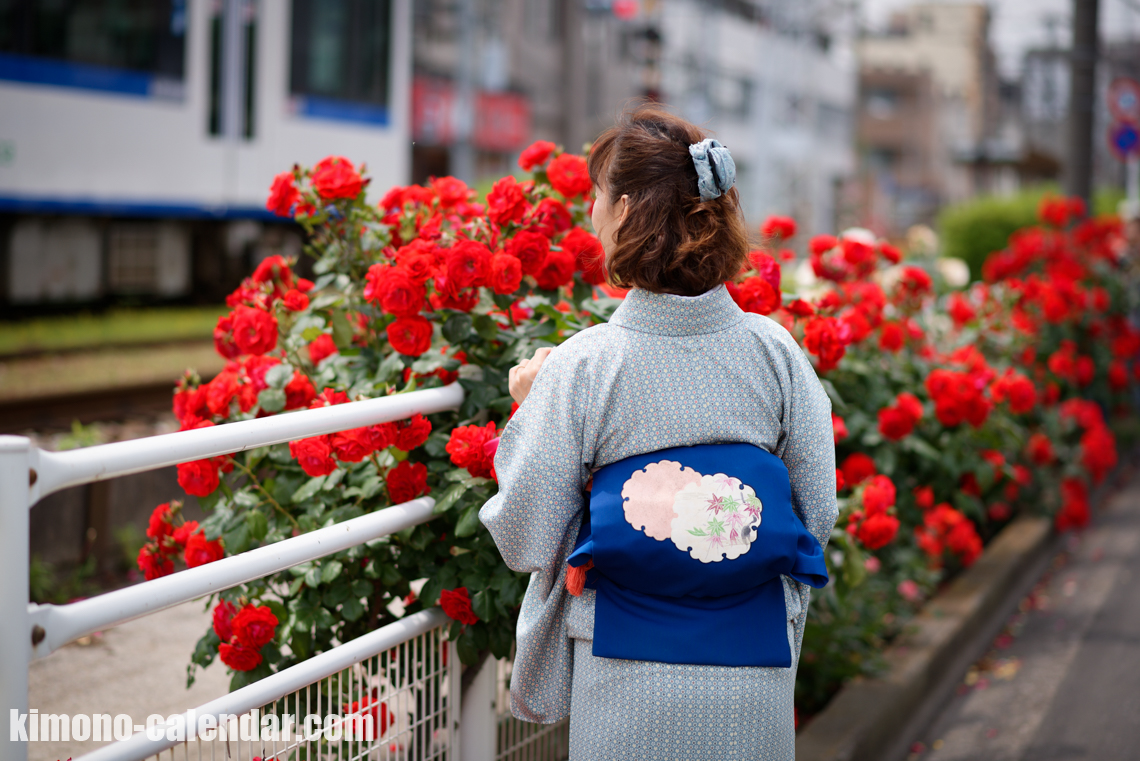 Q. May I know your name?
A. I'm Miho Sensui.
Q. What is the point of this cordinate today?
A. I usually wear the big patterned kimonos, but today I thought about wearing the small patterned kimono and I tried coordinating the whole accordingly.
Q. How often do you wear a kimono?
A. I think it's three to four times a month.
Q. What did you care about wearing the kimono with this weather and temperature?
A. Yesterday was very cool, so I was at a loss what to wear today, but I took a balance by wearing the awase-kimono and thinning the inner.
Location: Arakawa-shakomae Google MAP