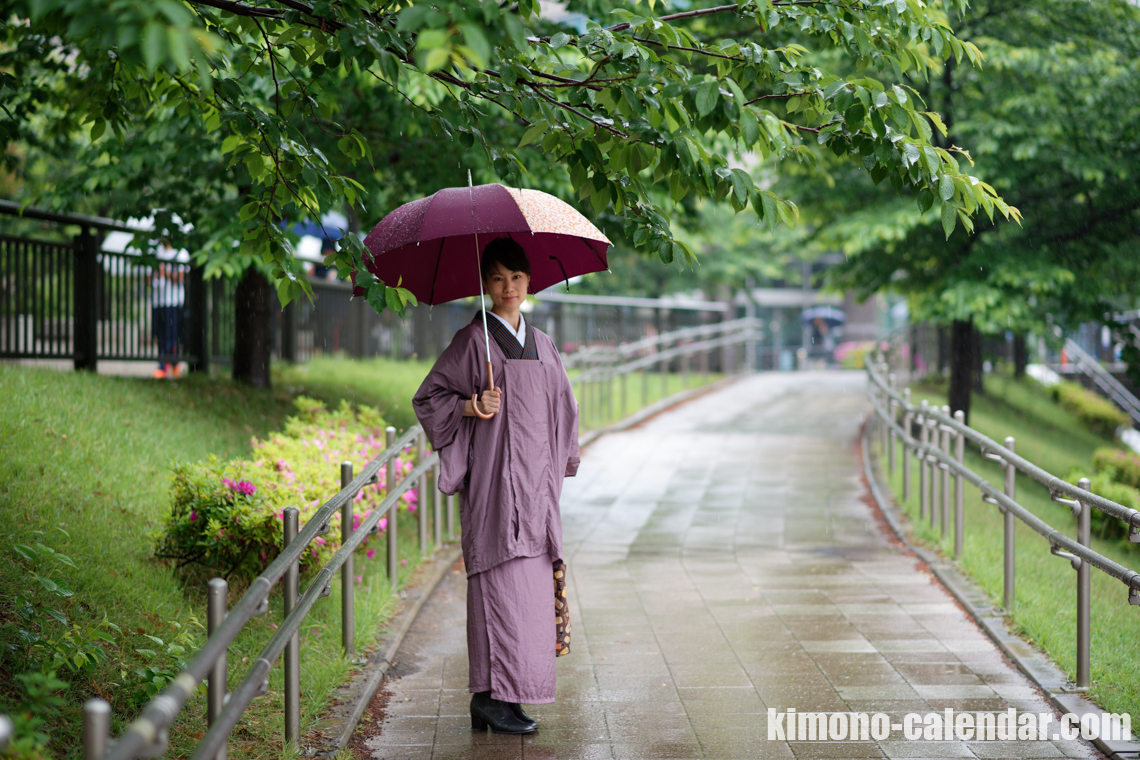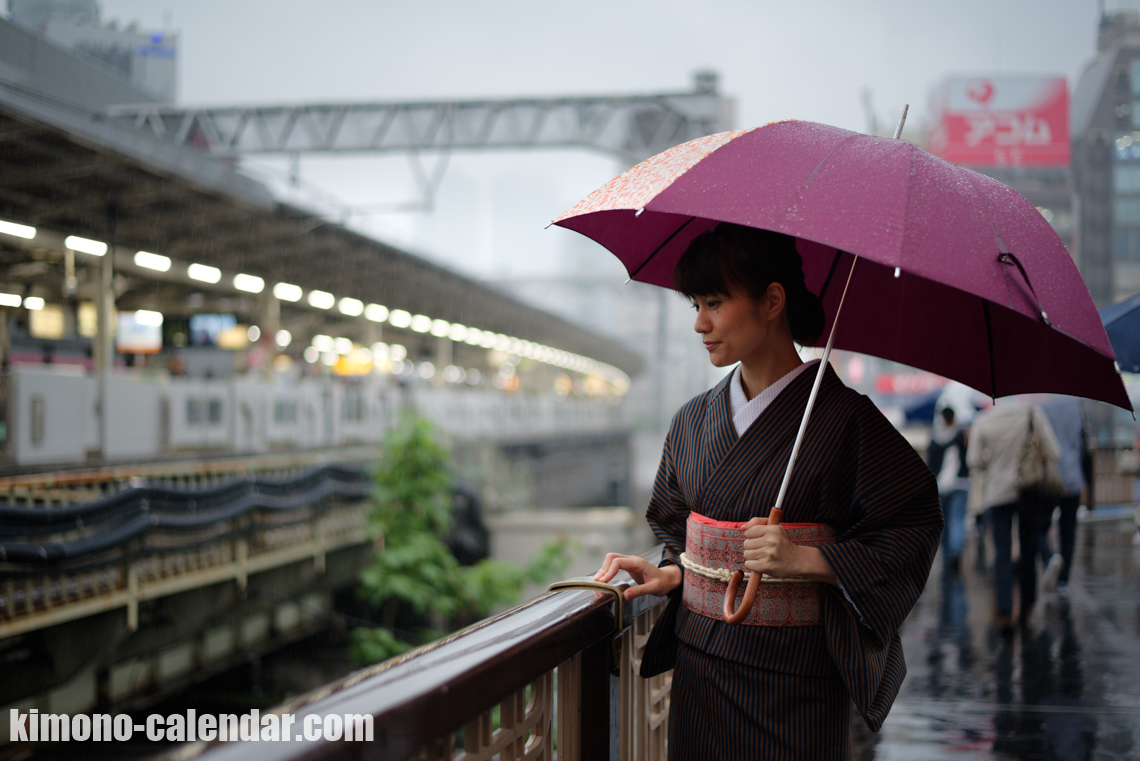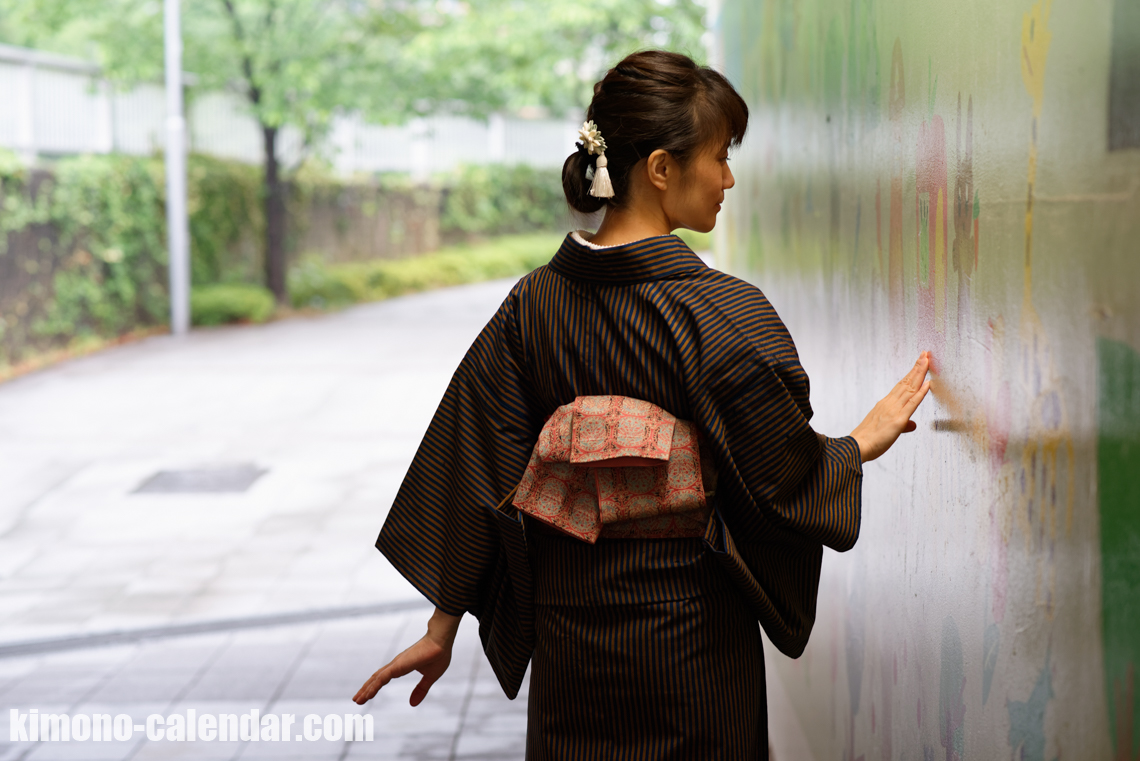 Q. May I know your name?
A. I'm Rena Matsumoto.
Q. What is the point of this coordinate today?
A. I rolled a pink obi on a calm-colored kimono, and I tried coordinating pretty.
Q. How often do you wear a kimono?
A. I think one per week.
Q. What did you care about wearing the kimono with this weather and temperature?
A. Because it is rainy, wear to shorten the hem of the kimono, and wore boots. Also I am wearing a two-piece raincoat.
Location: Gotanda Google MAP