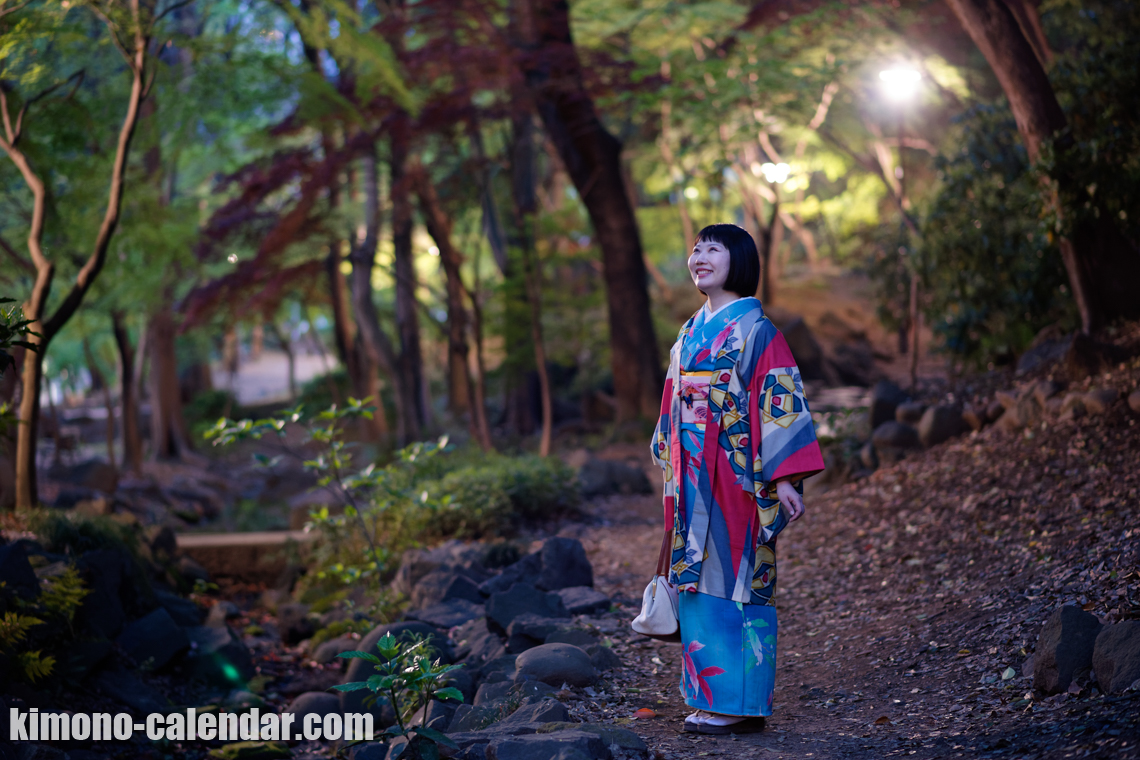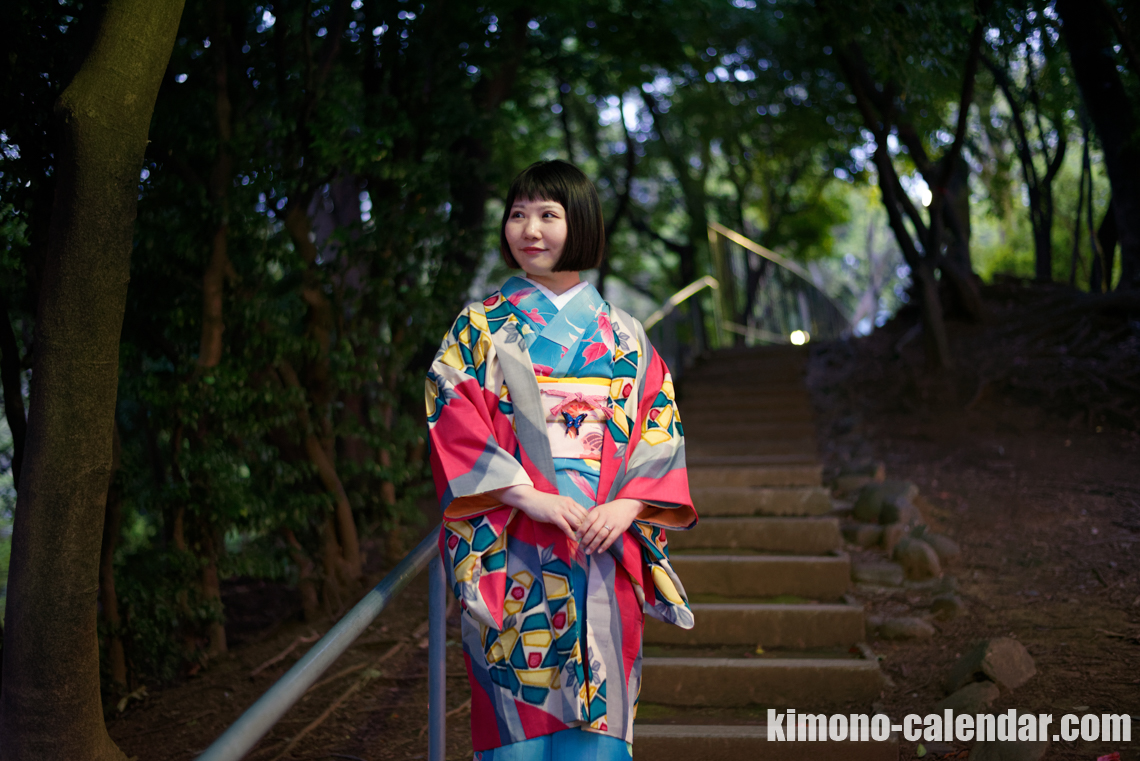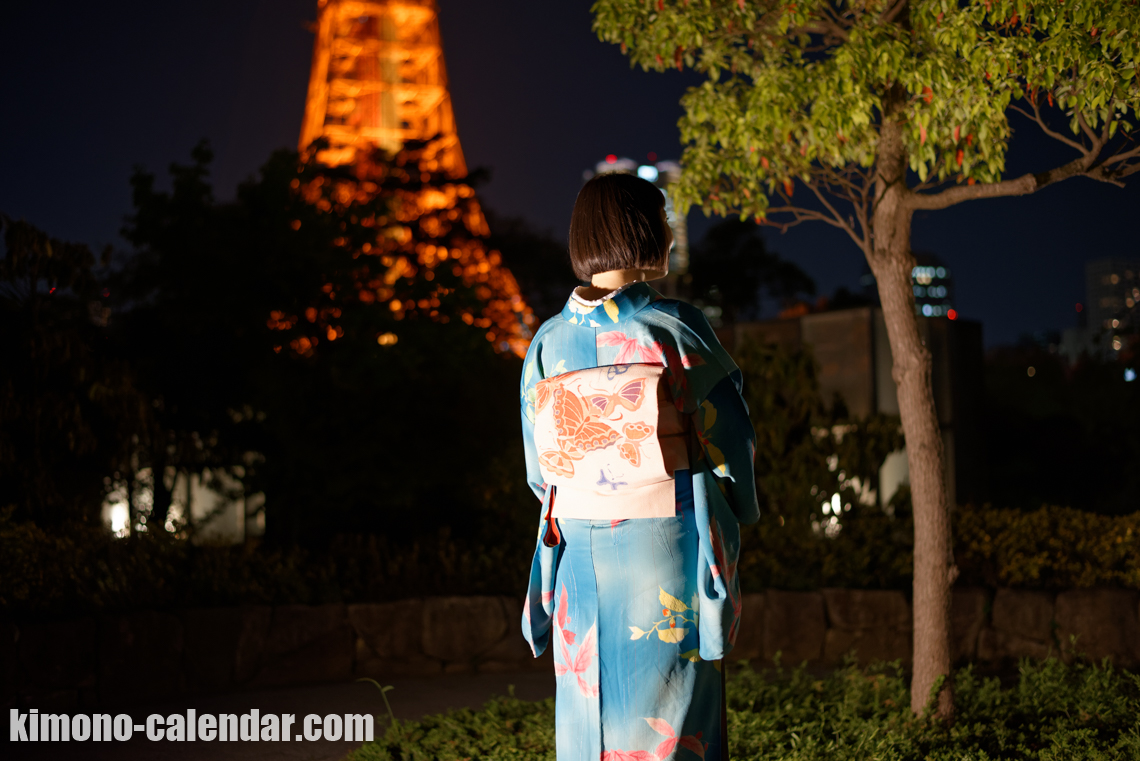 Q. May I know your name?
A. I'm Kurokawa.
Q. What is the point of this cordinate today?
A. Since it became warmer enter into April, I tried to coordinate it a spring-like. Because butterfly model Obidome and flower pattern kimono, I think that the butterfly flying in the flower garden is like spring.
Q. How often do you wear a kimono?
A. It's about twice a month.
Q. What did you care about wearing the kimono with this weather and temperature?
A. I made it to the race tabi for spring.
Location: Kamiyacho Google MAP