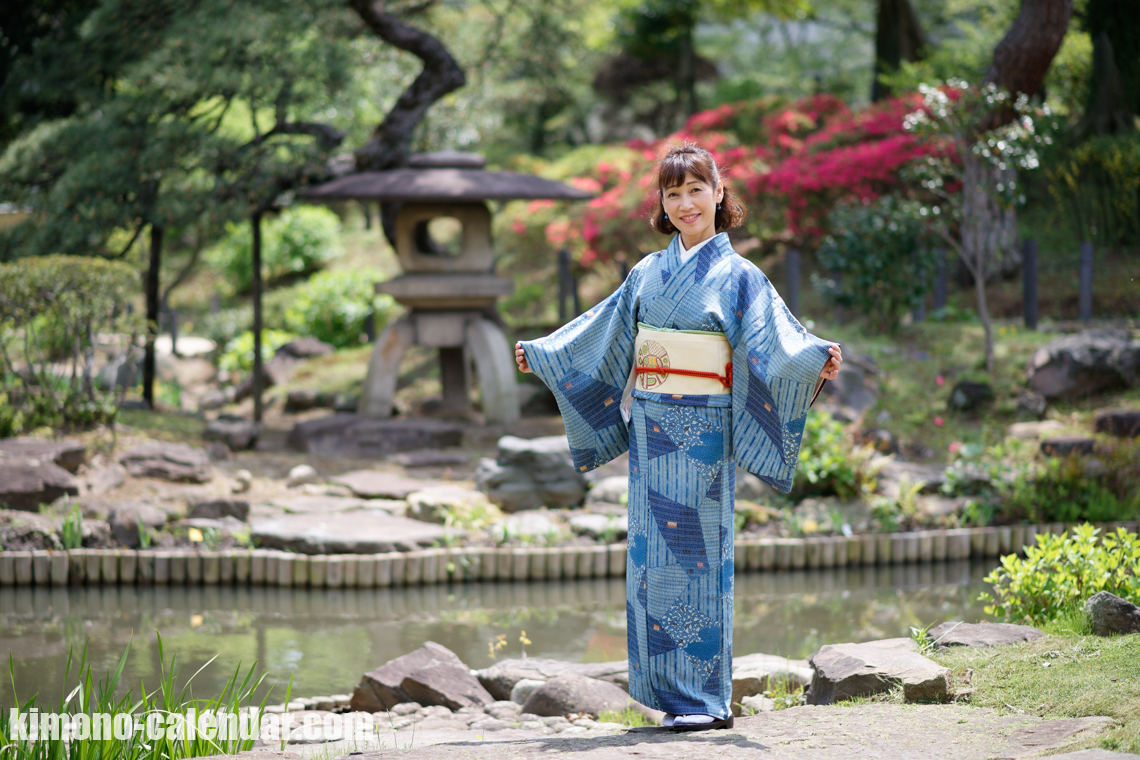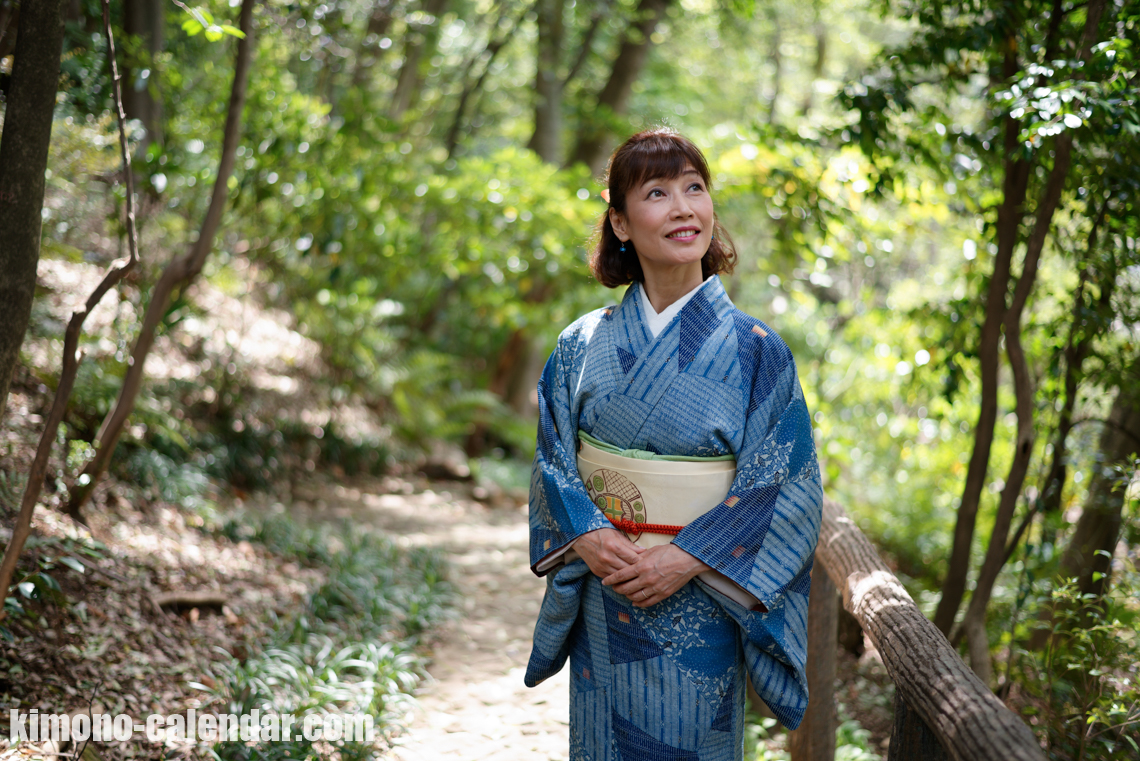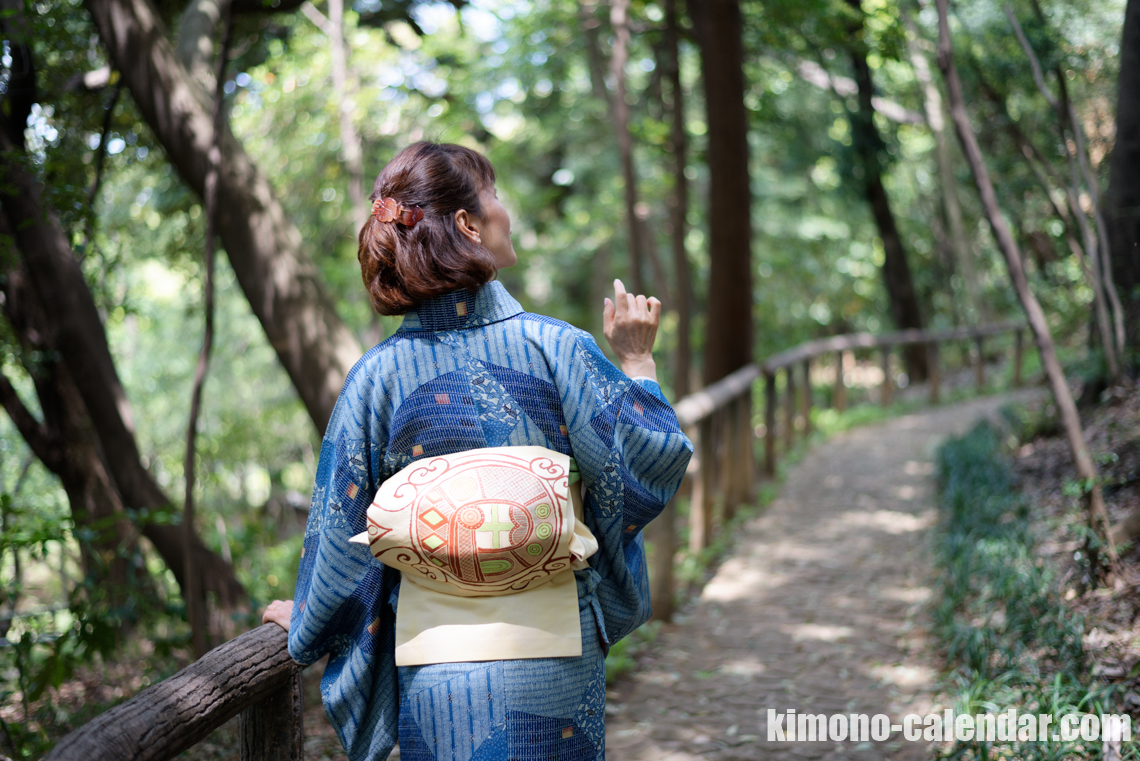 Q. May I know your name?
A. I'm Miho Sensui.
Q. What is the point of this cordinate today?
A. Today is really lovely weather, and warm weather like early summer although is spring, so I make coordinated blue as a base look at refreshing.
Q. How often do you wear a kimono?
A. I think it's three to four times a month.
Q. What did you care about wearing the kimono with this weather and temperature?
A. Today it is hot, so I used my functional innerwear to regulate my temperature.