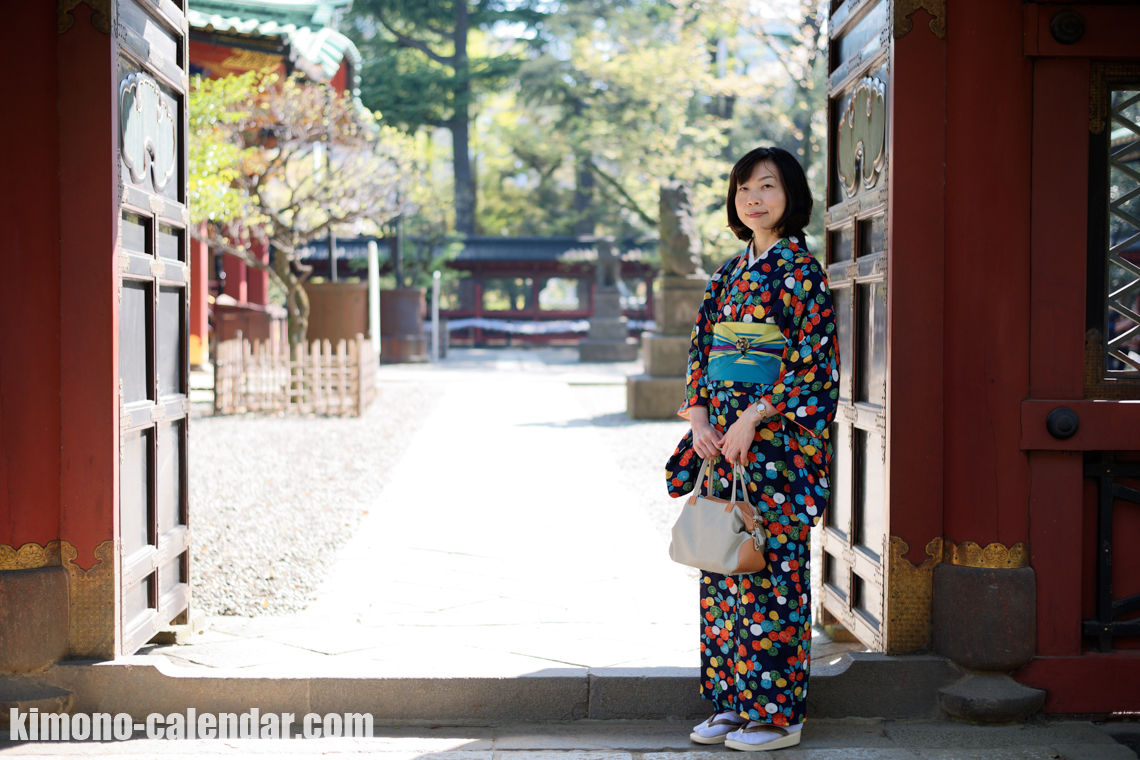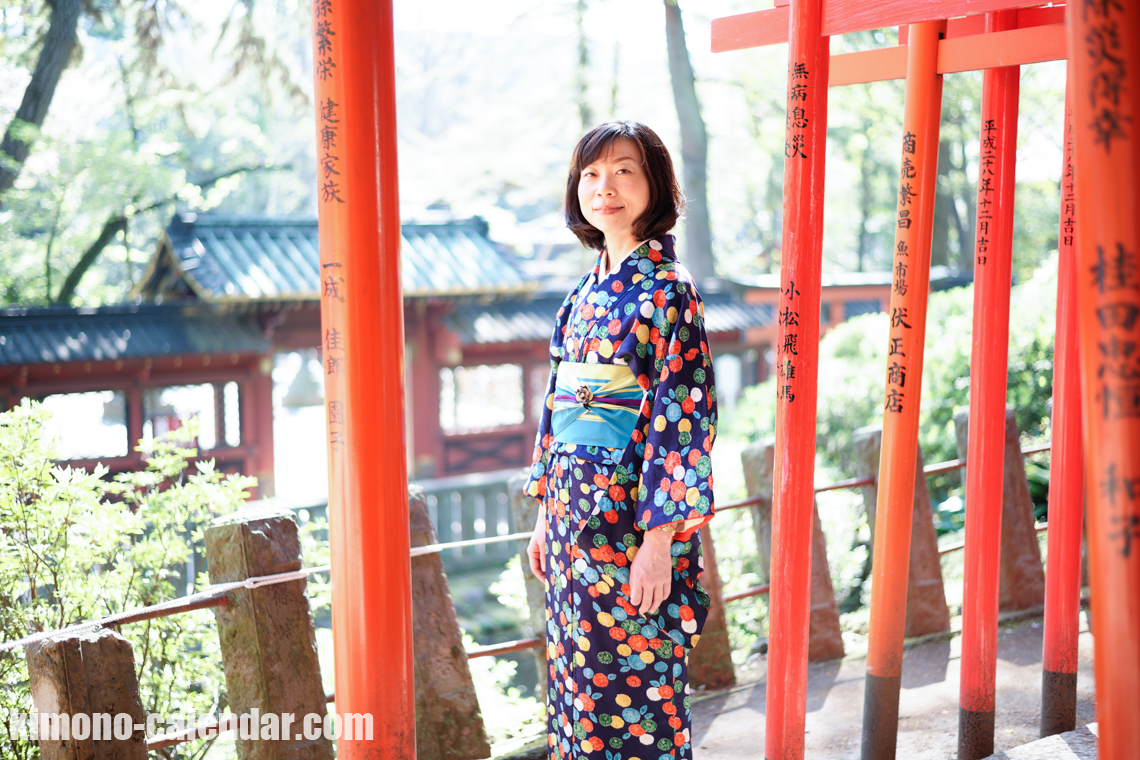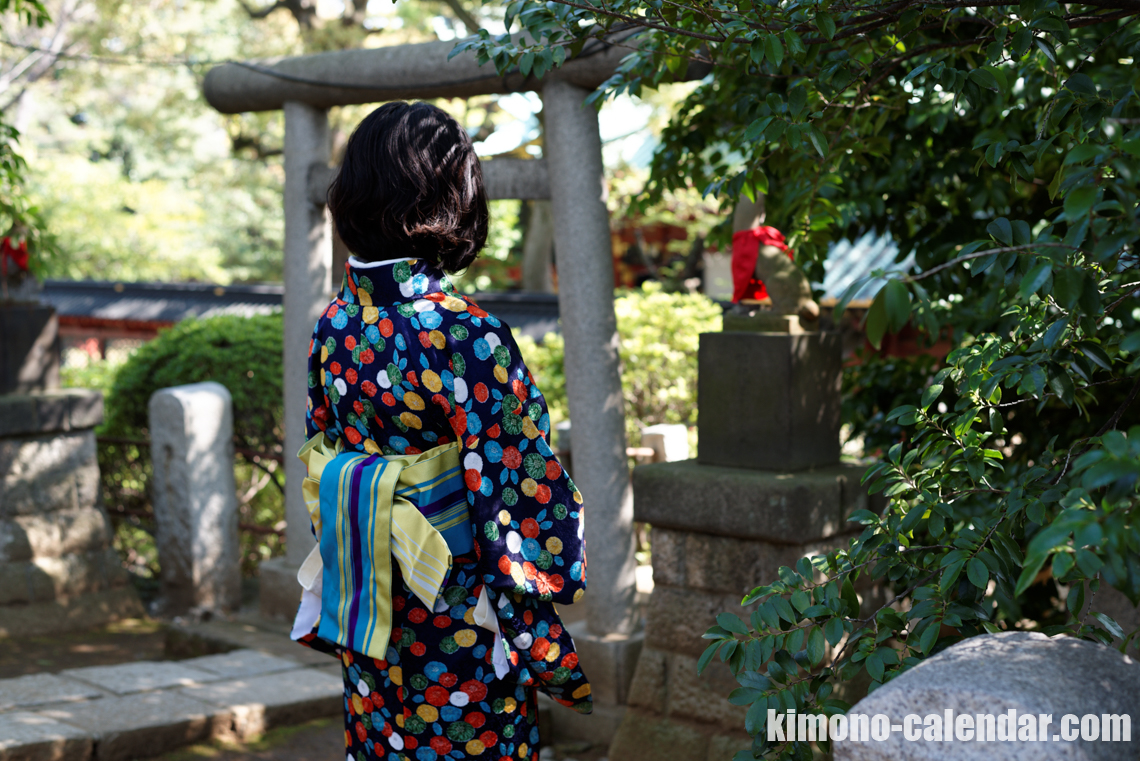 Q. May I know your name?
A. Everybody call me 'Niwacchi'.
Q. What is the point of this cordinate today?
A. I came to see the azalea-festival of Nedu-jinja, but I coordinated Kimono with a flashy feeling according to the azalea. I asked the kimono-shop to coordinate the kimono and the Obi, as a result store clerk gave me to choose flashy Obi in accordance with the kimono.
Q. How often do you wear a kimono?
A. It's about once a month.
Q. What did you care about wearing the kimono with this weather and temperature?
A. Nothing in particular.
Location: Nedu jinja Google MAP