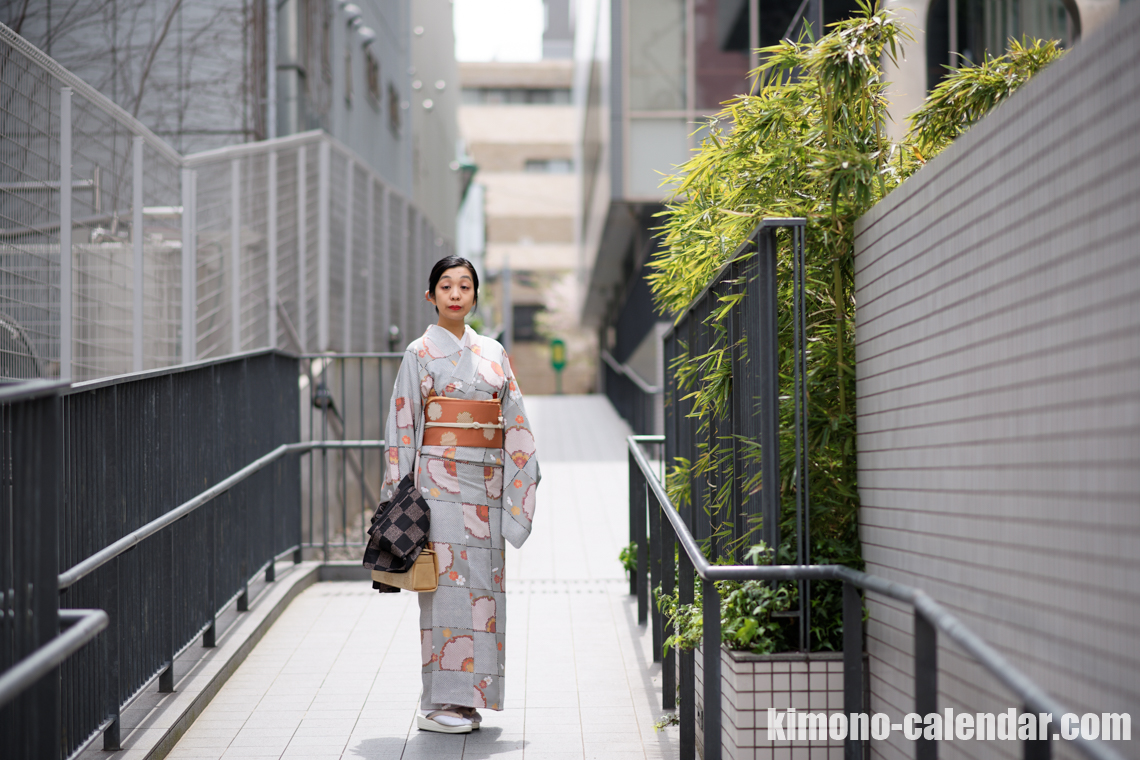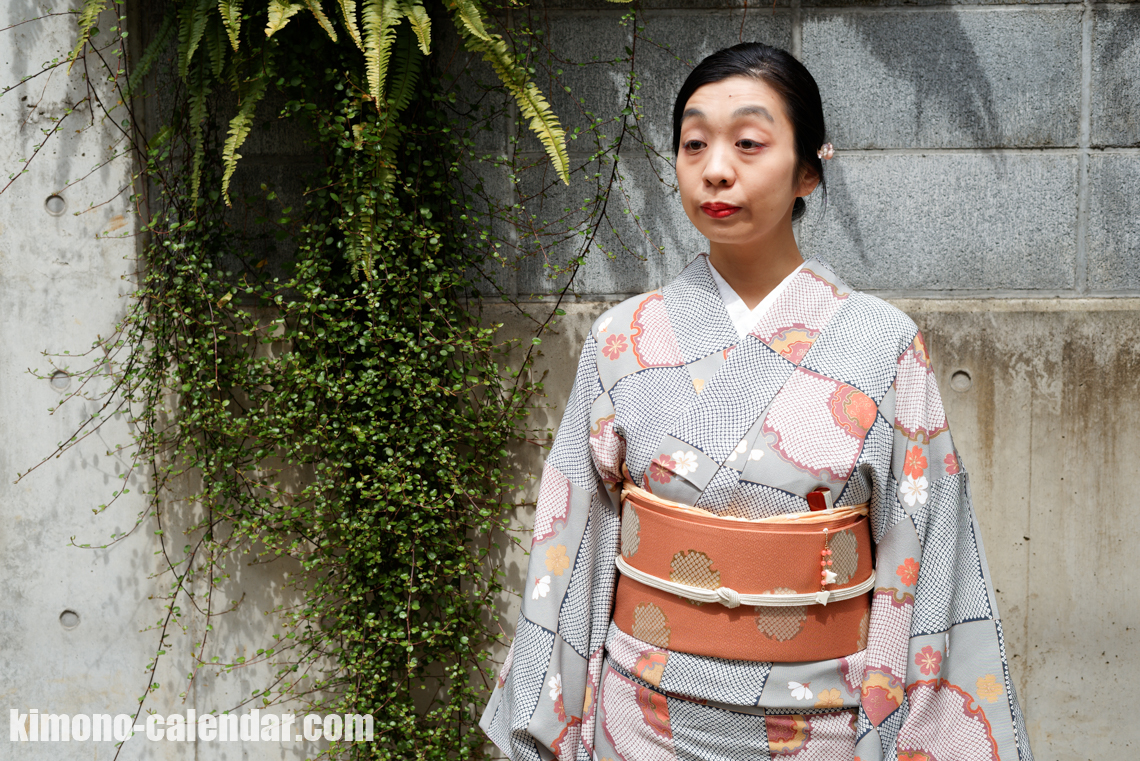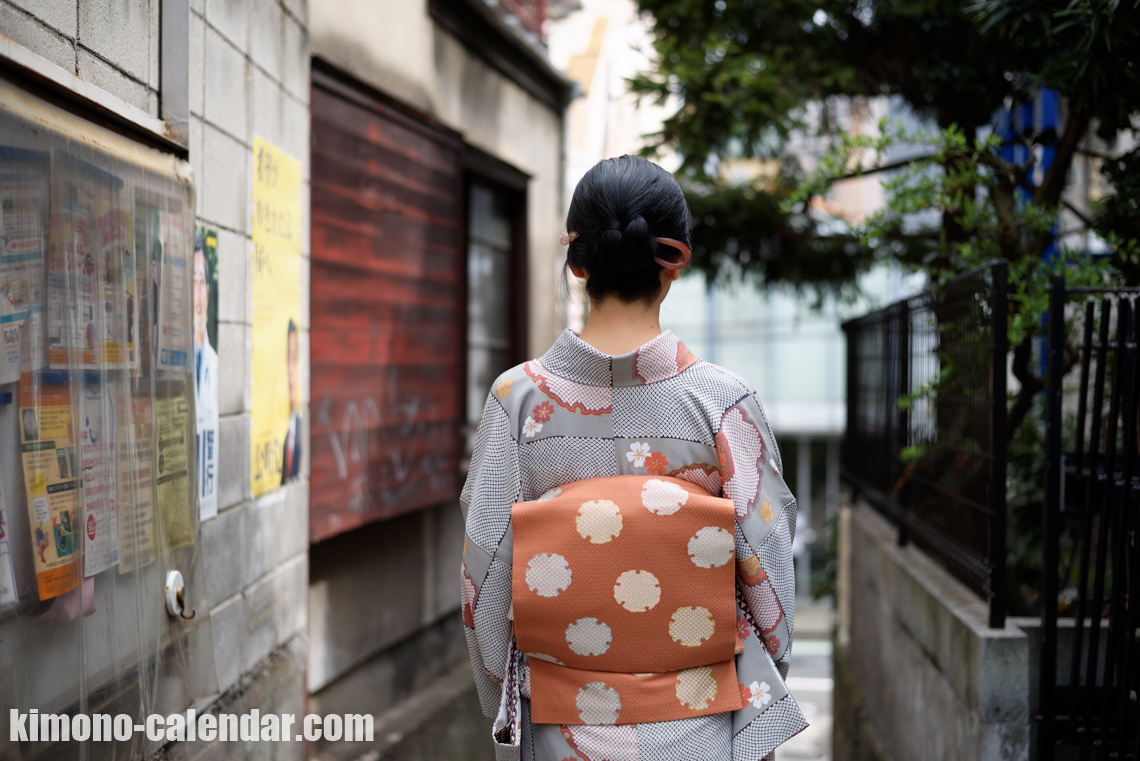 Q. May I know your name?
A. Everybody call me 'acco'.
Q. What is the point of this cordinate today?
A. I like kabuki very much, and I made this kimono by imagining a program called "Yoshitsune Senbon Zakura". I adopted motifs that appear in the play, patterns of cherry blossoms and patterns that look like Tsuzumi-drams for the handle of kimono. In addition, Obi is made into a Obi of a handle that looks like a Tsuzumi-drum, according to the pattern of the kimono. Filled a lot packing my favorite motifs, I thought that seasonal feeling would match the cherry blossoms and "Yoshitsune Senbonzakura", I tried this coordination.
Q. How often do you wear a kimono?
A. It's two or three times a week.
Q. What did you care about wearing the kimono with this weather and temperature?
A. It was chilter than I expected, so I brought Haori-jacket just in case. Haori-jacket is also a handle of cherry.
Location: Shibuya Google MAP