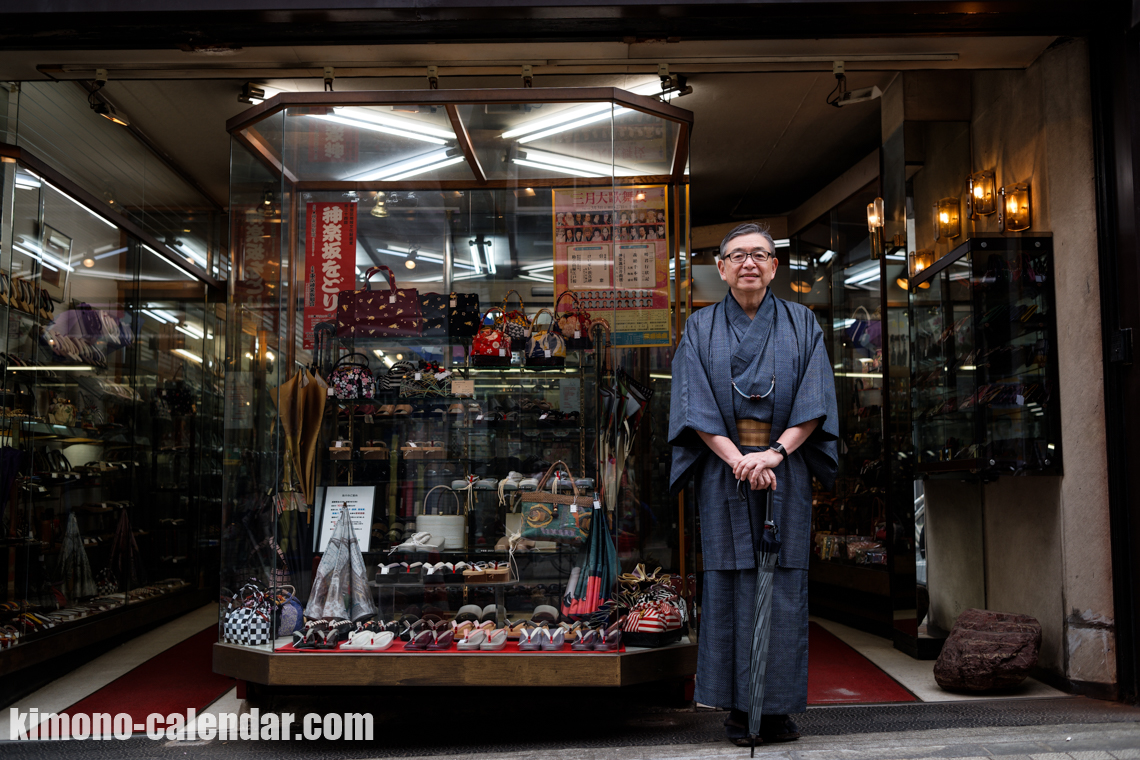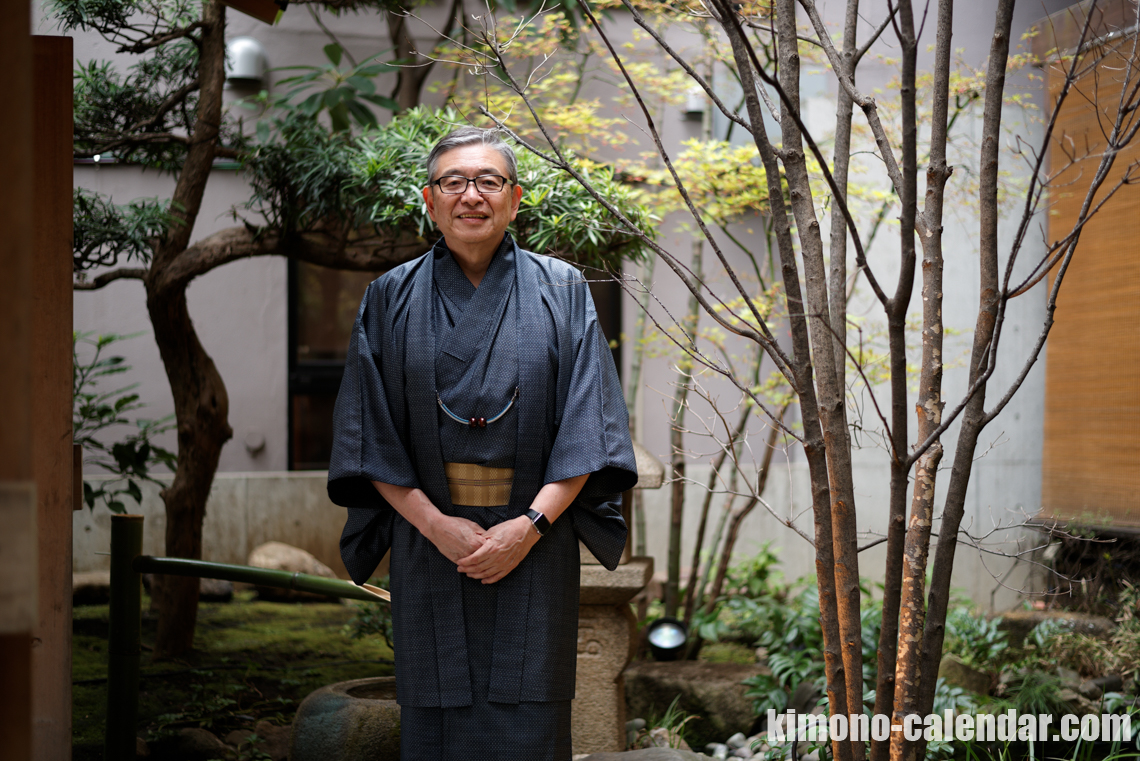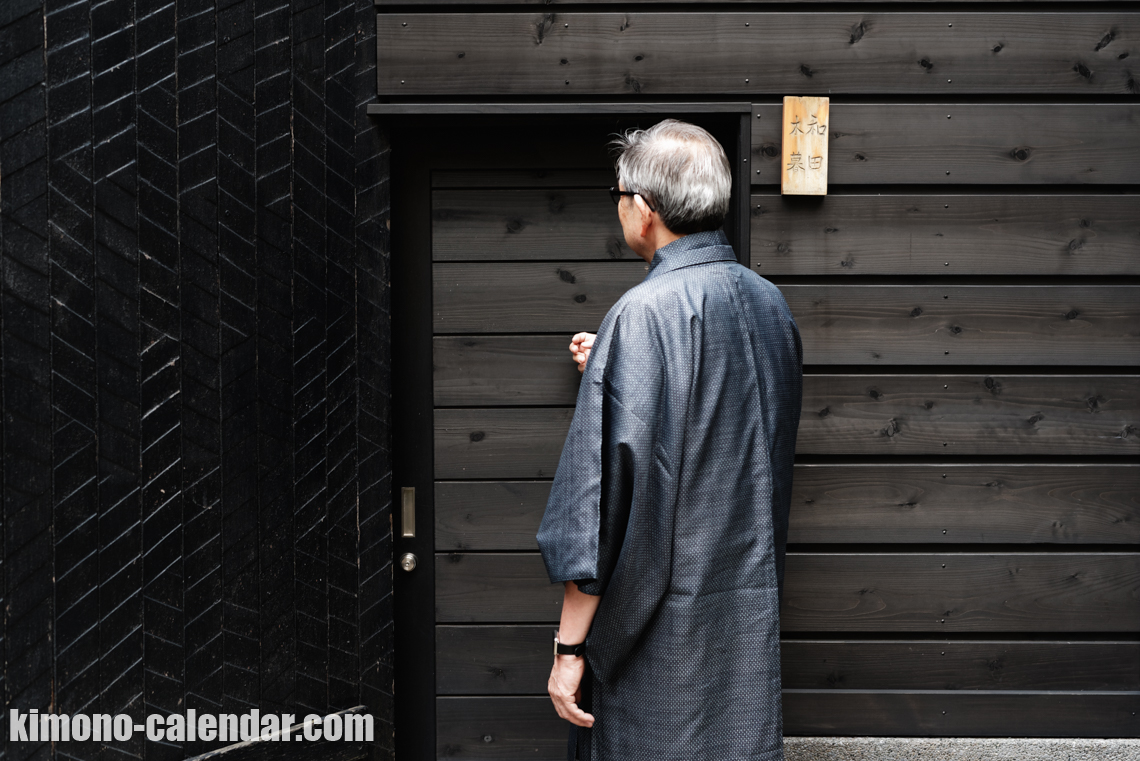 Q. May I know your name?
A. I'm Takehiko Yamamoto.
Q. What is the point of this cordinate today?
A. Because it was cloudy, I chose a calm-colored kimono. This kimono is memento from my late father-in-law, even now I wear repair and carefully. This Obi is a gift from older sister-in-law at the "Kanreki" celebration. Kanreki is the 60th birthday. It is a celebrate the longevity.
Q. How often do you wear a kimono?
A. It's about once a week.
Q. What did you care about wearing the kimono with this weather and temperature?
A. I am wearing HEATTECH for the inner.
Location: Kagurazaka Google MAP