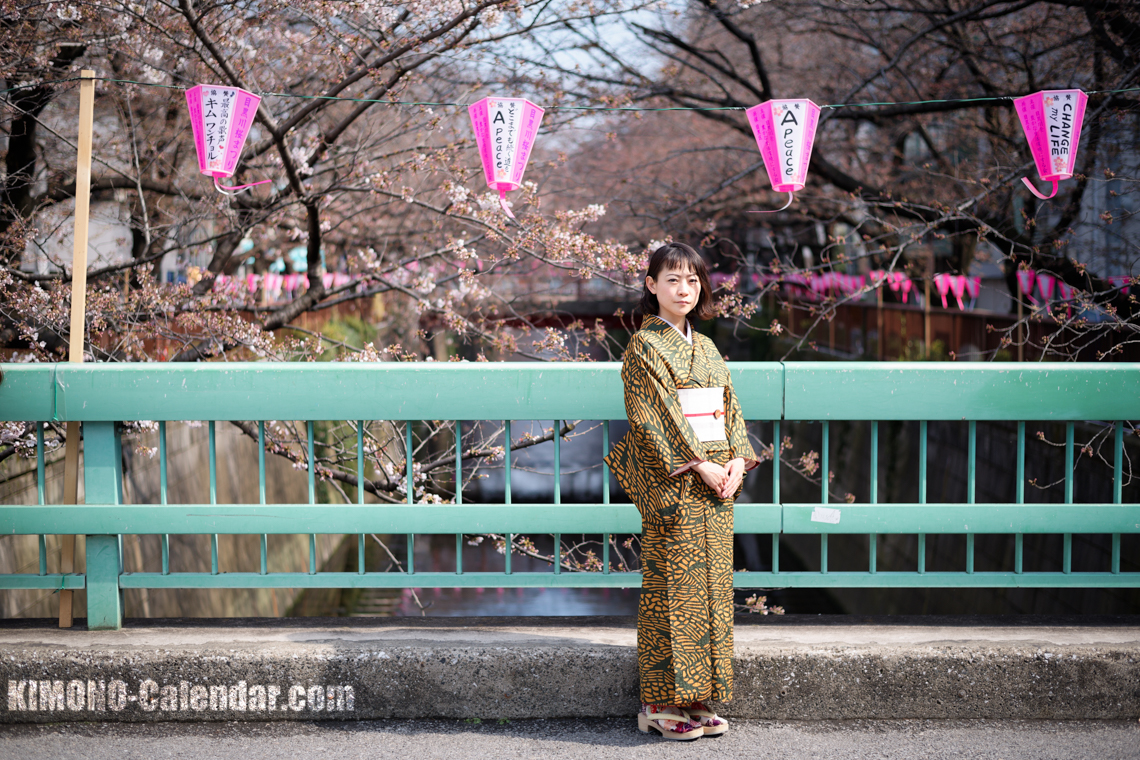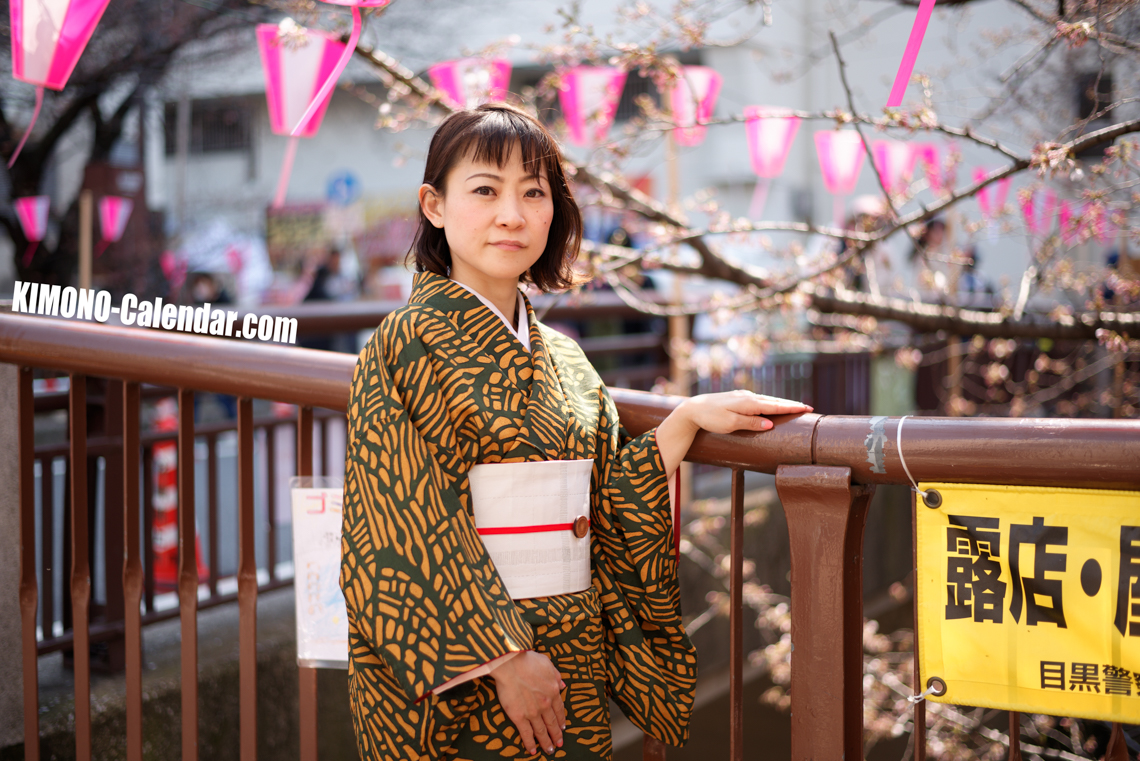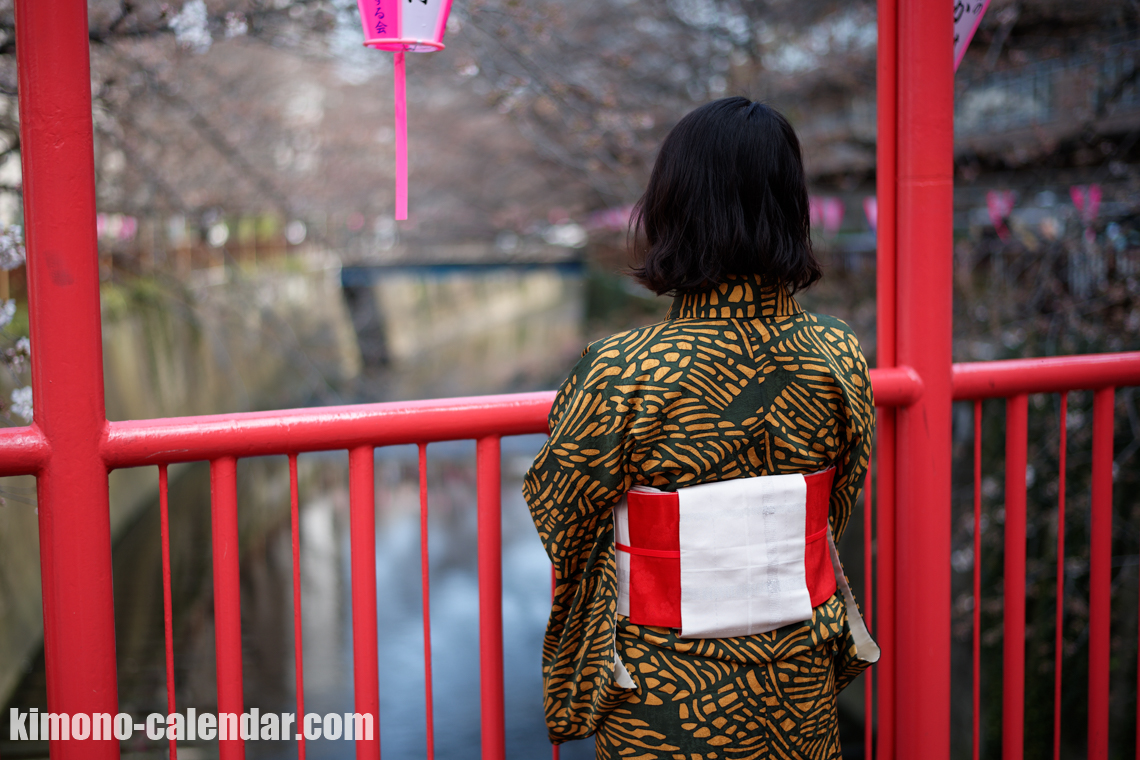 Q. May I know your name?
A. I'm Sachiko Kadota.
Q. What is the point of this cordinate today?
A. I wore a green kimono to match the color of the cherry blossoms, and attached a brown brooch to the Obidome. Also, I tried how to tie the Obi calling "Karuta musubi" so that the belt will not collapse even when sitting on the bench or sitting on the seat of the train. "Karuta musubi" is hard to crumble because the knot on the back is flat.
Q. How often do you wear a kimono?
A. It's about once or twice a month.
Q. What did you care about wearing the kimono with this weather and temperature?
A. It is much warmer than yesterday, but because the wind was chilly so I wore a HEATTECH to the inner and brought a stoles, just in case.
Location: Nakameguro Google MAP