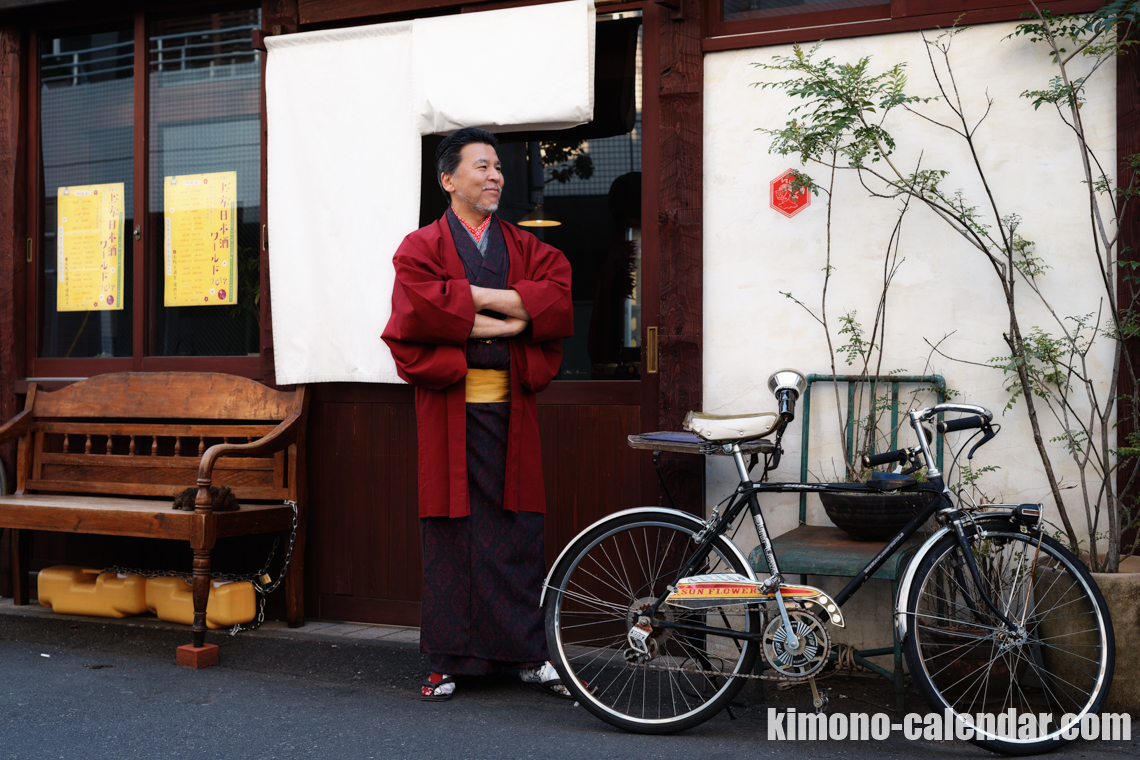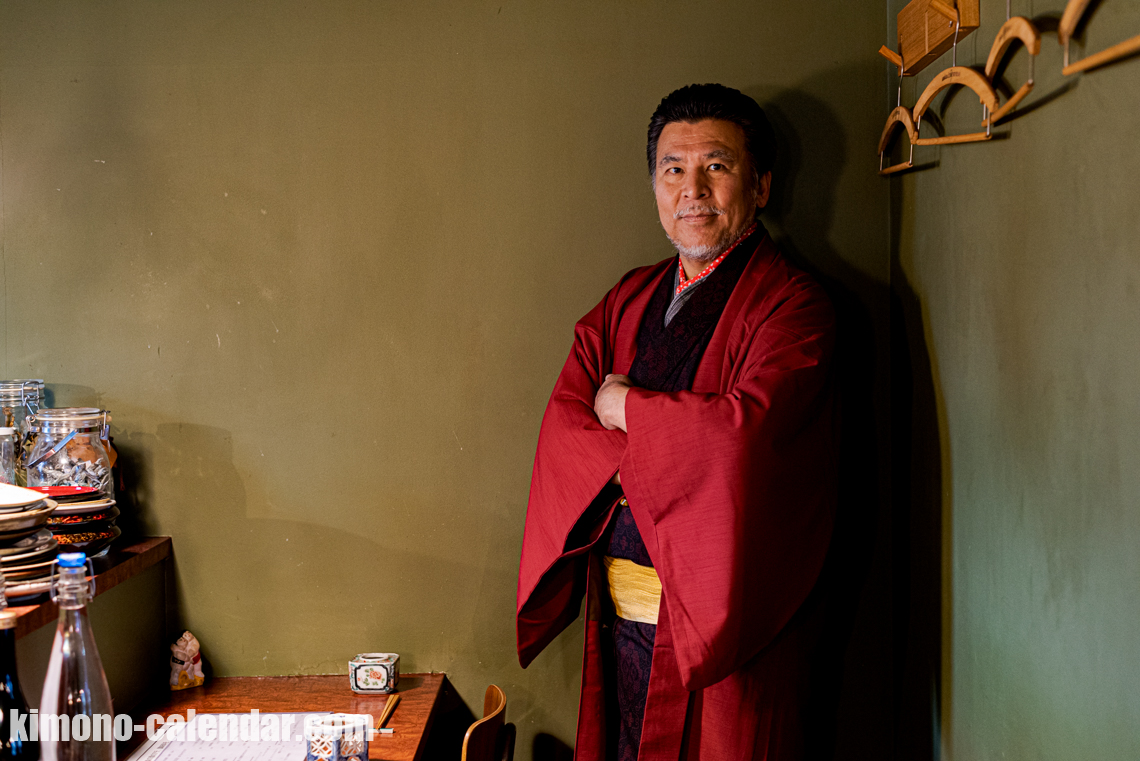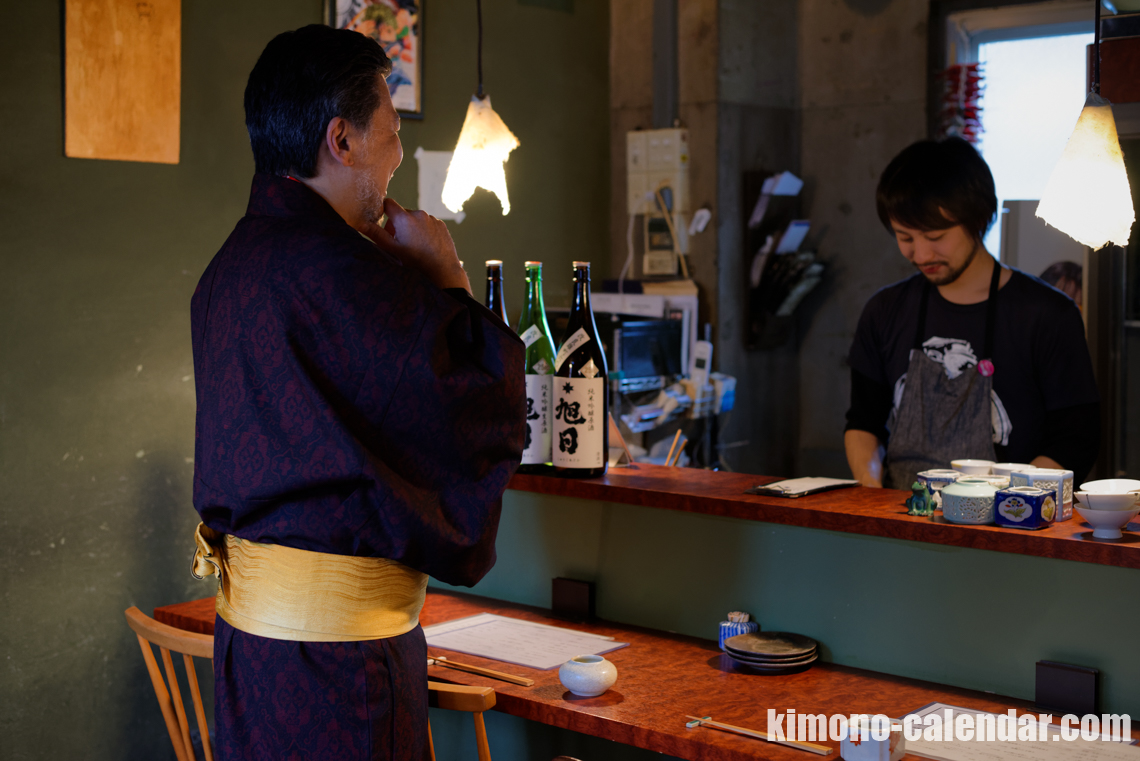 Q. May I know your name?
A. I'm Tatsuro Sasaki.
Q. What is the point of this coordinate today?
A. I always stick to the accent color of the Haneri. This time I tried putting a Haneri of a cherry blossom pattern according to the cherry blossom declaration of flowering of yesterday.
Q. How often do you wear a kimono?
A. It's about three to four times a week.
Q. What did you care about wearing the kimono with this weather and temperature?
A. I have been wearing HEATTECH for the inner side because I got a little cold today. Also, I prepare stoles for when the wind gets stronger.
Location: Kichijoji Google MAP