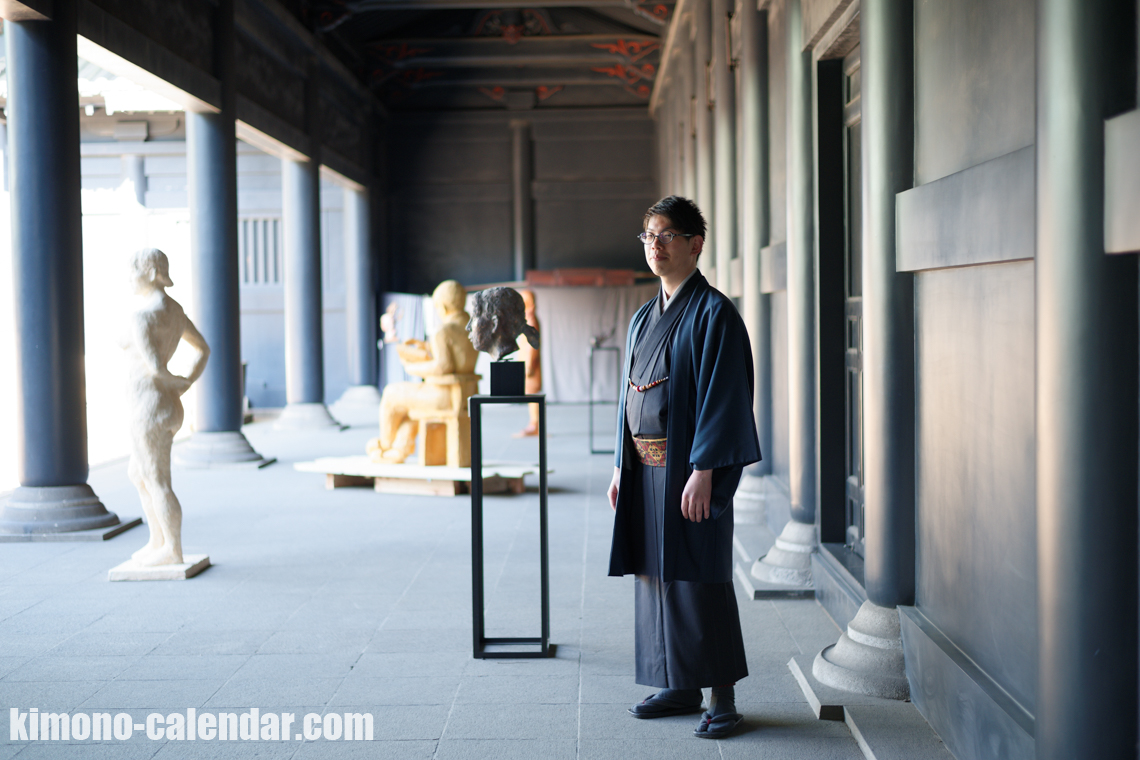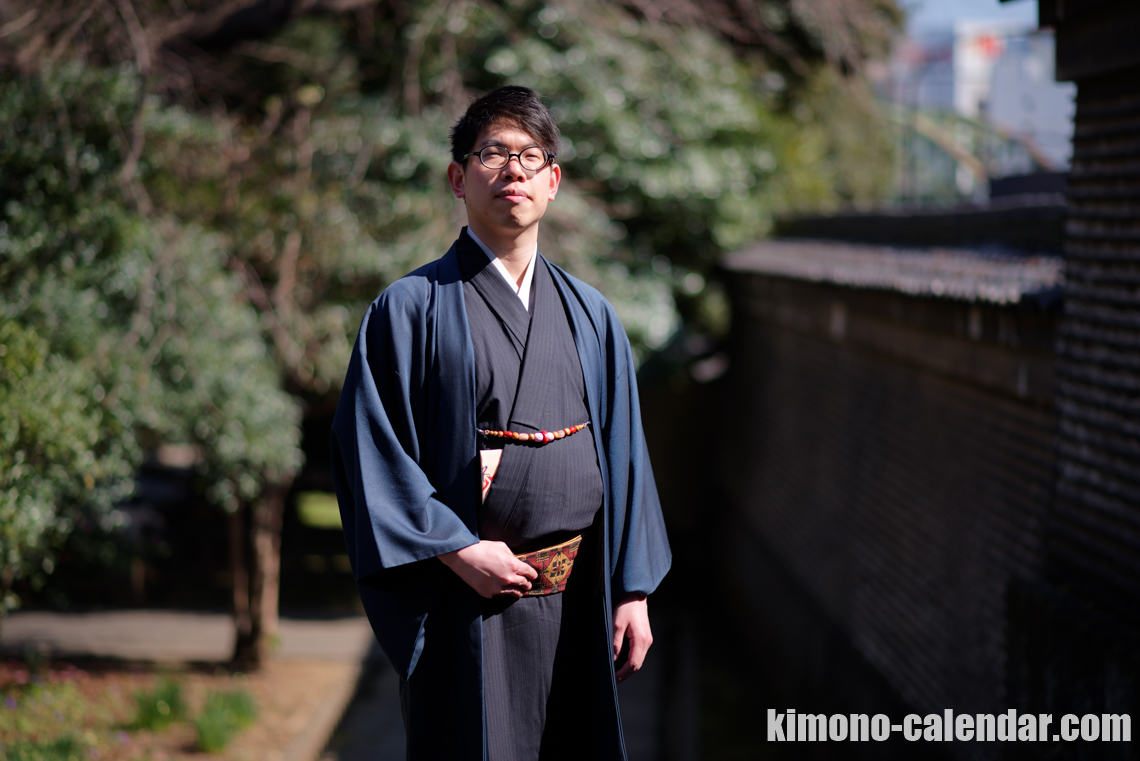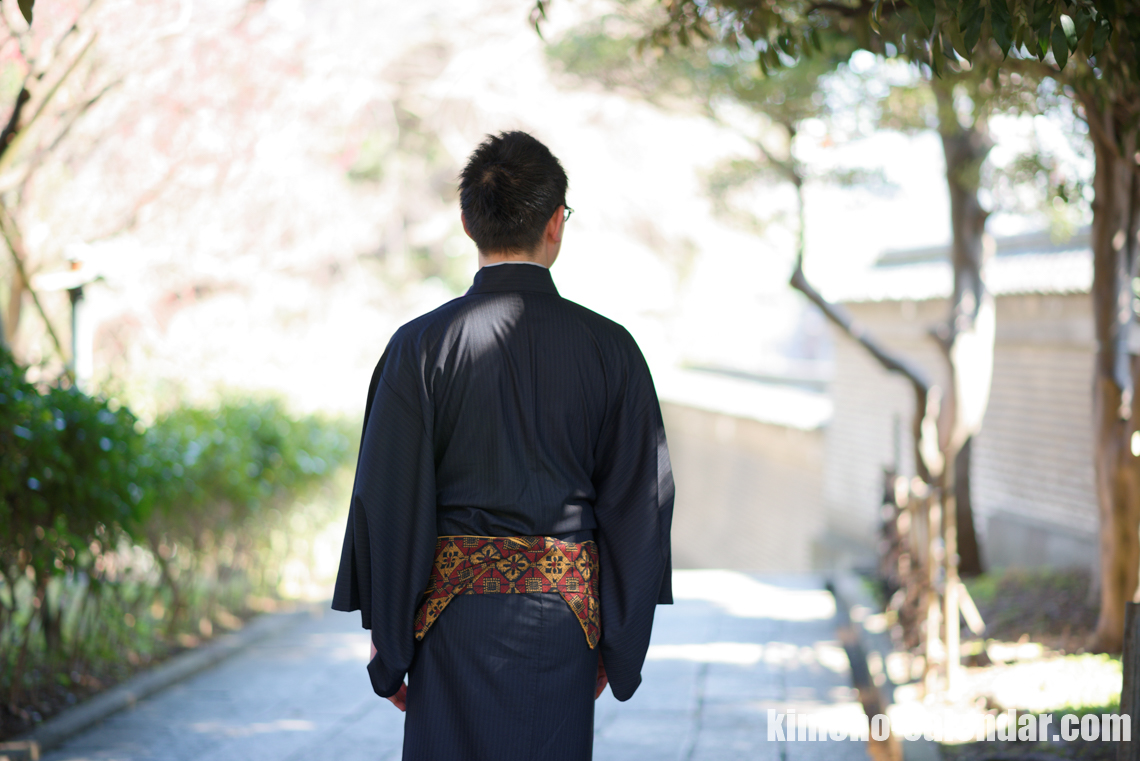 Q. May I know your name?
A. I'm Adachi.
Q. What is the point of this cordinate today?
A. Today I wore Kimono and Haori-jacket using The wool fabric for a casual suit. It is a type of suit fabric that businessmen wear casually, but when it was made into a kimono, I tried to chic coordination as it is a solid color. Additionally considering the place called Yushima Temple, I maked it a chic coordination.
Q. How often do you wear a kimono?
A. It's two or three times a week.
Q. What did you care about wearing the kimono with this weather and temperature?
A. Without wearing scarf and coat because it was warm today, I made it a spring-like coordination.
Location: Yushima Temple Google MAP